Route rundown: CTU-LGW, DSA-DEB, ADD-MAN
This week: Air China to start Chengdu-London route, Wizz Air continues its Debrecen expansion and Ethiopian adds a second UK destination.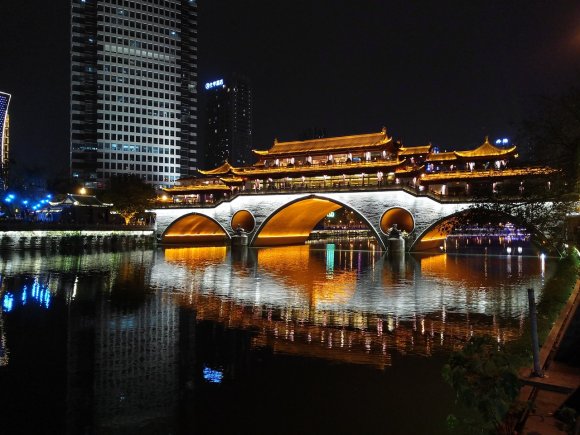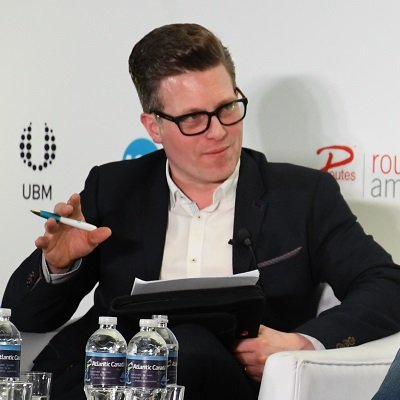 Nigel Mayes is the senior vice president, consulting & product development at ASM. Nigel has more than 15 years' experience in route development and is responsible for product development at ASM.
The sister company to Routes, ASM is the world's leading route development consultancy and has supported the creation of new air services since 1993.
---
Route 1: London Gatwick-Chengdu

Data
| | |
| --- | --- |
| Carrier | |
| Aircraft | Airbus A330-300 |
| Frequency | Three weekly |
| Start date | 3 July 2018 |
| Distance | 8,334 km |
| O&D traffic demand (2017) | 49,743 |
| Growth % YOY | -14.5% |
| Average one-way fare $ (2017) | $352.61 |
Insight
Chinese national carrier Air China is launching a new service between Chengdu, the host of World Routes in 2016, and London Gatwick this summer. The two cities have been without a non-stop service since British Airways ended Heathrow-Chengdu in early 2017, saying the route was not economically viable. BA launched direct flights to Chengdu in late 2013 and ran return flights five times a week. The new service to Chengdu comes less than six months after China and the UK signed a deal to boost the number of flights permitted between the two countries by 50 percent to 150 per week. Since then, Tianjin Airlines has launched Xi'an Xianyang-Heathrow, while Hainan has added Changsha-Heathrow and services to Edinburgh and Dublin from Beijing.
---
Route 2: Doncaster Sheffield-Debrecen

Data
| | |
| --- | --- |
| Carrier | |
| Aircraft | Airbus A320 |
| Frequency | Twice weekly |
| Start date | 16 December 2018 |
| Distance | 1,750 km |
| O&D traffic demand (2017) | 0 |
| Growth % YOY | N/A |
| Average one-way fare $ (2017) | N/A |
Insight
Central and Eastern Europe low-cost carrier Wizz Air will begin services between Doncaster Sheffield and Debrecen in Hungary on 16 December, operating on Tuesdays and Sundays. The route will be the carrier's second to the UK from Debrecen, with Wizz also operating services to London Luton. Doncaster Sheffield is the airline's second largest operation in the UK after Luton, so the expansion makes sense as it continues to add routes from the Hungarian city. Wizz's operation at Doncaster Sheffield is twice as larges as any other regional operation with more than 650,000 seats. It is the dominant LCC carrier at DSA and doesn't face competition on any route.
Debrecen is close to the Romanian boarder and will pick up traffic from Romania as well as Hungary, the traffic is expected to be primarily inbound and tied to ethnic and VRs links. In December, Wizz will base a second Airbus A320 aircraft at Debrecen and is launching seven new routes from the airport, including Doncaster Sheffield. The others are Barcelona, Basel, Dortmund, Larnaca, Malta and Palma de Mallorca.
---
Route 3:
Addis Ababa - Manchester

Data
| | |
| --- | --- |
| Carrier | |
| Aircraft | Boeing 787 |
| Frequency | Four weeky |
| Start date | 1 December 2018 |
| Distance | 6,181 km |
| O&D traffic demand (2017) | 3,094 |
| Growth % YOY | 1.96% |
| Average one-way fare $ (2017) | $243.81 |
Insight
Ethiopian Airlines is to operate a four-times-a-week service from Addis Ababa to Manchester Airport from 1 December 2018, initially transiting via Brussels. The carrier has served London Heathrow since 1973, but the flight to Manchester becomes its second destination in the UK. There are no regular scheduled services from Manchester to the Africa, with the exception of some outbound leisure services to Morocco and Egypt, and none of the main African hubs such as Johannesburg, Nairobi and Cairo are served.
However, there is an O&D demand from Manchester to Africa of more than 300,000 passengers. South Africa has the largest country indirect flow of 52,000 passengers, making it the third largest country market globally not served directly after Australia and Thailand. The proportion of 'local' O&D traffic on Ethiopian Airlines London service is 16 percent, with 69 percent connecting beyond Addis Ababa, 11 percent bridge traffic and 4 percent behind. It is likely that the proportion of traffic connecting on MAN - ADD will be even higher, with Manchester not having the draw of London for the inbound market and the Ethiopian population being concentrated in London. According to the UK census, 68 percent of the Ethiopian-born residents live in Greater London.
Source: Sabre Market Intelligence
---