Ryanair outlines LaudaMotion growth plan
Ryanair expects Austrian leisure airline LaudaMotion to have a fleet of up to 50 aircraft over the next five years as it seeks to build a "substantial and profitable group" of European carriers.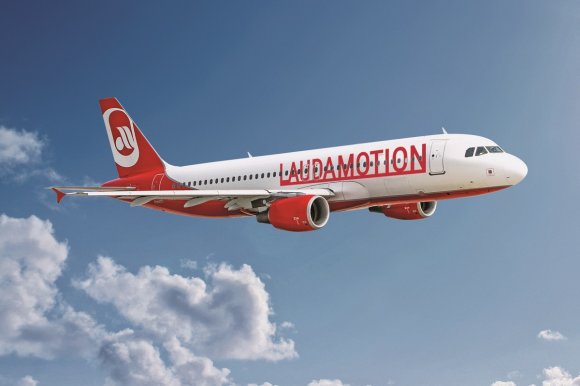 Low-cost giant Ryanair hopes to expand LaudaMotion's Airbus fleet to between 30 and 50 aircraft over the next five years.
LaudaMotion is the latest venture by aviation entrepreneur Niki Lauda and was formed earlier this year following the demise of NIKI. Ryanair took a 24.9 percent stake in the carrier in March, which will increase to 75 percent subject to approval by EU competition regulators.
"LaudaMotion is an attractive opportunity as it is an Airbus operator, and we are looking for opportunities to grow its Airbus fleet to 30-50 aircraft over the next five years," Ryanair said in a statement.
"LaudaMotion has a valuable portfolio of slots at many congested airports in Germany, Vienna, and Palma de Mallorca."
Ryanair said LaudaMotion would require almost €100m in start-up costs and operating losses over the coming two years largely due to "expensive aircraft leases from Lufthansa".
"Once these leases expire, we expect LaudaMotion to be modestly profitable and self-sustaining as it grows its low fare offerings in Germany and Austria," it added.
Earlier this month, LaudaMotion was forced to cancel its flight schedule from Zurich this summer after failing to secure enough planes. It had planned nine new routes from June, including up to 18 weekly flights to Palma de Mallorca.
LaudaMotion's top ten routes in summer 2018 by two-way capacity:
Ryanair also said that is expects consolidation to continue in the European aviation market following the insolvencies of Monarch and Air Berlin within the last 12 months. It therefore plans to broaden the group by making additional investments.
"We believe that by investing in these separate airlines, we can build a substantial and profitable group of EU airlines under the Ryanair Holdings banner over the next three years, when it is likely that further M&A opportunities will arise," the low-cost airline said.
Ryanair revealed its expansion plan for LaudaMotion at the same time as announcing its annual results for the year to 31 March 2018.
The carrier reported a 10 percent increase in full year profit after tax to €1.45bn, as lower fares (down 3 percent to €39.40) stimulated 9 percent traffic growth to more than 130 million passengers. Revenues jumped 8 percent to €7.15bn.
During the year, Ryanair took delivery of 50 new Boeing 737s and increased its order to 135 Boring 737 Max "Gamechangers", with a further 75 under option.
Ryanair added: "We expect above average EU capacity growth to continue into FY19, which will have a downward effect on fares. This may be partly ameliorated by the switch of some charter capacity back to previously security challenged markets such as Turkey and Egypt.
"We expect later in the year, some upward pressure on pricing as significantly higher oil prices impact margins, especially those EU airlines who continue to expand despite having no prospect of achieving profitability."
LaudaMotion's route network (summer 2018):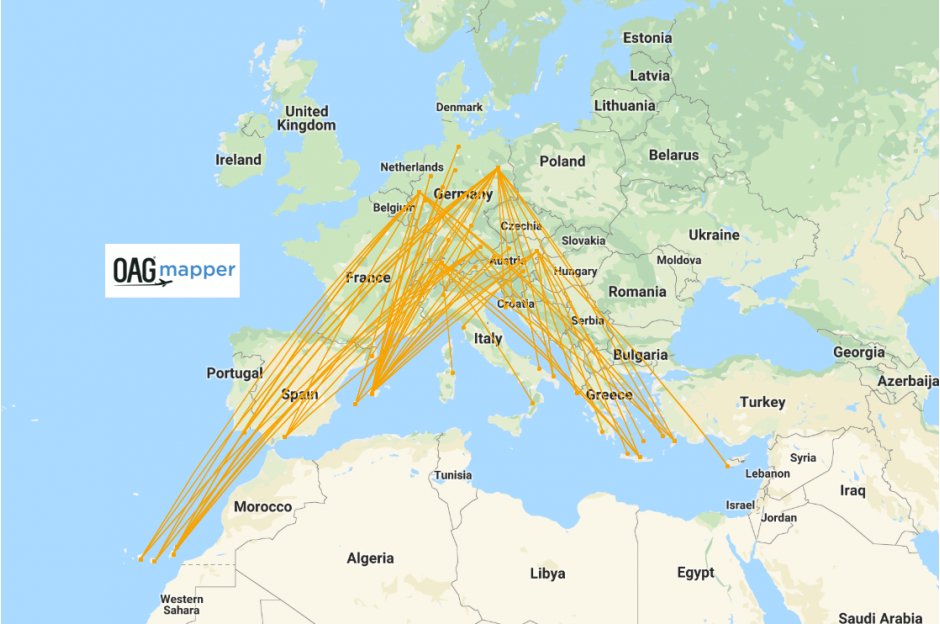 READ MORE:
Ryanair finalises latest Boeing order as it launches Bosnia routes and opens Düsseldorf base
Ryanair-backed LaudaMotion to open Berlin Tegel base
Niki Lauda beats IAG in race for Niki assets