Global passenger traffic demand (revenue passenger kilometres) rose by 6.2 percent in April 2018, compared with the same month a year ago, with demand for air transport continuing to be above the long-term trend.
However, the International Air Transport Association's (IATA) director-general and chief executive Alexandre de Juniac has cautioned that profits in the industry are unlikely to reach levels that were anticipated in December.
IATA said that international passenger demand rose 4.8 percent in April, compared with April 2017, but the pace of growth across all regions was slower than March. Total international capacity climbed 4.9 percent, and load factor slipped 0.1 percentage point to 81.4 percent.
On the domestic front, demand for travel climbed 8.5 percent in April compared to April 2017, propelled by double-digit annual growth in India and China. Capacity increased 7.6 percent and load factor rose 0.7 percentage point to 84.0 percent. All markets reported demand increases.
The figures came as de Juniac warned that its forecast of a $38bn profit for the airline industry this year would be revised downwards.
Addressing the Australasian Aviation Press Club in Sydney, he said: "The solid demand growth is one of the reasons why you will see many of the CEOs gathering here in a good mood. But they will certainly also be worried about the rising cost of fuel.
"In December last year we predicted a record industry profit of over $38bn for 2018. At that time we were expecting an oil price of $60/barrel for Brent crude. Now it is approaching $80.
"In the past, such a rapid rise in a key input cost might have plunged the industry back into losses. As a result of the efforts of the industry to restructure and re-engineer their businesses, we are still expecting solid profits this year. But probably not at the levels we were anticipating in December."
International passenger markets
Asia-Pacific carriers posted an 8.5 percent traffic rise in April 2018, the strongest among the regions. It was the first time since December 2017 that Asia-Pacific airlines led in growth.
Capacity rose 7.6 percent and load factor improved 0.6 percentage point to 81.0 percent.
Demand among Middle East carriers rose 4.1 percent in April, while capacity climbed 3.2 percent and load factor rose 0.7 percentage point to 77.2 percent.
The seasonally-adjusted upward trend in traffic has strengthened since the start of the year, aided by healthy growth on the key routes to/from Asia and Europe, as well as continuing signs of recovery on the market segment to/from North America.
IATA said annual comparisons are likely to become more favourable in coming months, owing to the disruptions caused by the proposed travel bans to the US and the since-lifted ban on large portable electronic devices in the year-ago period.
---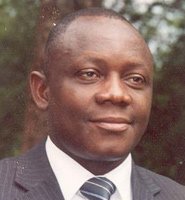 Hear from Raphael Kuuchi, IATA's vice president for Africa, at Routes Africa 2018. He leads the IATA Africa team in providing support to help ensure a safe, reliable, competitive and environmentally sustainable aviation industry across the continent. Raphael will participate on a panel discussing the Single African Air Transport Market.
---
European airlines' April traffic increased 3.4 percent compared to April 2017. While this was down compared to the 9.8 percent year-over-year growth recorded in March, demand picked up in April in seasonally-adjusted terms. Capacity rose 4.0 percent. While load factor dipped 0.5 percentage point to 84.6 percent, it still was highest among the regions.
North American airlines posted a 0.9 percent demand increase compared to April a year ago, which was sharply down compared to the 9.5 percent growth experienced in March. Comparisons to the year-ago period are distorted by the huge pick-up in traffic in April 2017.
IATA said a bounce back is expected in May, supported by the relatively strong economic backdrop in the US. Capacity climbed 2.4 percent, and load factor fell 1.2 percentage points to 80.7 percent.
Latin American airlines experienced a 6.4 percent rise in April demand compared to the same month last year. Capacity rose 7.5 percent and load factor slipped 0.8 percentage point to 81.4 percent.
African airlines' had a 5.1 percent traffic increase in April. Capacity rose 4.6 percent, and load factor edged up 0.4 percentage point to 72.8 percent.