Meeting request system for Routes Africa now open
South African Airways, SunExpress and Wizz Air are now planning their meeting diaries for Routes Africa. Airports and tourism authorities should submit requests at the earliest available opportunity to maximise the chances of securing their priority meetings.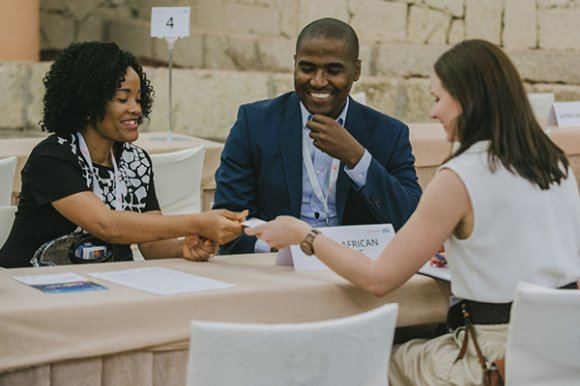 With more than 20 available meeting slots, Routes Africa provides the most convenient platform to negotiate new air services and discuss the performance of existing routes.
Senior network planners from 40 airlines are expected to attend the event. Recent registrations include EuroAtlantic, Jet Afrique and JetWest. Leading carriers that have also confirmed their attendance at the region's longest standing route development forum include RwandAir, Air Zimbabwe, Kenya Airways and Africa World Airlines. View the attendee list.
Up to 600 face-to-face meetings are expected to take place at the event. Airports and destinations can maximise the chances of securing their priority airline meetings by submitting their priority meeting requests early.
Register as a delegate with meetings today and engage with senior decision makers in Accra.