Heathrow expansion moves closer as London battles a capacity crunch
Plans for a third runway at London Heathrow have moved a step closer, paving the way for thousands more flights each year at the UK's busiest airport.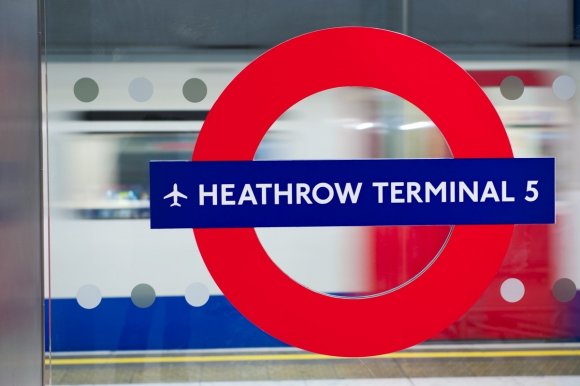 Government cabinet ministers in the UK have backed the construction of a new runway at London Heathrow, saying the project was the "best option" for forging new international connections and increasing capacity.
Transport secretary Chris Grayling said the announcement represented a "historic moment". A wider vote will now take place in Parliament before 10 July 2018 before final sign off is given.
"Expansion at Heathrow will bring real benefits across the country including a boost of up to £74bn to passengers and the wider economy, providing better connections to growing world markets, and increasing flights to more long-haul destinations," Grayling said.
"Heathrow is a nationally significant freight hub, carrying more freight by value than all other UK airports combined. A third runway would enable it nearly to double its current freight capacity."
The UK's capacity challenge
Heathrow Airport is currently the busiest two-runway airport in the world, while Gatwick Airport is the busiest single runway airport. London's airports are filling up fast, and will all be full by the mid-2030s.
All major airports in the South East of England are expected to be full by the mid-2030s, with four out of five full by the mid-2020s. By 2050 demand at these airports is expected to outstrip capacity by at least 34 percent.
Heathrow's growth
A record-breaking 78 million passengers passed through Heathrow's terminals in 2017, up more than 3 per cent increase on the previous year's figure. A total of 1.7 million metric tonnes of cargo passed through the airport during the 12-month period.
According to statistics from OAG, total two-way capacity grew to 99 million seats in 2017, up from 98 million in 2016. The figures suggest that capacity is set to touch the 100 million mark for the first time in 2018.
Key milestones this year include the start of the only direct air link between Europe and Australia when Qantas began flying non-stop from Heathrow to Perth.
Heathrow is currently at 98 percent capacity, with flight movements capped at 480,000 per year. OAG Schedules Analyser shows flight movements this year are expected to be more than 479,000, up from 475,585 in 2017.
A thorny issue
The issue of how best to increase runway capacity for the UK has been considered for half a century by successive governments. In 2012 the Airports Commission was established, chaired by Sir Howard Davies, to form an independent view of how the need for new runway capacity should best be addressed.
Over the course of three years, the Commission looked at more than 50 different options, including building a new airport in the Thames Estuary. In 2015 the Commission published its final report, shortlisting three potential schemes – a new north-west runway at Heathrow, a new second runway at Gatwick and an extended northern runway at Heathrow.
It made a unanimous recommendation that a new north-west runway at Heathrow, coupled with a significant package of mitigations, presented the strongest case. This is the project now being backed by the UK government.
What is being proposed?
Heathrow wants to build new runway to the north-west of the existing two runways, enabling the airport to handle up to 260,000 additional flights a year.
Up to 15 percent of slots from the new runway would be dedicated to improving domestic connections. Heathrow currently operates eight domestic routes - Aberdeen, Belfast City, Edinburgh, Glasgow, Inverness, Leeds Bradford, Manchester and Newcastle - but said a further six could be added by 2030 under the expansion plan. These would be to Belfast International, Durham Tees Valley, Humberside, Liverpool, Newquay and Prestwick.
The UK government said that in 2040, 5.9 million additional passengers from outside of London and the South East are forecast to make one way international journey from Heathrow.
What next?
The expansion will now go to a vote in parliament, set to be held before 10 July. If approved by MPs, Heathrow would then need to draw up detailed plans, which would then need to go out to public consultation and then to a planning inquiry.