Kenya Airways set for Nairobi airport takeover
Kenya Airways is close to securing approval to take over the running of the county's main airport in Nairobi as part of efforts to fight back against rival airlines. The potential move comes as the flag carrier launches new services to South Africa and Mauritius.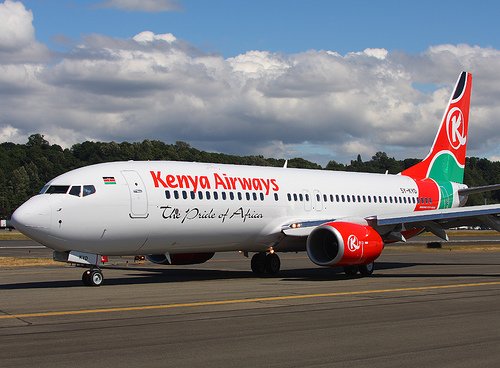 SkyTeam member Kenya Airways is reportedly set to take over the operations of Jomo Kenyatta International Airport, its main hub in the country's capital Nairobi.
The airline is understood to be close to forming a special purpose vehicle with state-run Kenya Airports Authority (KAA) that would assume control of the airport for a minimum of 30 years. The KAA will continue to manage five other airports, including Moi International and Kisumu International.
Kenya Airways' chairman Michael Joseph told Reuters that the country's cabinet discussed the proposal last week and gave it the green light. It will now require parliamentary approval.
Joseph added that the plan to run the Nairobi airport was important for its survival following a financial restructure in 2017.
"All our competitors are state-owned, state-controlled, state subsidised and managed for the benefit of the airline. We are the odd one out," he told the news agency.
Top five airlines in Kenya by two-way international capacity:
In November 2017, Kenya's government and a consortium of banks agreed to convert more than $400m of debt into equity, giving them a controlling stake in the airline and diluting Air France-KLM's interest in the process.
The government now owns 48.9 percent and the banks 38.1 per cent following the deal.
Since the restructure, Kenya Airways posted a loss of KShs 5.97 billion ($59m) for the nine months to 31 December 2017 after being hurt by rising fuel costs and political tension.
However, it said it was now focused on an operational turn around that will "provide a stable base for long-term growth through an optimised network" that creates more connections through its hub in Nairobi.
As part of this strategy to expand connectivity across Africa, the carrier is introducing three non-stop flights from Jomo Kenyatta International to Cape Town in South Africa. The flights will depart Nairobi every Wednesday, Friday and Sunday.
The airline operates seven weekly flights to Cape Town: four are via Livingstone and three are via the resort town of Victoria Falls.
"We are very proud to increase our frequencies to South Africa to cater for the growing number of our customers who travel between Nairobi and Cape Town," said Vincent Coste, Kenya Airways' chief commercial officer.
"In addition to enhancing Africa integration, this new route will be beneficial to the tourism industry as it establishes vital links with our global network."
The airline has also announced an additional 26 weekly frequencies from Nairobi to other destinations across Africa and Europe for the 2018 summer season, compared to its winter schedule.
In July and August, Kenya Airways will have two additional weekly night flights to Amsterdam and two extra day flights to Paris. It introduced four weekly flights to Mauritius from 7 June.
Coste said: "This schedule boost is in anticipation of significant increase in passenger numbers during summer and we are now gearing up to offer customers exceptional travel experience across the continent and beyond. This is in line with KQ's profitable growth strategy focused on Corporate and Premium Leisure travellers."
He added that the Nairobi - Mauritius route will have "great impact" on its upcoming non-stop flights to New York by "reinforcing its attractiveness to the American premium leisure travellers".
There will also be three additional night flights to Accra in Ghana, the host of Routes Africa 2018, and Freetown in Sierra Leone, effective from August. Other destinations that will have additional frequencies include Kinshasa, Brazzaville, Capetown, Johannesburg, Maputo and Entebbe.
Kenya received about 1.3 million international tourist arrivals in 2017, which was a 17 percent increase compared with the previous year.
READ MORE:
Airline in focus: Kenya Airways
Leading carriers confirm their attendance at Routes Africa
Kenya Airways increases Johannesburg service from June 2018