Air Canada and Air China forge joint venture
Star Alliance members Air Canada and Air China have deepened their existing partnership by signing a joint venture agreement. The deal comes amid a strong increase capacity between the two countries.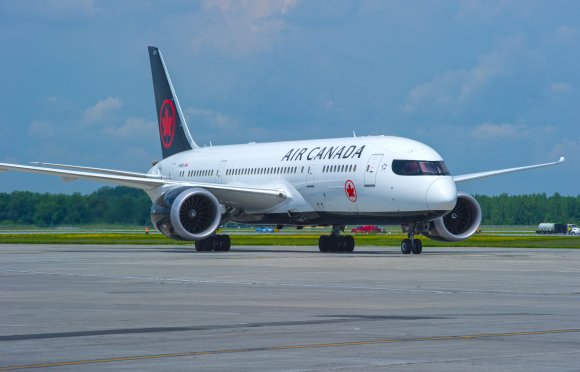 Star Alliance members Air Canada and Air China have signed a joint venture agreement, the first such deal between a Chinese and North American airline.
The agreement will enable the two flag carriers to expand their existing codeshare relationship and deepen it by increasing commercial cooperation on flights between Canada and China, as well as domestic flights in both countries.
Sign off for the venture follows more than a year of talks between the airlines.
"The Sino-Canada market is one of the important long-haul markets to Air China, which has been developed rapidly in recent years with an increase of 17.8 percent in 2017," said Jianjiang Cai, chairman of Air China, at a ceremony in Beijing.
"Air China and Air Canada as Star Alliance members have the foundation of a profound cooperation and under a Joint Venture framework will offer a wider range of products and quality services, and provide more flexible flight choices, favourable fare products and seamless travel experiences for customers."
Calin Rovinescu, Air Canada's president and chief executive, added the agreement is important to its international expansion ambitions.
"Having served China for more than 30 years, and as demonstrated by Air Canada's average annual capacity growth of 12.5 percent over five years and the $2bn of aircraft assets currently committed on routes between Canada and China, China is an integral part of our global network," he said.
The joint venture, which will be phased in over the next six months, comes a month after the carriers' recently expanded codeshare came into effect. The codeshare increases the number of Canada-China connecting flight opportunities for passengers by 564 each day.
In the last two years, Air China has launched flights directly linking Beijing with Montreal, and Air Canada has launched new non-stop flights between Montreal and Shanghai. The two carriers now operate up to a total of 52 trans-Pacific flights per week between Canada and China from Toronto, Vancouver and Montreal to and from Beijing and Shanghai.
China-Canada two-way capacity share by airline (summer 2018):
Capacity between Canada and China has increased markedly in recent years, in particular since a new Air Services Agreement was signed in late 2015 that increased the number of cities Canadian and Chinese airlines can serve from 12 to 18.
According to figures from OAG Schedules Analyser, overall two-way capacity has grown from 1.38 million seats in 2012 to 3.1 million in 2017. It looks set to grow to 3.28 million this year.
The joint venture between Air Canada and Air China comes during the Canada-China Year of Tourism, designed to boost tourist flows.
Canada-China routes operated by AC and CA (summer 2018):