Bulletin board: aviation industry news round-up
This week: Primera Air's transatlantic cancellations; Al Baker takes over as IATA board chairman; JetGo ceases flights; Emirates' A380 Osaka plans and more.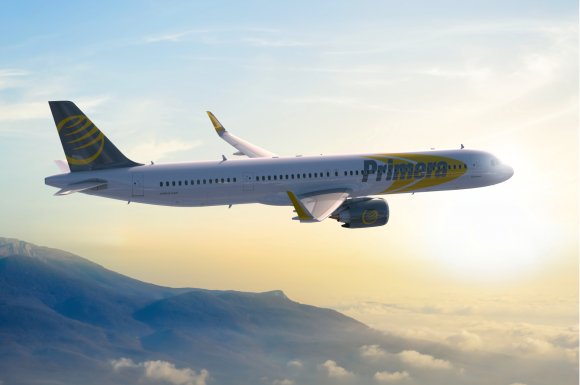 A round-up of the latest news from the aviation industry this week.
Primera Air suspends transatlantic flights from Birmingham
Primera Air has blamed the suspension of transatlantic flights from Birmingham Airport in the UK on the "ongoing late delivery of long-haul A321neo aircraft from Airbus".
Flights to Newark will be suspended from 21 June 2018, while the carrier has abandoned plans to launch its service to Toronto Pearson from 23 June.
The airline had already scrapped plans to fly from Birmingham to Boston as previously intended.
Andri Már Ingólfsson, chief executive of Primera Air, said: "The plans for the transatlantic routes have been in the making for over a year and both Primera Air and Birmingham Airport have put a lot of effort into promoting the new routes, which were welcomed by the region.
"Unfortunately, we did not anticipate such severe Airbus delays and the prolonged hold-up has forced us to make this difficult and disappointing decision."
The announcement does not affect short-haul services in operation from Birmingham.
Al Baker takes over as IATA board chairman
Qatar Airways' chief executive Akbar Al Baker has taken over as chairman of the International Air Transport Association's (IATA) board of governors. Al Baker is the 77th chair and will hold the position for one year.
"To be nominated to such a prestigious leadership position in the industry is a great honour, made all the more pertinent in the difficult circumstances in which Qatar Airways currently operates," he said.
Al Baker succeeds Singapore Airlines' Goh Choon Phong. IATA has also revealed that Carsten Spohr, chairman and chief executive of Lufthansa, will take over from Al Baker in 2019.
JetGo cancels all flights
Australian regional airline JetGo has gone into voluntary administration with all passenger flights suspended.
Jonathan Paul McLeod and Bill Karageozis of McLeod & Partners have been appointed to handle the affairs of the company. JetGo flew to the likes of Albury, Brisbane, Dubbo, Rockhampton, Wagga Wagga and Wollongong.
The carrier, which operated an all-Embraer fleet, said the administrators were now "assessing the viability of the future operations".
Emirates to operate A380 Osaka service
Emirates is to introduce regular scheduled commercial Airbus A380 services from Dubai to Osaka (KIX) in Japan on 28 October 2018, subject to government approval.
Deployment of the double-decker aircraft represents a capacity increase of 38 percent. Emirates also operates A380 services daily from Narita International Airport.
The 489-seater A380 will replace the 777-300ER aircraft currently operating on the EK316/EK317 service to and from Osaka.
Government approves plan to sell Ethiopian Airlines stake
Ethiopia's government is to offer shares to foreign investors in its major public enterprises, including Ethiopian Airlines.
The ruling EPRDF coalition said it had taken the decision because economic reforms were needed to sustain rapid growth and to boost exports.
The country's Executive Committee did not specify how much it planned to sell, but it intends to retain a majority stake.
---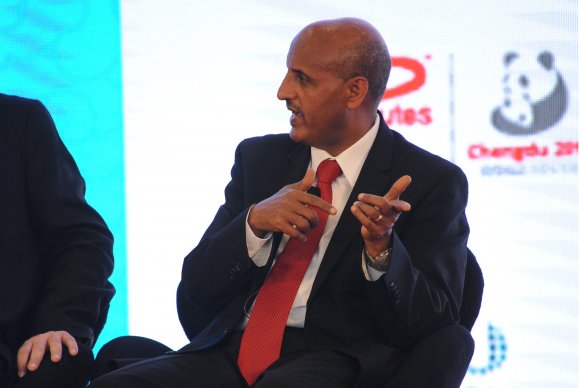 Hear from Tewolde GebreMariam, chief executive of Ethiopian Airlines, at Routes Africa 2018. During the Conference Programme, he will take part in a CEO Keynote Interview, offering valuable insight into the carrier's future strategy. GebreMariam will also discuss the huge potential for the Single African Air Transport Market.
---
Wizz hits 100 aircraft milestone
Wizz Air has taken delivery of its 100th aircraft, 14 years after the low-cost carrier began operations. To mark the event, a special livery on one of the airline's Airbus A321 aircraft was unveiled in Budapest.
The carrier also unveiled details of the Wizz Foundation to support health, education, child care and emergency aid in the communities it serves.
Chief executive József Váradi said: "Even more impressive growth now lies ahead, as we look forward to the delivery of the game changing Airbus A320neo family technology in early 2019."
WestJet hails inaugural mainland Europe flight
WestJet has said its first service to the European mainland is the "latest milestone chapter" in its ambitions to become a global airline.
The Canadian carrier's inaugural flight was between Halifax Stanfield International Airport (YHZ) and Paris-Charles de Gaulle Airport (CDG) on 1 June 2018, operated by Boeing 737 MAX.
Interim vice-president Tim Croyle described it as a "historic day". He added: "This new service reinforces our confidence in Atlantic Canada and our ongoing support of Nova Scotia's tourism and economic development objectives outlined in its Atlantic Gateway initiative.
"Paris is the latest milestone chapter in WestJet's drive to become a truly global airline, bringing Canada to the world and the world to Canada."
Colvile named as SkyTeam CEO
Delta Air Lines executive Kristin Colvile has taken over from Perry Cantarutti as chief executive of the SkyTeam global alliance.
'We're very pleased to welcome Kristin on board as SkyTeam's new CEO," said Michael Wisbrun, SkyTeam's chairman.
"She joins the alliance at an important transitional phase, and we are absolutely confident that Kristin's extensive experience will help us to build the alliance of the future for all 20 of our member airlines and their customers."
Cantarutti is returning to Delta as senior vice president of alliances.