$677m grants to fund US airport infrastructure projects
Infrastructure grants of $677m have been awarded to airports across the US to help improve safety and efficiency.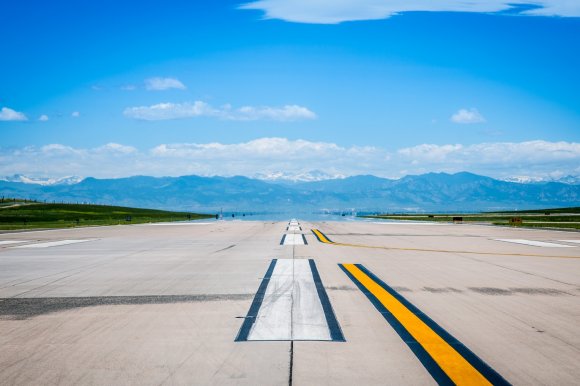 The US Federal Aviation Administration (FAA) is to award $677m in infrastructure grants to airports across the US as part of the first allotment from its $3.2bn Airport Improvement Program (AIP).
The 241 grants will fund 346 infrastructure projects that include runways, taxiways, aprons, and terminals. The FAA said the projects were important to the safety and efficiency of the nation's system of airports.
According to the FAA's most recent economic analysis, US civil aviation accounts for $1.6trn in total economic activity and supports nearly 11 million jobs.
Airports can get a certain amount of AIP entitlement funding each year based on activity levels and project needs. If their capital project needs exceed their available entitlement funds, the FAA can supplement their entitlements with discretionary funding.
Among the grants awards announced are:
King Salmon Airport in King Salmon, AK, $12.8m – the funds will be used to repair the runway and taxiway.
H.L. (Sonny) Callahan Airport in Fairhope, AL, $3m – the airport will use grant funds to construct a taxiway.
Northwest Arkansas Regional Airport in Fayetteville/Springdale/Rogers in AR, $13.6m – funds will be used to repair a taxiway.
Phoenix Sky Harbor International Airport in Phoenix, AZ, $7.2m – grant funds will be used to reconstruct the airport apron.
San Diego International Airport in San Diego, CA, $12.1m – grants will fund the repair of the taxiway.
Denver International Airport in Denver, CO, $ 14.2m – several grants will fund projects to repair runways, taxiways, and runway and taxiway lighting.
Davenport Municipal Airport in Davenport, IA, $6.6m – funds will be used to repair the runway.
Chicago Rockford International Airport in Chicago, IL, $3.1m – grant funds will expand the cargo facility at this airport helping move goods across the country.
Liberal Mid-America, Salina Regional and Wichita Dwight D. Eisenhower National Airports in KS, $3m – the three airports will either receive snow removal equipment or aircraft rescue and firefighting equipment.
Boston Logan International Airport in Boston, MA, $5.8m – the funds will be used to repair the taxiway.
Charlotte/Douglas International Airport in Charlotte, NC, $12.6m – the grant will be used to expand the airport apron.
Salt Lake City International Airport in Salt Lake City, UT, $16.3m – funds will be used to repair the apron area on the airport where aircraft park.