Hawaiian and Japan Airlines seek antitrust immunity for joint venture
Hawaiian Airlines and Japan Airlines are seeking immunity from antitrust laws to create a joint venture.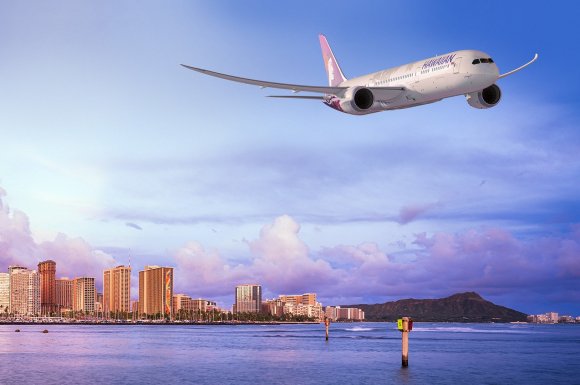 Hawaiian Airlines and Japan Airlines have filed an application with the US Department of Transportation (DOT) and Japan's Ministry of Land, Infrastructure, Transport and Tourism (MLIT) seeking immunity from antitrust laws to create a joint venture.
If approved, this will be Hawaiian's first JV and the first in the US that does not involve one of the three largest US carriers.
The antitrust immunized joint venture will build upon the codeshare partnership that the two carriers initiated in March, allowing them to coordinate marketing and sales efforts and share costs and revenue on their joint venture routes.
Hawaiian and JAL said their application demonstrates that the resulting efficiency would "create a cascade of consumer benefits including lower fares, increased capacity and enhanced consumer choice".
"We have long admired JAL's excellent service, which corresponds well with the authentic Hawaiian hospitality we offer," said Peter Ingram, president and chief executive of Hawaiian Airlines.
"This joint venture will combine two premier brands in the highly competitive Japan-Hawaii market, and travellers from both of our countries will benefit."
Yuji Akasaka, president of Japan Airlines, added: "Through our new partnership with Hawaiian Airlines, we hope to boost travel of not only Japanese visitors to and through the beautiful Hawaiian Islands, but also that of Hawaii residents seeking to travel to and beyond Japan to Asian countries on our seamless networks."
If approved, the joint venture would facilitate Hawaiian Airlines' enhanced access to 34 destinations throughout Japan, including Nagoya and Okinawa, as well as 11 points in Asia beyond Japan. JAL would also have improved access to Hawaiian's Neighbor Island network.
Hawaiian and JAL hope to win government approval later this year, allowing them to launch the JV in the second quarter of 2019.