Ghana gears up for new era of growth
As Ghana becomes a major player in the oil industry, Ghana Airports Company Limited's managing director John Attafuah explains how the country is ready to take advantage by increasing its air service connectivity.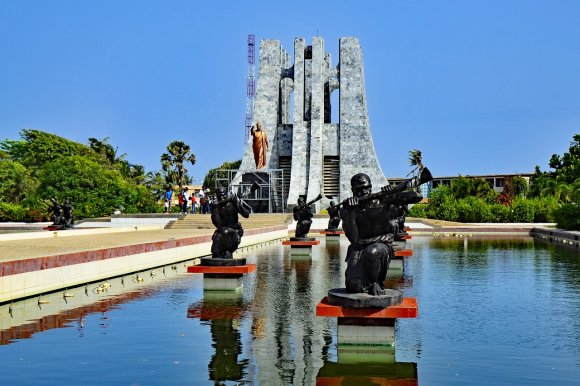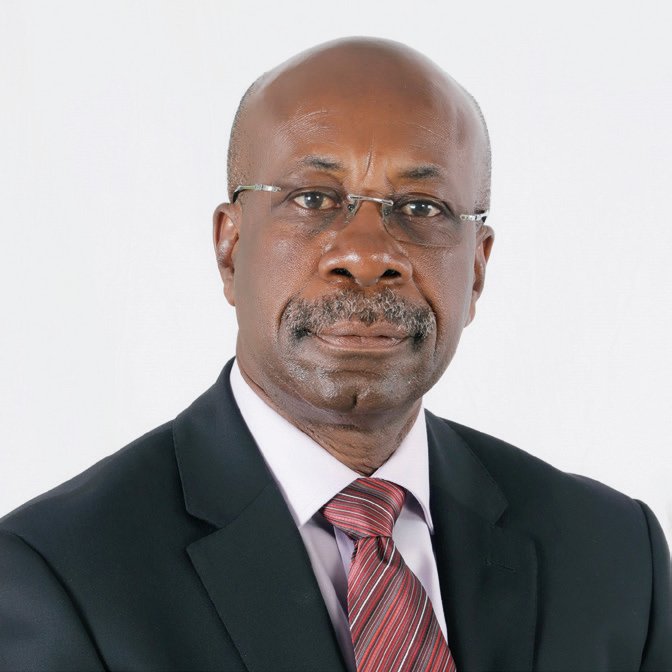 A country's success can often depend on its ability to make the most of even the most unexpected good fortune. Ghana received a stroke of good luck in 2007 when gas and oil were discovered in commercial quantities. By 2010 the country had started exporting oil, making it one of the fastest-growing countries just a year later, with GDP growth estimated at 15 percent.
This growth might have slowed a bit, but Ghana Airports Company Limited managing director John Attafuah (pictured) said it still provides a major opportunity for the country to attract new routes.
He adds: "Air service connectivity is going to be vital to the economic development of Ghana.
"We are now becoming a major oil player. This started in 2011 and this year, due to new developments and oil fields that have been found, our GDP growth was the highest in the world.
"Last year Ghana's aviation industry grew by 9.7 percent and on average in 2017 GDP growth was 8.1 percent, so we think that shows a lot of prospects. We want to take Ghana into a position where we are free from aid. We think it offers foreign investors a very good opportunity."
While Attafuah believes the country's economic situation leaves it well placed to host Routes Africa 2018, he adds the Kotoka International Airport will also be ready to put its best face forward to delegates.
Flagship project
The construction of the airport's new Terminal 3 is currently close to completion, meaning delegates at the event will be some of the first travellers to experience the new facility. Designed to host five million passengers per annum, the facility will be of great use to the airport, which handled more than 2.5 million passengers in 2017.
This is despite the fact that the existing Terminal 2, which handles most international and all long-range travel, opened in 1958 with an annual capacity of 500,000. Only ad-hoc solutions over the years have allowed Kotoka to handle the additional passengers it has received.
Attafuah says: "The opening of the new terminal is meant to address the severe infrastructural constraints we have experienced over the years and accommodate the upsurge we expect to see in the coming years as we develop a global route network.
"Hosting Routes Africa ahead of commissioning Terminal 3 is the perfect opportunity to showcase this state-of-the-art infrastructure and signals to influential aviation stakeholders that Kotoka International Airport is the port of choice for safe, fast and efficient facilitation and transfers."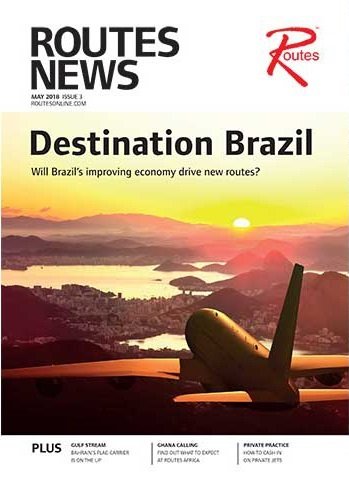 ---
This article first appeared in Routes News edition 3 2018
---
He adds the opening of the new terminal will also allow for further work aimed at growing capacity to be undertaken at the airport. Similarly, the country's four regional airports can look forward to further improvements as well as a fifth regional facility.
Attafuah says: "We are probably getting near our limits (at Kotoka International Airport) but we still think there is a lot we can do. Terminal 2 has the potential to be rehabilitated to match Terminal 3. We can refurbish it and provide boarding bridges to ensure that it is world-standard. That will offer us the opportunity to grow our capacity.
"Then we are developing the other regional airports. A new one will be commissioned pretty soon in the east of the country. We are starting to fly to one more city in the middle of the country – Gbawe. The terminal is already there; we are working on phase two of the terminal building, which will make it international.
"We are also going to see the development of a new terminal building at Tamale, which will make that international as well. Currently we have runways that can handle nearly every capacity of aircraft, so we think we are ready."
Attracting airlines
Attafuah argues that these combined factors make it the perfect time for the Ghanaian capital to host Routes Africa 2018, adding: "We hope to attract the major airlines to come and have a peek at what we offer, and for those who are not already there to place Ghana on their maps. So even if not this year, but in the near future, as they begin to develop their routes, they will have a second look at us.
"We see this also as a precursor to the opening of our new terminal and tell people what we can offer. Airlines and operators will then be able to assess everything and put Kotoka at the centre of their plans for next year."
With this in mind, Attafuah says there are a number of regions in the world that staff at Kotoka will be targeting in the July event to set up new routes.
He adds: "We currently have flights except South America, and in terms of Asia we only have the Middle East. We have Egyptair and we have Emirates. Qatar was supposed to come in, but because of the blockade they have been forced to delay their entry.
"We think that Brazil is very close [geographically] and from there [the flight] to North America becomes a bit shorter. We think that is a route we should be able to develop quite soon.
"In mainland Asia we don't have any connections, but that is something we would love to develop. We are looking at China and Japan. When we spoke to the Japanese last time they didn't seem keen, but we think that with the traffic that goes to China we should be able to develop some routes there soon."
While both Ghana's oil boom and the modernisation work being done on its airports will help drive the growth in routes, Attafuah argues the country also benefits from its natural geography, which makes Kotoka one of the closest airports to the equator globally.
He says: "Flying from Accra to anywhere in the world is one of the shortest routes you can have to that destination. As we keep saying, we are the centre of the world at 0.5 degrees north of the equator on the Greenwich meridian. Nobody gets that close to the centre of the world. From there it's easier to fly to everywhere else.
"We have a buoyant economy. Our hospitality is legendary, we offer people should be able to use us as a hub – as the gateway into Africa." The idea of being a West African hub is the fi nal part of GACL's strategy.
Attafuah is confi dent that the introduction of the Single African Air Transport Market, of which Ghana is a signatory, will start making open skies in Africa a reality as opposed to a dream. He is confi dent that once this happens, the work done on Kotoka's hub ambitions will leave it perfectly placed to take advantage of liberalised skies, both in Africa and beyond.
Attafuah says: "We want to be able to do both. We can be a hub. We can bring people into Accra for the major transporters to ship them crosscontinent. In the same vein, when they get back they should be able to get back to their mother countries easily.
"Across Africa itself we don't have that many airlines going between cities, but we want to open up that market so travellers who use Kotoka can have hassle-free transfers."
While he might have his eye on attracting intercontinental traffic, Attafuah adds efforts are also being made to grow domestic and regional traffic.
Domestic initiatives
With only one domestic carrier currently operating in Ghana, Africa World Airlines, talks are under way to launch more to meet the needs of both domestic and regional markets. GACL is also working to become a centre of aviation education in West Africa.
It already operates a learning and development centre where courses are available on a number of issues, from airport to general aviation management. It also has considerable experience in rescue, firefighting and aircraft recovery services and while it has helped out neighbouring airports, Attafuah is keen to see accredited courses set up on the issues so they can better help themselves.
He also argues the MICE market provides Kotoka with an opportunity, adding: "We are also developing Airport City 2, which will be a mixed development; light industry, conference centres and other facilities. I want people to come and see if they can join us in developing that and make it a real international-class facility.
"We want people to be able to come, have conferences right at the airport and fl y back. We encourage everybody to take advantage of this routes conference and visit Accra – you can't get better anywhere in the world."
Indeed, Attafuah is confident that there is now more than enough going on in Ghana to help oil any discussion when it comes to the country's aviation route development strategy.