Aviation to play a major role in Middle East diversification
Investment in infrastructure and tourism offerings continues at pace across the Middle East, from major airport projects to new coastal resorts – and there is huge potential for the aviation industry.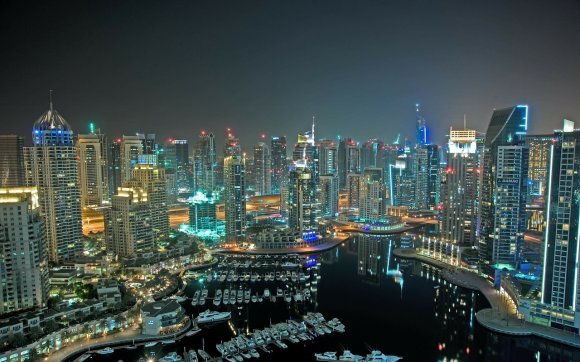 While the Middle East undoubtedly has its challenges, it is still arguably the world's most dynamic region when it comes to rapid development of its resources, infrastructure and growing its appeal to the outside world.
Countries once entirely oil and gas dependent are now opening their doors in a way unthinkable a generation ago as they diversify their economies, with the aviation sector playing a pivotal role.
Even Saudi Arabia, long known almost entirely as a business destination, is now keen to increase its appeal internationally with a more open approach to visitors. Last June, Prince Mohammed bin Salman was appointed as ruler and, as part of his pledge to modernise and reduce dependency on oil, tourism is on the agenda.
The Saudi Commission for Tourism and National Heritage plans to increase the current number of international visitors from 18 million in 2016 to 30 million by 2030 under the prince's Vision 2030 plan. One recent step has been to introduce electronic tourist visas, the first time these have been largely available since 2010.
Saudi coastline resorts
Saudi Arabia is looking across the Red Sea to mirror the success of Egypt's Marsa Alam and Hurghada, which are opposite an area being developed by the Saudis for international tourism. The 120 or so kilometres of coastline between Umluj and Al Wajh, about 500km north of Mecca, is scheduled for development.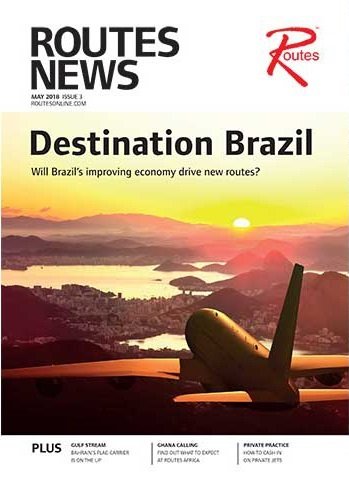 ---
This article first appeared in Routes News edition 3 2018
---
Here, there are numerous islands, and Saudi Arabia says it can relax restrictions on alcohol and other western vices in the way Egypt does. Al Wajh has a domestic airport with a 3,050-metre runway that will serve the enclave. The area will also appeal to cultural tourists, as about 100km inland from Al Wajh is the Nabatean city of Madain Saleh, second in importance only to Petra.
Construction on the resort area is due to start next year, with one confirmed investor being the Virgin Group. Saudi Arabia has also committed to a major entertainment complex the size of Las Vegas near the capital Riyadh. It will include a safari park, sports facilities and an amusement park by US operator Six Flags.
Meanwhile, another key Red Sea development this year is the opening of the new terminal in May at Jeddah's King Abdulaziz Airport, Saudia's main hub; with gates for 70 aircraft plus another 28 parked on the tarmac. This is a key part of the tourism push as well as being the main gateway for the Umrah and Hajj pilgrimages.
Jeddah's 31 million passengers choked the airport's previous 12 million capacity and the first phase of development will allow it just to cope with this figure. Work will continue to boost capacity to 65 million around 2020, with an eventual expansion to 80 million. Jeddah is the flagship of a privatisation programme that is ongoing and covers all 27 airports, with Changi Airport Group awarded a 20-year contract to operate King Abdulaziz in 2017.
Saudia CEO Jaan Albrecht calls this "a one-time opportunity", as the facility previously restricted Saudia to eight flights an hour. This capacity will rise to 35, but Albrecht is not building another Abu Dhabi or Dubai: "It is not the same business model as we pursue in Saudia," he recently said, adding that the target is the "huge" domestic market with a focus on religious traffic, plus East Africa.
Saudia's current fleet of 130 aircraft will reach 200 by 2020, and Albrecht's brief is to make the state-owned airline "fit for whatever the government decides in future". That, in part, means responding to a young market – 70 percent of the 33 million Saudis are under 30 – and changing from a monopoly carrier to one facing increased budget airline competition.
Albrecht launched Saudia's own budget brand, flyadeal, at Jeddah in September, entering a market in which Flynas, set up in 2007, is quadrupling its fleet with an order for 120 Airbus A320neos between now and 2026. Flyadeal also faces competition from Dammam's SaudiGulf, which launched in late 2016 and Jeddah's Nesma. A
lbrecht said he would also respond to budget long-haul if necessary but added: "The Umrum and the Hajj is already long-haul low-cost."
Oman's strategy
Neighbouring Oman is a Middle East country with ambitions for its national carrier, but not via a path others have chosen. Oman Air paid a record $75 million for a Heathrow slot pair in 2016, allowing it to go double daily. It began flying from Manchester in May 2017, but despite new 2018 routes to Moscow, Istanbul and Casablanca, ideas about it wanting to be yet another major Gulf network carrier are incorrect.
Oman Air will target a good deal of transfer traffic at Muscat, but as Oman Airports airline marketing specialist Salsabeel Badar Hamad Al Busaidi points out, it is keen to get other airlines involved.
"What we are trying to do as an airport is attract more carriers for Oman Air to work with from China, Europe and Africa," she says. March saw the opening of Muscat's $1.8bn terminal with capacity to boost passenger numbers from today's 14 million to 20 million and eventually to 48 million. The enlarged airport and national carrier are an integral part of Oman's tourism strategy.
Earlier this year Oman voiced intentions to adopt the model successfully used by Iceland and Icelandair; Oman points to Icelandair's role in increasing tourism to the country five-fold since 2010. The target is to raise the current three million-plus visitors to 11.7 million by 2040.
In future, Oman Air will have "strict integration" with the tourism sector backed by international marketing and with a target for the carrier of 39 million passengers by 2030. "We have been working a lot with the Ministry of Tourism in attracting pointto- point traffic," said Al Busaidi. Oman Air's future fleet seems suited to this; the first of 30 Boeing 737MAX aircraft was delivered in February. Plans to serve 60 destinations by 2022 are comparatively modest, as Oman Air already covers almost 50 routes and lost $337m in 2016.
Until now, most tourism has been concentrated around Muscat and the monsoon-irrigated southern city of Salalah – which is keen to attract more charter flights – but the plan is for 14 cluster developments offering cultural, natural and urban attractions for development in the next 25 years.
Speaking to Oxford Business Group, Maitha Al Mahrouqi, ministry of tourism undersecretary, said: "We will start with the low-hanging fruit, which, for the first five years, includes the old cultural areas in Muscat, the Frankincense Trail around Salalah in Dhofar, the coastal areas of Musandam, the forts and mountainous villages in Al Dakhiliyah, and the coast of Al Sharqiyah South."
A second phase, from 2026, will include resorts on the 95km-long Masirah Island, plus Bedouin areas in the north. Muscat also boosted its attraction to the MICE sector with the opening of Oman Convention and Exhibition Centre in late 2016. The 3,200-seat venue became fully operational last year, with 600 hotel rooms under construction around it.
Openings in Jordan
Another country that has been less high profile than others is Jordan. It has traditionally concentrated on cultural tourism backed by its flag carrier, but two lagoon resort developments at the Red Sea resort of Aqaba – Ayla and Saraya Aqaba – will extend visitor appeal in 2018. Hotel openings there include new Jumeirah, Westin and Hyatt Regency properties.
The area includes a waterpark and the new 2,000-capacity Al Mutaqa Conference Centre. Jordan is another country that has eyed Egypt's success in developing the Red Sea. As part of this, it is keen to attract new carriers and has already had some success in the budget sector, as four of 14 new Ryanair routes to Jordan will serve Aqaba airport from Athens, Rome, Cologne and Sofia next winter. Sources hint that Royal Jordanian is considering a UK–Aqaba link next winter, but meanwhile it began Copenhagen–Amman on 3 June and resumed flights to Iraq's Erbil and Sulaymaniyah in April.
The more high-profile destinations of Abu Dhabi and Dubai have opened their doors to Chinese and particularly Russian visitors in the past 12 months or so, with both reporting strong growth as a result. China is now Abu Dhabi's largest overseas source market, supplying 372,000 visitors in 2017, up 60% following the introduction of visas on arrival.
The opening of Louvre Abu Dhabi is seen as being behind a 27 percent increase in French visitors in February, while another big but entirely different attraction, the $1bn indoor Warner Bros World Abu Dhabi theme park, opens in July. The emirate expects six million visitors in 2018, a million more than last year, but signs are that Etihad will not be as bullish as in the past, following disastrous investments in Air Berlin and Alitalia. Etihad will cancel its Edinburgh and Perth flights this winter, the former underlining the challenges the three Gulf carriers face trying to operate four flights a day from Scotland.
Etihad's 2018 expansion has so far been understandably modest. On a bigger scale, visitor numbers to Dubai were up 6.2 percent to 15.79 million last year, the first year that visas on arrival were available to Russian and Chinese citizens. India remains the top overseas market, providing 2.1 million visitors following a Bollywood-inspired campaign, while the popularity of Dubai among second-place Saudi Arabia's 1.53 million visitors is maybe an indication of why the kingdom is anxious to develop its own resorts.
UK figures reached 1.26 million last year, up 2 percent, but UK numbers were down 16 percent in January to 85,000. Russia jumped to fourth in January, having been eighth-biggest source in 2017. Russia recorded 83,000 visitors, a 159 percent increase for January and 530,000 in the whole of last year, more than double 2016's total, so the UK may become less important for the emirate this year as Russian traffic multiplies.
Dubai gives no reason for the UK's fall, but says it is "seeing demand for travel to Dubai from trade partners". Key developments this year are the opening of Dubai Safari Park and the Queen Elizabeth II floating hotel and museum.
Meanwhile, Emirates' growth continues unabated, launching Stansted and Edinburgh in June, going double daily to Newark, Prague and Lisbon, extending its Sao Paulo flight to Santiago de Chile and resuming flights to Istanbul's Sabiha Gokcen. Istanbul will be at the forefront of the minds of all the major Gulf carriers when the New Istanbul airport opens on 29 October.
The initial phase will be able to cope with 90 million passengers on three runways serving 350 destinations and poses a potential headache for the hubs of Turkish Airlines' rivals. The big Gulf countries may seek out more point-to-point traffic and build more attractions for tourism and commerce in their countries – or they may just let their airlines battle it out.