Cebu ready for the Philippines' booming international passenger growth
Mactan-Cebu International Airport's new terminal is set to increase overall passenger capacity to 12.5 million, but the Philippines' second-busiest airport has far greater ambitions.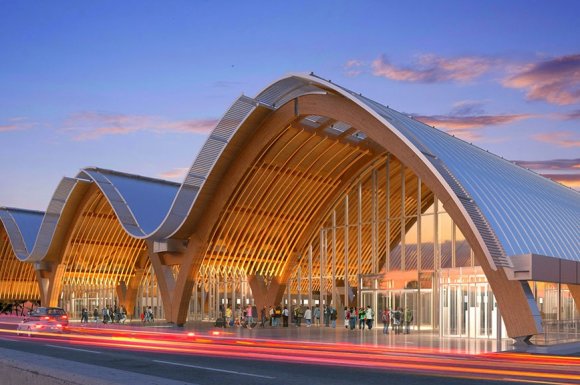 The opening of Mactan-Cebu International Airport's (MCIA) new terminal building comes at a time of booming international growth in the Philippines.
According to the Civil Aeronautics Board, the country's scheduled international market enjoyed a double-digit rise last year with 24.4 million passengers. This was an 11.9 percent increase on the figure in 2016 and more than double the 11.5 million a decade earlier.
Domestic carriers were responsible for 53 percent of the total number in 2017, led by Philippine Airlines with 6.9 million passengers, Cebu Pacific with 4.7 million and Philippines Air Asia with 1.4 million.
The Philippine Department of Tourism, which is hosting Routes Asia 2019 in Cebu, also said a record 6.6 million foreign tourists visited the Philippines in 2017, up 11 percent on 2016.
Although the rise in visitor numbers is not without its challenges - exemplified by the temporarily closure of popular tourist island Boracay in April - MCIA is working to ensure it can cope with demand.
The airport's second terminal, which spans 65,000 sq m and will cater for international flights, was inaugurated earlier this month and will begin operations on 1 July 2018. The opening will increase overall capacity to 12.5 million passengers per year.
---
MORE:
Analysis: A growing market in the Philippines
Philippine Airlines boosts secondary hubs ahead of fleet expansion
---
"For the past years, MCIA's demand has exceeded the physical capacity of its terminal," said Louie Ferrer, president of GMR Megawide Cebu Airport Corporation (GMCAC), the Filipino-Indian joint venture which began operating the airport in November 2014 and broke ground on the new terminal in June 2015.
"With the addition of Terminal 2, not only will we be able to sustainably cope with the steadily increasing number of passengers, we will also be able to open Cebu to more international flights."
MCIA is one of the flagship projects under president Rodrigo Dutert's Build, Build, Build infrastructure programme and the first airport project to be inaugurated during his term.
"We are optimistic about the Philippines' growth story, specifically in aviation, and look forward to contributing further to its ongoing Build, Build, Build programme," said Srinivas Bommidala, GMCAC's chairman.
According to figures from Sabre, MCIA handled 10.3 million passengers in 2017, up from 9.4 million during the previous 12 months. The total placed it as the second-busiest in the Philippines behind Manila.
However, while MCIA's new terminal will equip the airport to better cope with demand, GMCAC has far loftier ambitions. In summer 2017, it submitted a masterplan to transform the airport over the next 50 years.
Central to the proposal is the construction of a second runway alongside a third terminal, which would increase capacity to 50 million passengers per year.
"We have always believed in the potential of MCIA as the primary gateway to serve Visayas and Mindanao," said Ferrer.
"Passenger traffic has shown incredible growth in the last two or three years. While this is good news for the country, especially for Cebu, we want to ensure that the airport can ably cope with this continued progress."
Speaking at the inauguration of MCIA's second terminal, president Dutert said GMCAC deserves to handle the second runway project although a final decision on the infrastructure proposal rests with the Department of Transportation.
Philippines' domestic and international capacity (2008-2017):