Meeting request system for World Routes 2018 opens soon
Senior network planners from more than 100 of the world's leading carriers will be accepting meeting requests when scheduling opens.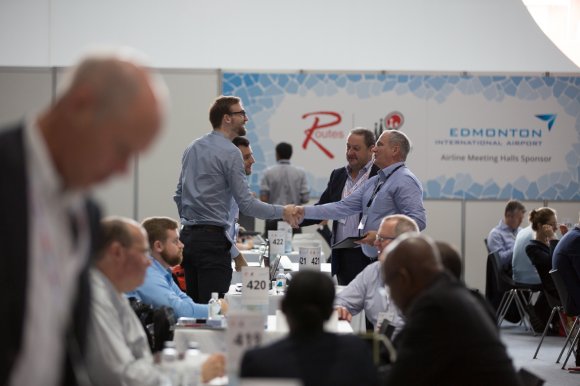 Representatives from more than 100 of the world's leading airlines have already registered to attend World Routes 2018 and will be accepting meetings when scheduling opens in just two weeks, on Monday 9 July 2018.
Current airline registrations include Delta Air Lines, Southwest Airlines, British Airways, Emirates, Qatar Airways and AirAsia. Senior decision makers who will be accepting meeting requests when scheduling opens include:
Senior director of planning and revenue management – Copa Airlines
Vice president, network planning – JetBlue Airways
Director network planning – Austrian Airlines AG
Head of network planning and scheduling – SunExpress
Head of network planning – Swiss International Air Lines
Routes events are renowned for the quality of their pre-scheduled Face-to-Face Meetings, facilitated by our online meeting request system and responsive scheduling team.
Gabriel Schmilovich Isgut, director network strategy, development and planning for Vueling, says: "World Routes provides unparalleled opportunities to meet colleagues from other airlines, airports and industry organisations from around the world. It is a great event, perfectly organised, offering many interesting and productive meetings."
More than 13,000 Face-to-Face Meetings are expected to take place at the event, providing the global aviation community with the perfect opportunity to discuss and negotiate new and existing air services. Delegates can increase their chances of securing priority meetings by registering their place today.
Visit our dedicated web page to find out more about how to request your meetings at World Routes 2018.