Bamboo has long-haul aspirations as Vietnam market keeps growing
Vietnam-based start-up Bamboo Airways has ambitions of launching long-haul routes to Europe and North America at a time when growth in the country's aviation market shows no sign of abating.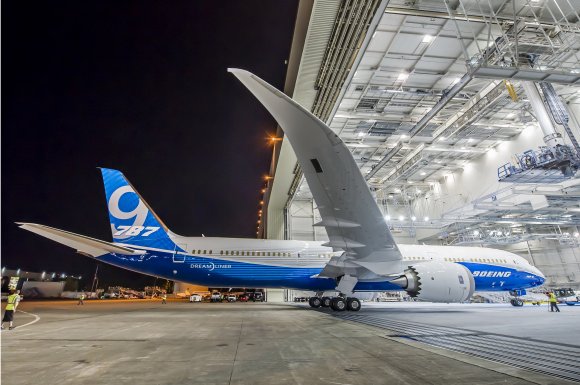 Bamboo Airways, a start-up airline that plans to begin commercial operations in 2019 out of Vietnam's capital city Hanoi, has signed a deal to buy 20 Boeing 787-9s.
The aircraft are tentatively scheduled to be delivered from April 2020 through to 2021. The order was placed during a signing ceremony at the US Chamber of Commerce office, witnessed by Voung Dinh Hue, deputy prime minister of Vietnam.
Bamboo Airways is owned by construction company FLC Group and initially plans to offer flights within Vietnam before expanding into other Northeast Asian markets such as China, Korea and Japan. After that, it has ambitions of opening long-haul routes to Europe and North America.
"We are excited to introduce these new 787 Dreamliners into our fleet as we prepare to launch long-haul operations to international markets," said Trinh Van Quyet, chairman of FLC Group.
"Our long-term vision is to connect Vietnam to key markets within Asia, Europe and North America and the capabilities of these new state-of-the-art Dreamliners will help us achieve our goals.
"The 787's superior economics and efficiency, as well as the passenger pleasing interior of the Dreamliner will allow us to successfully grow our business while enabling us to better serve our customers."
Dinesh Keskar, senior vice president of Asia Pacific and India sales at Boeing Commercial Airplanes, added: "We are confident that the 787 will help launch Bamboo's long-haul operations and serve as the foundation of their success for many years to come."
Rapid growth
The planned launch of Bamboo Airways comes at a time of rapid growth in Vietnam's aviation sector, driven by a rise in domestic and foreign travellers and the emergence of low-cost carriers.
According to figures from Sabre, passenger numbers have almost doubled over the past five years, rising from 27.8 million in 2013 to 55.4 million in 2017. International passengers accounted for 26.8 million of the total last year, compared with 21.4 million in 2016.
Estimates from IATA suggest the country will have 150 million passengers per year by 2035, placing it among the fastest-growing markets in the world.
The number of domestic departure seats has quadrupled over the past decade, according to analysis of published OAG schedules, while international capacity has more than doubled. Domestic capacity has risen from 8.5 million departure seats in 2008 to 37 million last year, while international capacity has grown from 6.8 million to 18.1 million over the same period.
Vietnam's domestic and international capacity (2008-2017):
Airlines driving the growth
Low-cost carrier VietJet has driven a large portion of the growth, initially in the domestic market but increasingly internationally. Since launching operations in late 2011 it has rapidly captured market share from the established flag carrier Vietnam Airlines.
A look at the number of domestic departure seats on offer over the past five years highlights Vietjet's rapid expansion in its home market. From offering 1.96 million available seats in 2013, the carrier last year had 13.5 million seats on offer. In 2018, OAG Schedules Analyser shows the figure will leap by about 22 percent to 16.4 million.
The biggest international markets
In 2017, Vietnam's top ten markets by capacity accounted for 88 percent of the total international seats available.
South Korea remains as its largest market with 3.16 million seats, up by a staggering 43 percent on the previous 12 months. China also grew strongly last year, with capacity rising by 48 percent, while Thailand also grew by 15 percent.
Top ten international markets by capacity: