Bulletin board: aviation industry news round-up
This week: India and Australia sign open skies agreement; Virgin Atlantic drops LHR-DXB; Ethiopian Airlines to resume Eritrea flights; AEGEAN firms up A320neo order; European slot allocation; Swoop to open second base and more.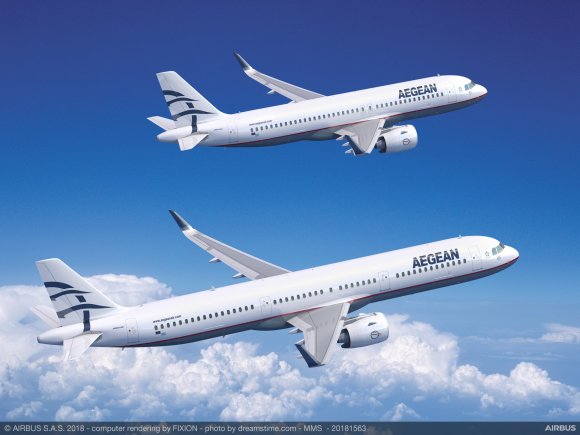 A round-up of the latest news from the aviation industry this week.
India and Australia sign open skies agreement
India and Australia have signed an open skies agreement, a move which could give a boost to air passenger traffic between the two countries.
The new air services agreement allows Australian airlines to access six Indian airports: Delhi, Mumbai, Bengaluru, Hyderabad, Chennai and Kolkata. Indian airlines will have access to Sydney, Melbourne, Brisbane, Perth, Adelaide and one yet to be named Australian airport.
The previous bilateral agreement between the two countries had a limit of 6,500 seats per week.
Virgin Atlantic withdraws LHR-DXB
Virgin Atlantic has blamed "a combination of external factors" for the withdrawal of its London Heathrow - Dubai route from 31 March 2019.
The airline said it has undertaken a thorough review of its network and concluded the route is no longer economically viable.
"It's never an easy decision to withdraw a route, and we'd like to thank our customers and dedicated team in Dubai for their loyalty over the last 12 years," said chief commercial officer Shai Weiss.
AEGEAN firms up A320neo order
AEGEAN Airlines, has firmed up an order for the purchase of 30 A320neo Family aircraft at a ceremony in Athens.
The purchase agreement, comprising 10 A321neos and 20 A320neos. It follows an earlier Memorandum of Understanding signed in March 2018.
Eftichios Vassilakis, the airline's chairman, said: "Our agreement with Airbus augments AEGEAN's capacity for development along with a trusted, long standing partner.
"We invest in the bestselling A320neo Family to enhance our competitiveness and to further improve our service offering to our passengers. We believe in the ability of our people to excel in what they do and they deserve to have the best hardware for the job."
AEGEAN currently operates a fleet of 49 Airbus aircraft (37 A320s, 11 A321s and 1 A319).
Ethiopian Airlines 'to resume Eritrea flights'
Ethiopian prime minister Abiy Ahmed has said that flag carrier Ethiopian Airlines will restart flights to Eritrea.
The carrier stopped its flights to Eritrea in 1998 when conflict erupted between the two nations over their disputed border. However, the two countries have vowed to "opened the door of peace" following high-level talks this week.
---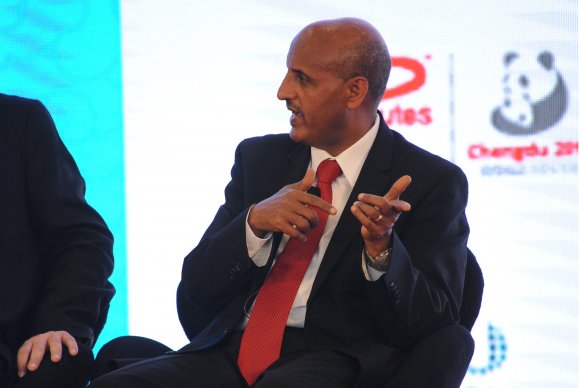 Hear from Tewolde GebreMariam, chief executive of Ethiopian Airlines, at Routes Africa 2018. During the Conference Programme, he will take part in a CEO Keynote Interview, offering valuable insight into the carrier's future strategy. GebreMariam will also discuss the huge potential for the Single African Air Transport Market.
---
"For Ethiopians who have missed going for a stroll in Massawa [a port city in Eritrea], I call on you to get ready as Ethiopian airlines will start services there soon," Ahmed said.
No details have been given about the service resumption, although Ahmed flights would begin in time for the New Year. The Ethiopian calendar sets 11 September as the first day of the New Year.
Agreement to strengthen Paris and Hong Kong links
Groupe ADP and Airport Authority of Hong-Kong (AAHK) have set up a cooperation agreement on airport management, aviation development and cargo.
The Memorandum of Understanding strengthens cooperation between Paris-Charles de Gaulle Airport (CDG) and Hong-Kong International Airport (HKIA).
Fred Lam, chief executive of AAHK, said: "Through this collaboration, we hope to construct a mutually beneficial partnership that will help both parties continuously enhance airport operations and development in various areas.
"I believe that by sharing experiences and working together hand in hand, we can offer even better airport experiences and services to our respective passengers and the logistics sectors, as well as elevate the competitiveness of our airports."
There is currently an average of 44 flights between HKIA and CDG every week. In 2017, these flights carried more than 480,000 passengers and 39,700 tonnes of cargo between the two cities.
Airport security measures 'creating terrorism risk'
The current security measures used in airports to prevent terrorist attacks could actually create additional vulnerabilities, a world-leading expert has claimed.
Michael Chertoff told security conference IFSEC 2018 that the shift from "terrorism 1.0 - large terrorist groups" to "terrorism 3.0 – individuals acting alone" means airports need to change their thinking.
Chertoff, co-founder and executive chairman of The Chertoff Group, is best known for his role as the second United States Secretary of Homeland Security, serving under President George W. Bush. He was also the co-author of the USA Patriot Act.
"Terrorism 1.0 was all about blowing up aeroplanes, and we did a good job at detecting that," he said. "But as we move to 2.0 and 3.0 terrorists are no longer focusing on the aeroplane, the whole airport is a priority.
"This makes our security model a vulnerability. We're creating a target-rich environment for anyone to pick up an automatic weapon. We need to get security processes to become faster."
Chertoff also claimed that more advanced security systems could help to make airports safer, but the human element should never be removed.
"We also need to use behavioural analytics and what we can gather on social media to determine someone's risk category and adapt the screening process accordingly," he said.
"I think the use of automated security processed will be helpful, but I think it should flag to a human being to take a closer look. It can winnow down the pool, but in the end a human should be the one to make the call, not a machine."
Slot allocation 'benefiting European consumers'
Air passengers in Europe are enjoying an "unprecedented level of choice and competition in air travel", despite the constraints imposed by a lack of new airport capacity.
That's according to analysis by the International Air Transport Association (IATA). It found that:
Airports classified at the highest level of congestion in Europe added 2,000 more routes in the 2010-2017 period.
Over the same period the number of long-haul routes grew by 27 percent
30 percent of European routes are now operated by two or more carriers, an increase of 5 percentage points since 2010
A recent study commissioned by Airports Council International (ACI) Europe, from consultancy ICF, added that:
More than 55 percent of seat capacity on intra-Europe routes is competed between and full-service carriers and low-cost carriers, which have grown rapidly since the turn of the century
Over the past 20 years there has been a near-doubling in city-pair connections within Europe and between Europe and the rest of the world
Swoop to open second base
Swoop, the new Canadian ultra-low-cost-carrier founded by WestJet, is to open a base at Edmonton International Airport.
From October 2018, the airline will base two of its Boeing 737-800 aircraft at the airport.
"Edmonton is a market keen to enjoy the ultra-low-cost fares Swoop provides," said Steven Greenway, Swoop president and chief executive. "This, along with Edmonton International Airport Authority's support, has meant that we've chosen Edmonton as our second operational base."
Hainan to sell remaining Azul stake
Chinese carrier Hainan Airlines is to sell its remaining stake in Brazil's Azul Airlines.
The planned disposal comes less than two months after it divested about 4.3 percent to United Airlines. Hainan's shareholding currently stands at approximately 17 percent.
A statement said: "The offering is part of Hainan's strategic plan, which includes capital raising initiatives, selected divestments, as well as investments in airlines and in the aviation services sector.
"Azul and Hainan do not expect the offering to result in any material change to the strategic plan or commercial relationship between Azul and Hainan."