Bulletin board: aviation industry news round-up
This week: Flydubai and Emirates strengthen ties; Fastjet secures $10m funding lifeline; Ethiopian Airlines receives first 737 MAX and more.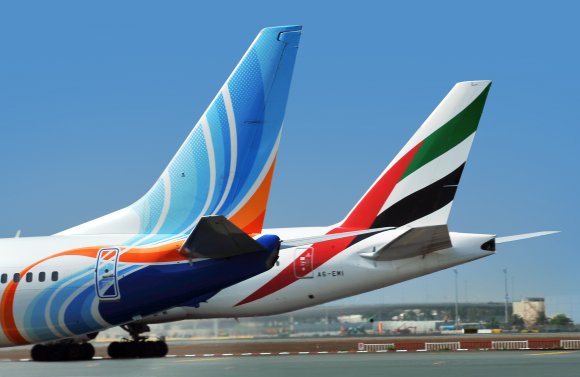 A round-up of the latest news from the aviation industry this week.
Flydubai and Emirates strengthen ties
Dubai-based low-cost carrier flydubai has further strengthened ties with Emirates by adopting the Emirates Skywards product as its loyalty programme. The airline said the move "builds on the success" of the initial phase of a partnership forced a year ago.
From 1 August 2018, flydubai's OPEN members will be enrolled into Emirates Skywards to continue to be rewarded when travelling with flydubai. Members will be able to earn both Skywards Miles and Tier Miles every time they fly with Emirates or flydubai.
The move comes a year after a partnership was agreed involving commercial, network planning and airport operations.
Fastjet secures $10m funding lifeline
Fastjet, the low-cost African airline, has raised $10m to keep it flying until the end of the year.
The carrier had warned that it may not be able to continue trading as a going concern unless talks with shareholders yield new funding. However, its largest shareholder Solenta Aviation has injected $3m while $7m has been raised through a share placing.
"The funds to be raised are expected to provide the group with sufficient working capital for the remainder of 2018," Fastjet said in a statement.
A total of $5m will be used to support the working capital requirements of the Zimbabwe and Mozambique operations and repayment of certain loans, with the remainder used to support operations in Tanzania and for preparations for the launch of services in South Africa.
Ethiopian Airlines receives first 737 MAX
Ethiopian Airlines has taken delivery of the first of 30 Boeing 737 MAX jets.
Chief executive Tewolde GebreMariam said: "Since it is more fuel efficient than the current 737-NG, it has less carbon emission to the environment.
"As a customer-centric airline with a high adaptability to emerging technologies, Ethiopian has been pioneering latest-technology aircraft into Africa throughout its 72-year history.
"In line with the airline's growth targets under Vision 2025, we will keep on investing in further expansion of our fleet in acquiring the latest aircraft the industry has to offer."
The 737 MAX is the fastest-selling airplane in Boeing history, accumulating more than 4,500 orders to date from 99 customers worldwide.
---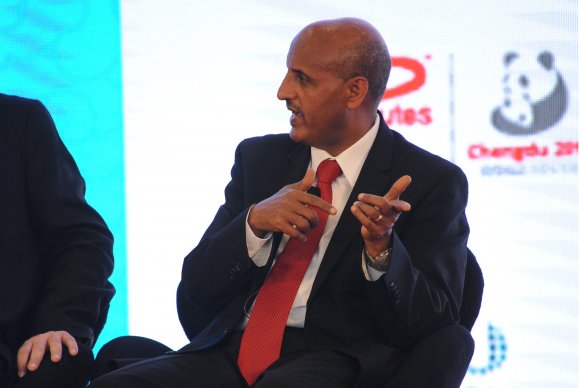 Hear from Tewolde GebreMariam, chief executive of Ethiopian Airlines, at Routes Africa 2018. During the Conference Programme, he will take part in a CEO Keynote Interview, offering valuable insight into the carrier's future strategy. GebreMariam will also discuss the huge potential for the Single African Air Transport Market.
---
LEVEL starts Paris flights
Long-haul low-cost carrier LEVEL has opened its base at Paris Orly.
This year two new Airbus A330-200 aircraft will be based at Orly, each with 293 economy and 21 premium economy seats. A third A330-200 aircraft will be added in 2019.
Later this month LEVEL will move into the short-haul market, flying from Vienna to 14 European destinations.
In Barcelona, a third A330-200 will start operations in September and another one will be added next year totalling four aircraft in 2019.
LEVEL's Paris flights are operated by IAG's French airline OpenSkies which has transitioned into LEVEL.
Willie Walsh, IAG's chief executive, said: "We're delighted to start flying from our second European city. LEVEL is performing really well and ahead of our expectations in all markets."
C Series deal comes into effect
Airbus and Bombardier have closed the C Series transaction, giving the European manufacturer a majority stake in the programme.
Airbus now owns a 50.01 percent majority stake in C Series Aircraft Limited Partnership, while Bombardier and Investissement Québec own approximately 34 percent and 16 percent respectively.
The companies said the partnership brings together two complementary product lines, with 100-150 seat market segment projected to represent 6,000 new aircraft over the next 20 years.
They added that the addition of Airbus' global reach would create "significant value" for C Series' customers, suppliers, employees, shareholders and communities.
Air Canada Rouge turns five
Air Canada Rouge has celebrated its fifth anniversary. Since its launch in 2013, Air Canada's leisure carrier has grown to more than 50 aircraft from four; expanded to 100 routes on five continents from an initial 14 routes; and flown more than 25 million customers.