Debut Dreamliner marks huge step in Air Tanzania's revival bid
Ambitious African carrier moves closer to planned Mumbai and Guangzhou routes.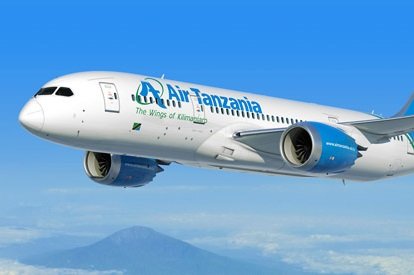 Air Tanzania's ambitious revival plans have taken a major step forward with the arrival of its first Boeing 787-8 Dreamliner.
The airline, which has outlined its intention to launch intercontinental flights to Mumbai and Guangzhou in September, is among a cohort of carriers taking part in Routes Africa 2018 next week in Accra, Ghana.
After a decade of steady decline, Air Tanzania has rebounded in 2018, launching new African routes including Bukoba and Dodoma, and reviving major routes such as Zanzibar, Kilimanjaro and Mbeya which had slipped from the radar.
The country's president John Magufuli was present at the Dreamliner's arrival at Julius Nyerere International Airport, Dar es Salaam.
"We are very proud to take delivery of this Boeing 787 Dreamliner," Air Tanzania CEO Ladislaus Matindi said.
"We believe this is the perfect aircraft to realise our ambition to connect with the rest of the world through the initiation of intercontinental flights."
The airline is also adding two Bombardier CS300 jets to its fleet as part of the expansion, and is understood to be in discussion for a second 787 with Europe a potential target for growth.
Meanwhile Ethiopian Airlines, whose CEO Tewolde GebreMariam will be delivering a keynote address at Routes Africa 2018, recently took delivery of its first 737 MAX jet.
"We are glad to include the Boeing 737 MAX 8, the latest in Boeing's single-aisle series, in our young and modern fleet of over 100 aircraft with an average age of less than five years," said GebreMariam.