Bulletin board: aviation industry news round-up
This week: Ryanair cleared for Laudamotion deal; JetBlue signs Airbus order; rising fuel costs hit Delta; passenger demand rises in May; executive changes at WestJet; and Boeing's Q2 orders and deliveries.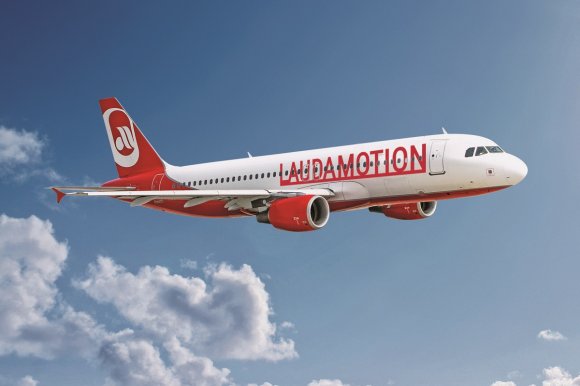 A round-up of the latest news from the aviation industry this week.
Ryanair cleared for Laudamotion acquisition
Ryanair has been cleared by the European Commission to take a 75 percent stake in Laudamotion. The Irish carrier already holds a 25 percent stake in the Austrian airline, founded earlier this year by Niki Lauda. The total purchase price is €50m.
A statement from the Commission said the transaction would "raise no competition concerns in the European Economic Area". It added that the increase in the slot portfolio of Ryanair is unlikely to have a negative effect on passengers, while Ryanair would "continue to face strong competition from other carriers on the routes to and from airports where the activities of both airlines overlap".
Laudamotion acquired the assets of NIKI in January 2018, the leisure air carrier Niki Lauda founded in 2003 and was then later integrated into Air Berlin.
Following the acquisition clearance, Ryanair hit out at Lufthansa for attempting to 'destabilise and damage' Laudamotion. It claimed that the German flag carrier has failed to deliver two of the 11 aircraft it was required to under the European Competition decision concerning Lufthansa's acquisition of Air Berlin.
Lufthansa said the allegations are "completely unfounded". In a statement it said: "Lufthansa has fully complied with all EU Commission obligations regarding the required transfer of aircraft to Laudamotion."
"JetBlue's selection of the A220 aircraft as a complement to its growing A320 Family fleet is a tremendous endorsement – both of the A220 itself and of the way these two aircraft can work together to provide airline network flexibility and a great passenger experience," said Eric Schulz, Chief Commercial Officer for Airbus.
Higher fuel costs hit Delta's pre-tax income
Delta Air Lines has reported pre-tax income of $1.6bn for the three months to 30 June 2018, a $183m decrease from the same period a year ago. Adjusted operating revenue was up 8 percent to $11.6bn.
This quarterly revenue result marks a record for the company, driven by improvements across Delta's business, including double-digit increases in both cargo and loyalty revenue. The US carrier added the record revenues had partially offset the approximately $600m impact of higher fuel prices.
"We have seen early success in addressing the fuel cost increase and offset two-thirds of the impact in the June quarter," said chief executive Ed Bastian.
Passenger demand rises in May
Global passenger traffic demand measured in revenue passenger kilometres rose by 6.1 percent in May 2018 compared with the same month a year ago, according to the International Air Transport Association (IATA).
The figure was a slight pick up from 6 percent year-over-year growth for April 2018. Capacity climbed 5.9 percent and load factor rose 0.1 percentage point to 80.1 percent.
Alexandre de Juniac, IATA's director general and CEO, said: "May was another solid month in terms of demand growth. As had been expected, we saw some moderation, as rising airline costs are reducing the stimulus from lower airfares.
"In particular, jet fuel prices are expected to be up nearly 26 percent this year compared to 2017. Nevertheless, the record load factor for the month signifies that demand for air connectivity is strong."
Executive changes at WestJet
Bob Cummings, WestJet's executive vice-president, strategy and guest services, is to retire at the end of the month. Cam Kenyon, executive vice-president of operations, is also leaving in August.
The carrier confirmed that Charles Duncan, executive vice-president, and president, WestJet Encore, will take over as executive vice-president and chief strategy officer from 1 August.
"WestJet has reached a critical juncture as we look to significantly expand our global network," said WestJet chief executive Ed Sims.
"In his role as chief strategy officer, Charles Duncan will be responsible for providing the leadership necessary to ensure that WestJet's strategic goals are met."
Along with the executive changes, John Aaron, vice-president, flight operations for WestJet Encore will assume the role of vice-president and general manager, WestJet Encore.
Global searches are underway for both the chief commercial officer and chief operations officer.
Commercial Aeroplanes Programmes

2nd Quarter
2018

Year-to-Date
2018

737

137

269

747

1

3

767

5

9

777

13

25

787

38

72

Total

194

378
Innovation: Virgin Galactic wants to launch space tourism from Italy
Virgin Galactic has revealed plans to launch its suborbital flights from a spaceport in Italy. The company has signed a deal with space company SITAEL and ALTEC, a public-private company owned by both the Italian Space Agency and Thales Alenia Space.
The agreement comes after two years of business discussions, government regulatory analysis, studies on potential operations and market assessment.
Virgin's Sir Richard Branson said: "From the Renaissance to modern space science, Italy has always been a natural home to great innovators and breakthrough ideas which have shaped the human experience.
"I believe Italy's vision which has led to this collaboration with our Virgin space companies, will provide a real impetus as we strive to open space for the benefit of life on Earth."
$9.9m awarded by US air service scheme
Almost $10m is being provided to help 16 communities in 16 US states develop their own solutions to local air service needs.
The money is being provided via the US Department of Transportation's Small Community Air Service Development Program.
Since its inception, the scheme has helped more than 300 communities develop projects tailored to their own air service needs, such as providing financial incentives to carriers, conducting studies on the possibilities of expanded service, and carrying out marketing programs to promote existing local routes.
The communities receiving grant awards this year are:
Fairbanks, Alaska ($750,000); Bakersfield, Calif. ($500,000); Augusta, Ga. ($800,000); Sioux City, Iowa ($650,000); Shreveport, La. ($300,000); Lincoln, Neb. ($750,000); Farmington, N.M. ($850,000); Elmira, N.Y. ($275,000); Tulsa, Okla. ($750,000); Florence, S.C. ($600,000); Rapid City, S.D. ($700,000); Brownsville, Texas ($250,000); Roanoke, Va. ($750,000); Wenatchee, Wash. ($750,000); La Crosse, Wis. ($750,000); and Casper, Wyo. ($500,000).