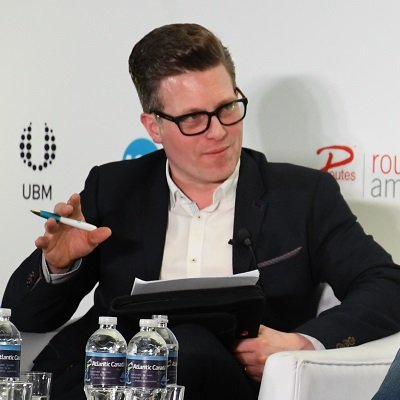 Nigel Mayes is the senior vice president, consulting & product development at ASM. Nigel has more than 15 years' experience in route development and is responsible for product development at ASM.
The sister company to Routes, ASM is the world's leading route development consultancy and has supported the creation of new air services since 1993.
---
Route 1: London Luton – Eilat/Ovda

Data
Carrier
Aircraft
Airbus A

320

Frequency

Two weekly

Start date
28 October 2018
Distance
3,808 km
O&D traffic demand (2017)
4,120
Growth % YOY
-19.5%
Average one-way fare $ (2017)
$289.45
Insight
Wizz is continuing to expand its services from its Luton base, operating flights to Western Europe as well as Eastern Europe markets. The carrier already serves Tel Aviv and is now to serve its second point in Israel, Eilat/Ovda. The route was previously served by Monarch until the airline's demise in October 2017. It operated weekly services from Luton and Manchester.
The new twice-weekly service will offer a better frequency for the passengers wanting a short break as well as a week-long stay. Eilat is a good winter destination for the international market providing guaranteed sunshine with average temperatures of 22C between November and March. The resort has 11,000 hotel rooms, many of which are five-star, and a wealth of activities including the aquarium, diving with dolphins, desert tours, excursions to Jordan and Petra, and access to the Dead Sea and Jerusalem.
Eilat is popular with the Israeli market during the summer and the international market in the winter. In addition, the Luton service will be popular with the Israeli communities in North London, as well as appealing to the wider British market seeking winter sun.
The launch of the route comes as Eilat prepares for the opening of its new greenfield-site airport, which will replace the existing airports of Eilat (domestic flights) and Ovda (international flights and a military facility). The new airport will be 19km from Eilat and will provide a modern facility with a capacity of two million passenger per year, a 3,600m runway and nearly 30 stands.
---
Route 2: Newark – Santo Domingo

Data
| | |
| --- | --- |
| Carrier | |
| Aircraft | Airbus A319 |
| Frequency | One daily |
| Start date | 8 November 2018 |
| Distance | 2,533 km |
| O&D traffic demand (2017) | 877,418 |
| Growth % YOY | 0.27% |
| Average one-way fare $ (2017) | $186.09 |
Insight
Beginning on 8 November 2018, Spirit will start daily non-stop service from Newark Liberty International Airport to Las Américas International Airport in Santo Domingo, Dominican Republic. The route will be operated daily using Airbus A319 aircraft.
The expansion marks the first direct international service from Newark for Spirit and will serve as a direct connection for friends and relatives living in both the Tri-State area and the Dominican Republic.
United and JetBlue currently operate services from Newark to Santo Domingo, while JetBlue and Delta Air Lines fly to the the Dominican Republic capital from New York John F Kennedy.
US carrier Spirit is also increasing its routes to the Caribbean with a seasonal service between Detroit Metro Airport and Sangster International Airport in Montego Bay, Jamaica.
---
Route 3: Addis Ababa – Asmara

Data
| | |
| --- | --- |
| Carrier | |
| Aircraft | Boeing 787-9 (737-800 from 19 July) |
| Frequency | Once daily |
| Start date | 18 July 2019 |
| Distance | 705 km |
| O&D traffic demand (2017) | 265 |
| Growth % YOY | 51.9% |
| Average one-way fare $ (2017) | $291 |
Insight
Ethiopian Airlines is to resume flights to Eritrea's capital Asmara on 17 July for the first time in 20 years. The resumption of flights comes after the African neighbours agreed to end their feud. Tewolde GebreMariam, chief executive of Ethiopian, welcomed the "new chapter of peace and friendship between the two sisterly countries".
"The resumption of air links will play a critical role in boosting the overall political, economic, trade and people-to-people ties between the two sisterly countries," he added. "Thanks to Ethiopian's extensive network of more than 114 international destinations in five continents, our flights to Asmara will avail best connectivity options to the vast Eritrean Diaspora community across the world and will boost the flow of investment, trade and tourism into Eritrea."
Following the resumption of flights, Ethiopian said it plans to increase frequencies and operate cargo services in the near future.
Source: Sabre Market Intelligence
---