Vistara order shows mixed fortunes of Indian carriers
Vistara aims to beef up fleet with $3.1bn order, while Air India takes another government bailout.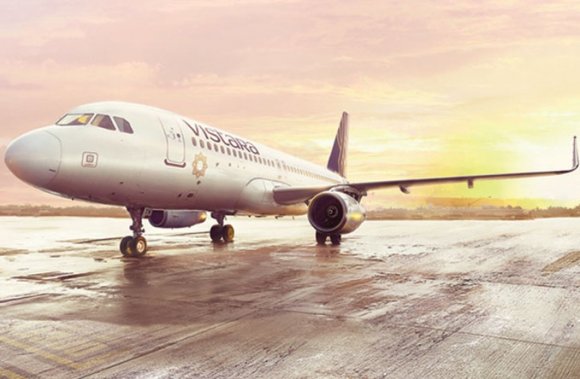 This week Vistara announced that it would be investing $3.1bn in its fleet, a clear statement of its intent to corner more of one of the world's fastest-growing aviation markets.
The carrier has placed a firm order for 13 additional A320neo and A321neo aircraft, to add to its existing fleet of 21 from the same family.
More interestingly, however, is its decision to bring in six 787-9 Dreamliners; a self-admittedly "aggressive" move for the carrier. The Indian domestic market has grown phenomenally in recent years and shows no sign of slowing down, but Vistara has already stated its intention to look farther afield.
India's domestic market share - Q2 2013 v Q2 2018
Source: OAG
Announcing the deal, Vistara CEO Leslie Thng, said India's "position as the world's fastest growing domestic aviation market and its impressive growth in air passenger traffic that has more than doubled over the last decade, makes us confident of our aggressive plans for domestic expansion and international foray".
Since starting scheduled service in 2015 Vistara's growth has been impressive, and throws into stark relief the difficulties experienced by the Air India.
On the same day Vistara announced its order, CNNMoney reported that an additional government bailout of $305m has been provided to keep the nation's flag carrier in the sky. This comes on top of the $4.5bn it received in 2012.
Although the market growth has been spectacular, Air India has remained relatively flat, which has seen its market share eroded from 19.21 percent in Q2 2013 to 12.08 percent in Q2 2018.
However IndiGo has been the big winner in the last decade, moving from 7 million seats in 2008 to more than 70 million this year. The carrier now holds more than 40 percent of the deomestic market, up from 29.17 percent five years ago.
India's biggest carriers - total seats in the last ten years
Source: OAG