Ghana hosts the return of Routes Africa
Key figures from the international aviation industry are gathering in Accra, Ghana for the 11th Routes Africa. The event, which is the continent's longest-standing aviation forum bringing together leading airlines, airports and tourism authorities, comes at a time when the market is growing rapidly.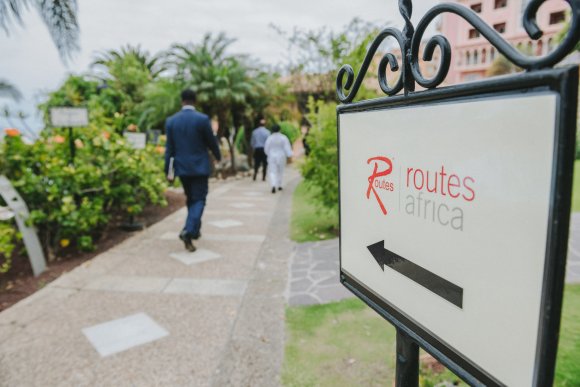 Dedicated to improving air connectivity across the African continent, this air service development forum stimulates the aviation industry by bringing together airlines, airports and tourist boards to discuss the development of new air services and expansion of existing ones.
The 11th Routes Africa will be hosted by Ghana Airports Company Limited (GACL), which was established as a result of the decoupling of the existing Ghana Civil Aviation Authority (GCAA) in line with modern trends in the aviation industry.
The company was registered in January 2006 with specific responsibility for planning, developing, managing and maintaining all airports and aerodromes in Ghana including Kotoka International Airport (KIA), Kumasi International Airport, Tamale Airport, Sunyani Airport, HO Airport, WA Airstrip as well as various airstrips.
The vision of GACL is to position Ghana as the preferred aviation hub and leader in airport business in West Africa; with the mission to provide world-class airport facilities and services for the benefit of all stakeholders.
John Dekyem Attafuah, managing director of GACL, said: "Hosting Routes Africa comes at an auspicious time as we prepare to commission our flagship, new, state-of-the-art Terminal 3 at Kotoka International Airport.
"Expanding the route network into and out of Ghana is key for the next five years and we intend for Kotoka International Airport to be a driver for air connectivity on the continent."
The African aviation market presents significant development opportunities. International Air Transport Association (IATA) figures predict that it will grow by 5.9 percent - to see an extra 274 million passengers by the year 2036, bringing the total passengers for that year to 400 million.
Some of the most senior network planners in the industry will attend Routes Africa to capitalise on the predicted growth of the market, including representatives from South African Airways, Ethiopian Airlines, Kenya Airways, and European carriers such as KLM Royal Dutch Airlines, Air Italy and Wizz Air.
Routes Africa will also bring together top-level speakers from across the sphere of aviation to discuss the most pressing issues facing the industry. Addresses will be delivered by airline CEOs and senior network planners, along with some of the most influential figures from across Africa and beyond, such as Tewolde GebreMariam, chief executive of Ethiopian Airlines, and Vuyani Jarana, chief executive of South African Airways.
Panel sessions, keynote speeches and training opportunities will ensure that delegates maximise the value of their attendance at Routes Africa 2018.
The Government of the Republic of Ghana has implemented a second 15-year National Tourism Development Plan (2013-2027), which positions tourism as a consistent driver of growth and development). While not considered a major economic activity, as the country successfully exports oil, gas, cocoa, gold and diamonds, tourism is being recognised as a sector that generates employment and reduces poverty.
The plan recognises that Ghana is blessed with excellent natural, cultural and heritage resources such as historical forts and castles, national parks, a beautiful coastline, unique arts, cultural traditions as well as a vibrant lifestyle, which when further developed and properly packaged and marketed, will continue to form the basis of a tourism offer that will attract a range of markets.
Since the previous plan was implemented, there have been some notable changes. The number of star rated hotels in Ghana has grown from 1,345 in 2005 to 1,747 in 2010. Hotel occupancy rates have been relatively high during the past decade with statistics showing roughly 80 per cent occupancy rates on average for 4-star rated hotels.
The figures for licensed travel agents and tour operators, show a decline in the number of businesses in this sector over the period 2005 to 2010 from 211 to 164, however, it is also clear that the greatest decline has been in the category of travel and tour operators without an IATA licence, which suggests that the sector itself is becoming more professional and thus a stronger and more effective component of the tourism sector.
There have been significant improvements in tourism infrastructure and services since the first plan in 1996. In respect of international air access, carriers have doubled from approximately 15 to 30 and Kotoka, Accra's international airport has expanded.
The number and choice of internal flights has also increased as internal traffic rose 60 per cent in 2011 following an increase in the number of airlines connecting Ghana's five airports and the offering of more affordable flights.
Routes Africa 2018 takes place 16-18 July at Mövenpick Ambassador Hotel, Accra, Ghana.