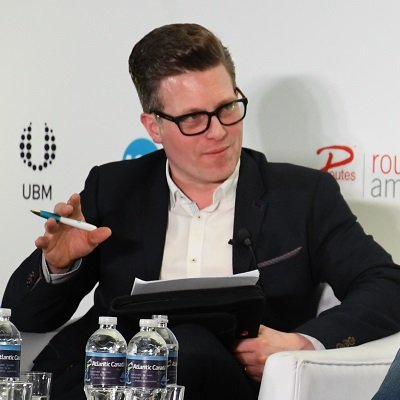 Nigel Mayes is the senior vice president, consulting & product development at ASM. Nigel has more than 15 years' experience in route development and is responsible for product development at ASM.
The sister company to Routes, ASM is the world's leading route development consultancy and has supported the creation of new air services since 1993.
---
Route 1: New York JFK – Mexico City

Data
Carrier
Aircraft
Airbus A

320

Frequency

One daily

Start date
25 October 2018
Distance
3,383 km
O&D traffic demand (2017)
711,580
Growth % YOY
22%
Average one-way fare $ (2017)
$247.20
Insight
JetBlue is to introduce a new daily non-stop flight from New York's John F. Kennedy Airport to Mexico City, beginning on 25 October 2018. On the same day, the airline will also launch a daily route to Mexico's capital from Boston. The routes add to its existing service to Mexico City from Orlando International Airport and Fort Lauderdale and mean JetBlue will offer six daily flights from the US.
JetBlue had originally planned to fly from Los Angeles to Mexico City but said that "after careful evaluation" it determined that New York and Boston would be "the most relevant routes". The low-cost carrier secured the slots at the congested Mexican airport in 2017 after Delta and Aeromexico were forced to surrender some slots under the terms of the antitrust immunity approval they received from the US Department of Transportation.
---
Route 2: Krakow – Tel Aviv

Data
| | |
| --- | --- |
| Carrier | |
| Aircraft | Boeing 737-800 |
| Frequency | Two weekly |
| Start date | 25 February 2019 |
| Distance | 2,371 km |
| O&D traffic demand (2017) | 38,670 |
| Growth % YOY | 143.4% |
| Average one-way fare $ (2017) | $176.04 |
Insight
From 25 February 2019, LOT Polish Airlines will operate Krakow – Tel Aviv twice a week as part of its ongoing expansion in the Israeli market. The announcement comes four months after the carrier began a weekly service from Rzeszow to Tel Aviv.
The airline currently operates 21 weekly departures from Poland to Israel, flying to Tel Aviv from Warsaw, Lublin, Gdańsk, Poznań and Wrocław in addition to Rzeszow.
The Krakow route will help meet growing demand from Polish tourists, as well as providing a service for Israeli high school children visiting Poland. Since the 1980s, most Israeli high schools have been sending thousands of students ages 16-18 to Poland to learn about the Holocaust.
---
Route 3: Madrid – Ouarzazate

Data
| | |
| --- | --- |
| Carrier | |
| Aircraft | Boeing 737-800 |
| Frequency | Twice weekly |
| Start date | 30 December 2018 |
| Distance | 1,115 km |
| O&D traffic demand (2017) | 1,966 |
| Growth % YOY | -6.7% |
| Average one-way fare $ (2017) | $159.74 |
Insight
From October 30, 2018, low-cost carrier Ryanair will operate two flights per week between Madrid-Barajas Adolfo Suarez and Ouarzazate airport, operated by Boeing 737-800 with 189 seats. Departures are scheduled Tuesday and Saturday at 13:25, return flights leaving Morocco at 14:50. The route is currently unserved and add to Ryanair's Morocco flights connecting the Spanish capital to Fez, Marrakech, Rabat and Tangier.
Source: Sabre Market Intelligence
---
Downloads
Aviation reports and resources to help you to understand your markets, engage with your key business partners and create new routes.
The Power of Route Forecasting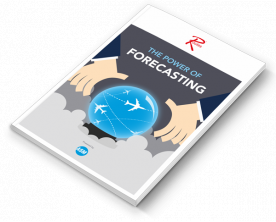 This new white paper examines how forecasting works and why it's important to both airports and airlines.
Indirect Traffic: The Key to New Routes?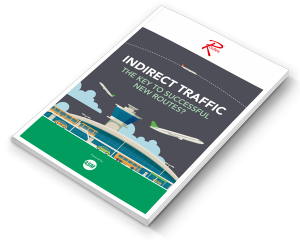 Indirect routes are often regarded as a pathway to successful new routes - but what are the facts behind the theory?
Fundamentals of Route Development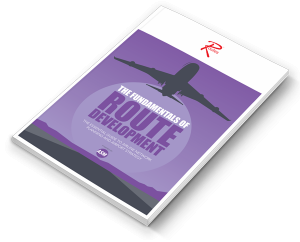 This guide explains the rules of route development and presentation advice when pitching to potential partners.