WestJet and Delta to create transborder joint venture
WestJet and Delta Air Lines are moving ahead with their plans for a transborder joint venture, deepening their existing codeshare partnership.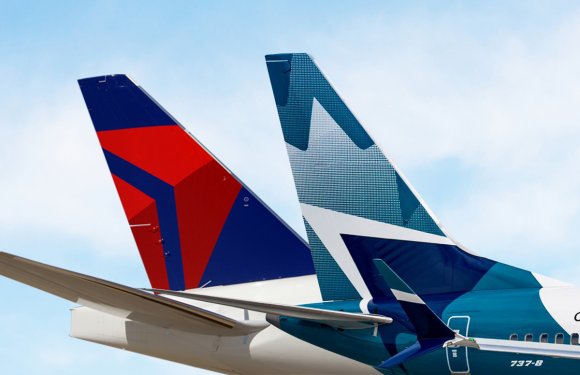 Canada's WestJet and US carrier Delta Air Lines have signed a definitive agreement to create a comprehensive transborder joint venture.
The agreement deepens the existing codeshare partnership between the carriers and follows the signing of a memorandum of understanding in December 2017 announcing the intention to form a JV.
The airlines said the new partnership includes expanded codesharing, more closely aligned frequent flyer programme, jointly coordinated schedules and the ability to work together on cargo operations.
Ed Bastian, Delta's chief executive, said: "Combined, we will be able to offer more destinations to customers with an integrated network, superior airline products, improved airport connections and significantly enhanced frequent flyer benefits."
WestJet president and CEO chief executive Ed Sims added: "The joint venture will allow us to maximize our existing partnership with Delta to benefit customers by bringing greater competition to the transborder market."
According to OAG Schedules Analyser, Delta and WestJet serve a combined 63 transborder markets in July 2018, from 11 departure points in Canada and 26 in the US, with most capacity on New York LaGuardia - Toronto Pearson.
The figures show that Delta Air Lines has a 12.34 percent capacity share of the US-Canada market in July, while WestJet's is 12.68 percent.
The JV comes just two months after Delta formed a partnership with fellow SkyTeam member Korean Air on transpacific flights. Earlier this week, the two airlines also announced a new cargo cooperation.
US-Canada airline capacity share (July 2018):