China Southern Airlines president and CEO confirmed as speaker for World Routes 2018
China Southern Airlines' president and CEO has been confirmed as a speaker for World Routes 2018, taking place in Guangzhou.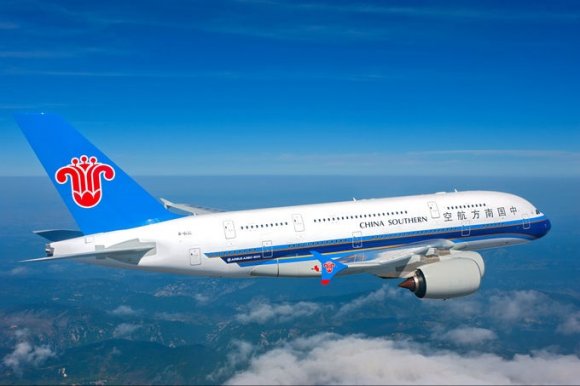 Mr Tan Wan Geng, the president and CEO of China Southern Airlines, will provide a CEO Keynote Address at World Routes 2018 in Guangzhou. At the conference, he will be discussing the airline's growth strategy and changes in Chinese aviation.
Tan Wan Geng has been president of China Southern since 2009 and vice chairman since 2013. He has a background in engineering, and a masters and post-graduate degree in economics. For more than a decade, he has been active in promoting China Southern on a global scale.
China Southern is the official carrier for the event as well as the biggest airline by seat capacity in the Asian continent and the world's sixth largest airline measured by passengers carried. The airline's main hubs are Guangzhou Baiyun Airport and Beijing Capital International Airport and, as a member of SkyTeam, operates more than 2,000 flights to 208 destinations daily.
A number of other speakers have also been confirmed for World Routes 2018 including Alan McIntyre, executive manager networks of Jetstar Group; Edmund Bartlett, minister of tourism for Jamaica; Marc Cavalier, CCO of Fiji Airways; Jay L Lingeswara, deputy director of Vietjet Air; and Roy Graff, managing director for Dragon Trail Interactive.
Keynote topics will include how to maximise route opportunities in China, opening up global skies, and a deep dive into the long-haul low-cost business model.
Steven Small, brand director of Routes, said: "The calibre of the speakers and the variety of interesting and relevant topics is what makes World Routes the biggest conference and ultimate networking event for airlines, airports, tourism officials and suppliers. It will be a great opportunity for those who are visiting Guangzhou to learn more about emerging markets and how to navigate new challenges in the aviation arena."
As of 9 July 2018, World Routes has now opened up scheduling for the event. Airports and tourist boards can now request face-to-face meetings with airlines. Meetings are allocated on a first come, first served basis and can now be booked via the World Routes website.
To access the meetings request site, please click here.
World Routes 2018 is set to take place from 15-18 September and will gather more than 3,000 top-ranking delegates from 300 airlines, 700 airports. Senior officials from 100 airlines have already confirmed their attendance to this year's event.