Analysis: Italy's strong international growth
Following the announcement that the 26th World Routes will be held in Milan in 2020, Routesonline looks at some of the key facts and figures shaping Italy's aviation market.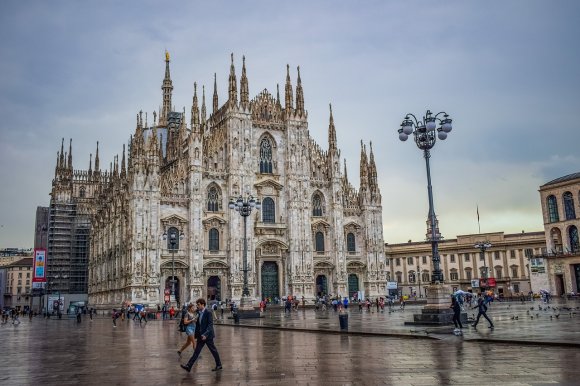 World Routes will head to Milan in 2020 after SEA, the group responsible for managing Milano Malpensa and Milano Linate airports, won a very competitive selection process to host the event.
Routesonline looks at some of the key facts and figures shaping Italy's aviation market, which remains one of growth despite the headwinds affecting the country's national carrier.
The data is all supplied by OAG Aviation using its OAG Schedules Analyser tool.
Italy's domestic and international capacity (2008-2017):
The total number of domestic and international departure seats has increased by more than 15 million over the past decade, according to analysis of published OAG schedules. The growth has been driven by new international routes and frequencies, helping to offset a falling domestic market. However, although domestic capacity in 2017 was 9 percent lower than 2008, the figure of 38.5 million departure seats was the highest recorded since 2014.
Top ten domestic airlines in Italy (2017):
A total of 22 airlines offered domestic flights Italy in 2017, with national carrier Alitalia accounting for a 42 percent capacity share of the market. Low-cost carriers Ryanair and easyJet ranked second and third respectively in terms of available departure seats with 12.3 million and 3.1 million, while Meridiana fly - now known as Air Italy - was fourth.
Top ten international airlines from Italy (2017):
A total of 152 carriers offered international flights out of Italy in 2017. Three of the top four airlines by departure seats were low-cost, with Ryanair commanding a 20.5 percent share of overall capacity. The Irish budget carrier operated 407 routes from Italy during the year, with Rome-Ciampino to London Stansted having the most capacity at 333,963 available seats.
Top five international markets from Italy (2013-17):
The main international destinations for flights from Italy are to Germany, the UK and Spain which together accounted for 38 percent of all departure seats on offer. Germany remains Italy's largest outbound market with 9.2 million seats available in 2017, more than 3 million of offered by Lufthansa. The UK remains Italy's second biggest market, but has closed the gap on Germany over the last two years.
---