Norwegian hopes to strengthen presence with Swedish AOC
Norwegian is seeking to gain an "even stronger foothold" in Scandinavia by applying for a Swedish air operator's certificate.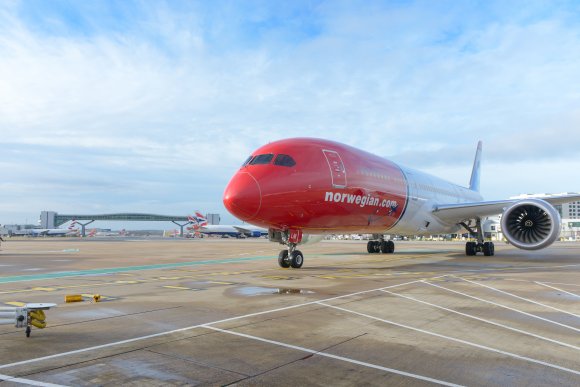 Norwegian has applied to the Swedish Transport Agency for an air operator's certificate (AOC), which it hopes will strengthen its presence in Scandinavia.
The low-cost carrier said the AOC could also open up expanded traffic rights.
"Sweden is strategically positioned and a Swedish operating license shows that we believe in expanded opportunities for Sweden and Arlanda," said Bjørn Kjos, Norwegian's chief executive.
"We hope that a stronger foothold in Scandinavia will give us more traffic rights that benefit the whole of Scandinavia through more direct flights, more tourists and more jobs."
Norwegian has expanded rapidly in Sweden in recent years, growing the total number of departure seats from 1.2 million in 2008 to 5.6 million in 2017.
According to data supplied by OAG Schedules Analyser, domestic capacity has increased from just under 700,000 seats to 2.2 million over the past decade, while the number of international departure seats from Sweden has grown from 543,000 in 2008 to 3.3 million last year.
New routes added from Stockholm- Arlanda this year include flights to Orlando in the US and Krabi in Thailand, both starting in late October 2018.
Analysis of OAG data also shows that Norwegian had an 18.1 percent share of the market in Sweden in 2017, second only to national carrier SAS Scandinavian Airlines.
Norwegian's departure seats from Sweden (2008-17):
---
How Norwegian became a disruptive force Norwegian is the most requested airline at Routes events over the past five years, but why are airports so keen to attract the low-cost specialist? And what are the best strategies to get the airline's attention? Routesonline looks at the growth of the Scandinavian carrier, which has this week swung to a surprise net profit in the second quarter of the year.
READ MORE:
The inside story: How Hamilton secured Norwegian's Dublin Route
Network analysis: The impact of a potential IAG takeover of Norwegian
Norwegian rejects two IAG takeover bids