Bulletin board: aviation industry news round-up
This week: Royal Air Maroc eyes US expansion; BRICS aviation agreement; Ethiopian Airlines forms new cargo business; financial results from Singapore Airlines, Lufthansa, WestJet and Indigo.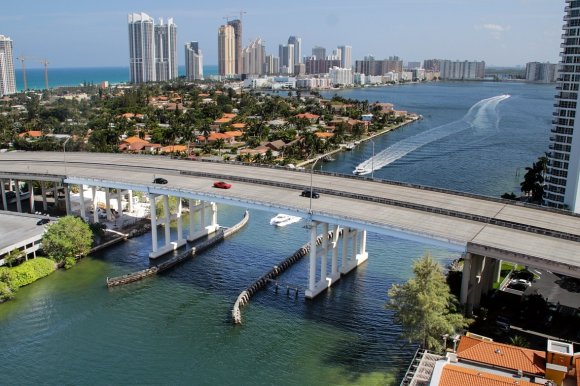 A round-up of the latest news from the aviation industry this week.
Royal Air Maroc applies to serve Miami
Royal Air Maroc is seeking to add a third destination in the US to its network with flights to Miami.
The Moroccan flag carrier has submitted an application to the US Department of Transportation (DoT) to launch services between Casablanca (CMN) and Miami (MIA) from April 2019.
It intends to operate the Miami route with a Boeing 787, the same aircraft it currently uses on flights to New York (JFK) and Washington (IAD).
In a statement to support its application, Royal Air Maroc said: "RAM's 40-year history of operating successful service to New York and Washington demonstrates that it is fully qualified to operate the Miami service."
Approval was granted by the DoT on 1 August 2018.
BRICS countries sign aviation partnership agreement
The five BRICS countries - Brazil, Russia, India, China and South Africa - have signed a Memorandum of Understanding (MoU) to expand and deepen the cooperation on regional aviation. The agreement was signed at the BRICS Summit, which took place in Johannesburg, South Africa.
"We have signed this agreement on the basis of understanding and mutual benefits in order to bolster our regional aviation transport sector, to share good practice and open socio-economic and development opportunities amongst the member states," said Blade Nzimande, South Africa's transport minister.
Nzimande said MoU includes sharing public policies and best practices, particularly in the field of regional airports management, airport infrastructure management, air navigation services, innovation and training.
Fuel prices weigh heavy on SIA
SIA Group, which comprises Singapore Airlines, SilkAir and Scoot, has reported an operating profit of $193m for the three months to 30 June 2018, down 52.3 percent on the same period a year earlier.
The company said the drop included non-recurring items of $175m and without these the decrease would have been $37m. SIA added that although passenger and cargo flown revenue rose by $178m, operating performance was adversely affected by increased fuel costs.
In response to the rising oil prices, Scoot is raising fares across its network by about 5 percent from September. It said the rise in jet fuel prices have pushed up its fuel expenditure by 31 percent year on year.
Over the coming six months, Singapore Airlines will begin a New York service from Singapore, taking the crown from Qatar Airways as the operator of the world's longest commercial flight.
Lufthansa upbeat despite Eurowings costs
An increase fuel prices and costs incurred through delays and flight cancellations have hit first-half earnings at German airline Lufthansa.
The group reported revenues of €16.9bn in the six months to 30 June 2018, broadly in line with the prior-year level. Adjusted earnings (EBIT) dropped 3.3 percent year-on-year to €1bn, while first-half fuel costs rose by €216m to €2.8bn.
In addition to the rising price of fuel, Lufthansa said earnings for the period were also depressed by the expense of integrating the aircraft formerly operated by Air Berlin into the Eurowings fleet.
"Without the integration costs at Eurowings, which we willingly accepted to further strengthen our market position in Europe, the group's result would have grown," said chief financial officer Ulrik Svensson.
However, he added the group expects to report "solid revenue trends" for the second half of 2018.
Ethiopian forms cargo business with DHL
Ethiopian Airlines has formed a joint venture with DHL Global Forwarding to create a logistics business.
DHL-Ethiopian Airlines Logistics Services will be based in Ethiopia and do business in the entire continent of Africa. Ethiopian Airlines has a majority stake in the venture, which will be led by Pramod Bagalwadi, a DHL veteran.
"With its GDP growth, Africa is stepping into the spotlight as production hub," said Amadou Diallo, CEO, DHL Global Forwarding Middle East and Africa. "Recent moves to open up the economy will continue to boost Ethiopia's position as the fastest-growing economy in Africa."
WestJet 'disappointed' with quarterly loss
Canada's WestJet slipped to a net loss of C$20.8m in the three months to 30 June 2018, its first quarterly loss in 13 years. This result compares with net earnings of C$48.6m for the same period in 2017.
The airline, which launched ultra-low-cost carrier Scoot during the quarter, said the threat of industrial action, combined with the increase in fuel prices, provided "particularly significant challenges".
"While we are disappointed with these results, all WestJetters can take great satisfaction from the successful delivery of key strategic initiatives like Swoop and WestJet Link," said chief executive Ed Simms.
Bhatia confident on Indigo's long-term plan
Indigo founder and interim chief executive Rahul Bhatia has stressed the airline remains focused on its long-term plan of growing its domestic network and expanding internationally despite suffering "headwinds" during the second quarter.
The Indian carrier said profit after tax dropped 97 percent to 278 million rupees ($4m) in the three months to the end of June 2018, adding that profitability was "majorly impacted" by the adverse impact of foreign exchange, high fuel prices and the competitive fare environment.
"While we faced headwinds during the quarter, we remain focused on executing our long-term plan," said Bhatia. "We added capacity into new routes and destinations domestically and also continued to connect international destinations to various cities in India."