VLM Airlines suspends all but two routes
Belgian carrier VLM Airlines is to suspend all but two of its scheduled routes over the coming weeks to focus on private, charter and ACMI flights.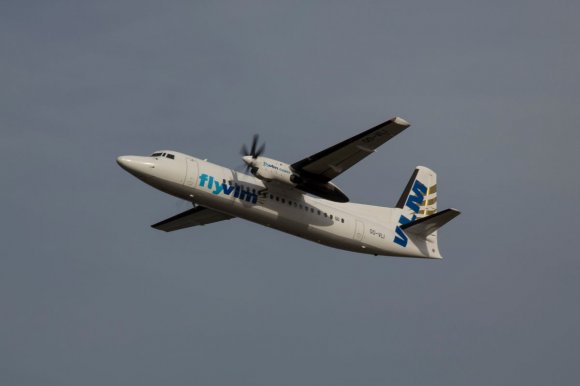 VLM Airlines has "decided to temporarily reduce its scheduled flights activities" to focus on the Antwerp-London City Airport and Antwerp-Zurich scheduled routes.
In addition, the airline will deploy its aircraft more for private, charter and ACMI flights.
This means that the connections from Antwerp to Aberdeen, Birmingham, Cologne-Bonn, Maribor, Munich and Rostock will be stopped in the coming weeks.
Planned routes from Antwerp and Ostend-Bruges to Manchester will also be postponed.
"The current aviation industry is so dynamic that it is common for destinations and flight frequencies to be constantly evaluated and adapted according to the season, the performance of existing routes and new opportunities that arise on the market," said VLM's chief executive Johan Maertens.
"The available aircraft capacity is then deployed on routes and activities that are more in demand and that are profitable."
Maertens added: "At the same time, we will also implement a fleet reduction. It is no secret that we are preparing the replacement of the Fokker 50 aircraft for some time now.
"The expected commissioning of the new aircraft is planned for the second half of 2019."
VLM said it has decided to place one aircraft with fixed crew with Belgium-based private jet rental company The Aviation Factory.
The airline was resurrected by SHS Aviation after going bankrupt in 2016. It restarted the London City Airport to Antwerp route on 30 October 2017.