Bulletin board: aviation industry news round-up
This week: Market demand boosts Air Italy; Saudia suspends Toronto flights; Cathay Pacific Group's financials; Air Canada sets passenger record and more.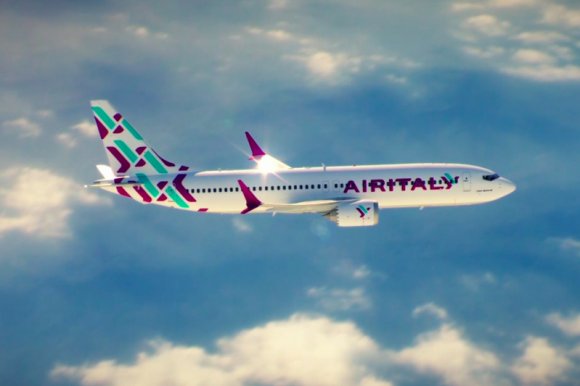 A round-up of the latest news from the aviation industry this week.
Air Italy increases long-haul frequencies
Air Italy is to increase frequencies this winter on its new long-haul network following strong market demand.
Milan - Bangkok will be inaugurated on 9 September 2018 and is being increased from four to five times per week from 28 October, while Milan - Delhi starts on 28 October and is being increased from five to six weekly.
"These expansions are a testament to our business plan and product offering, and are simply a response to the great support which we have been receiving from our customers," said chief operating officer Neil Mills.
Saudia suspends Toronto flights
Saudi Arabia's state airline has suspended its direct flights to Toronto amid the ongoing diplomatic row between the kingdom and Canada.
Saudi Arabian Airlines said in a Twitter post that it was suspending flights from 13 August. The carrier has operated services to Toronto since 2013.
The dispute between Saudi Arabia and Canada follows Canada's recent criticism of the treatment of women's rights activists.
H1 losses narrow at Cathay Pacific Group
Cathay Pacific Group has narrowed losses during the first-half of its financial year despite higher fuel prices. The company reported a HK$263 million ($33.51 million) loss for the first half of 2018, compared with a loss of HK$2.05bn for the same period a year ago.
Revenue rose 15.7 percent to HK$53.1bn, while passenger revenue increased by 10.4 percent to HK$35.5bn, helped by a 3.2 percent increase in capacity. The growth also reflected the introduction of five new routes and increased frequencies on existing routes.
Chairman John Slosar said: "Our airlines usually perform better in the second half of the year than in the first half of the year. We expect this to be the case in 2018.
"The strength of the US dollar and economic uncertainty arising from global trade concerns remain challenges. But we still expect passenger yields to continue to improve and the cargo business to remain strong."
Air Canada sets passenger record
Air Canada welcomed more than 178,000 customers on board its aircraft on 3 August 2018, a new single-day record for Canada's flag carrier.
"We are delighted customers are choosing Air Canada in record numbers for their travel plans, where we carried more than 5.2 million customers in a record setting July," said Benjamin Smith, president, airlines and chief operating officer at Air Canada.
"To put this accomplishment into context, it is equivalent to transporting more people living in the entire city of Saguenay, QC, or in the area of Abbotsford-Mission, BC or in the whole province of Prince Edward Island -- all in one day."
IAG ups first-half profits
International Airlines Group (IAG) the parent company of British Airways, Iberia, Aer Lingus, Vueling and LEVEL, has posted net profits, before exceptional items, of €835m for the first six months of the year, up 24 percent on 2017's restated figure of €669m.
Total revenue rose by 3.1 percent to €11.2bn, while passenger revenue increased by 3.6 percent to €9.9bn.
"Unfortunately, French air traffic control strikes continued to challenge our airlines' operations causing disruption to our customers," said Willie Walsh, IAG's chief executive.
"Vueling was particularly affected and incurred an additional €20m of disruption costs in the quarter. These strikes are also having a significant negative impact on the Spanish economy and tourism."