The fastest-growing major airports in the world so far this year
Airports in China and India accounted for ten of the top 20 fastest-growing major airports in the world during the first-half of the year, highlighting the growing dominance of the countries as aviation powerhouses. Research by Routesonline has also ranked the leading airports by total passengers added during the period, with the US featuring strongly.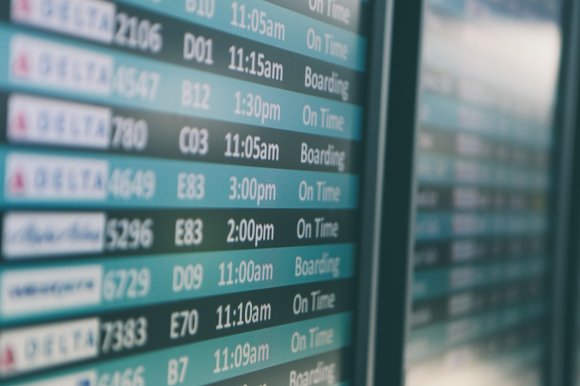 Ten of the top 20 fastest-growing major airports in the world during the first six months of 2018 are located in either China or India, a new study by Routesonline has found.
Taking the top spot is Quanzhou Jinjiang International, an airport serving the city of Quanzhou in the south-eastern Chinese province of Fujian. The airport enjoyed growth of 58.6 percent during the first-half of the year after handling in excess of 4.3 million passengers, up from 2.66 million a year ago.
Much of the growth was driven by Shenzhen Airlines and Xiamen Airlines which added a combined 475,000 available departure seats, according to OAG Schedules Analyser. New routes included Shenzhen Airlines' services to Chongqing and Zhuhai, and Xiamen Airlines' flights to Haikou and Kaohsiung.
The research ranked all airports by passenger numbers from January-June 2018, using preliminary data provided by Sabre Market Intelligence, and then by percentage annual growth when compared with the same period in 2017. Only airports with more than 2.5 million passengers during the first half of the year were included.
At number two in the list is Nanchang Changbei International, serving the capital of China's Jiangxi province. Despite the airport suffering a partial roof collapse in March following strong winds, passenger numbers increased by 57.7 percent to 7.08 million.
Nanchang's largest carrier by capacity is China Eastern Airlines, while Shenzhen Airlines, Hainan Airlines and Jiangxi Air each have a large presence at the airport. Beijing, Haikou and Shenzhen are its top three largest markets by available seats.
Completing the top three is Tehran Imam Khomeini International, the primary international airport of the Iranian capital city. The airport, which recently completed eight development projects, grew passenger numbers by 48.6 percent to 3.93 million, helped by Ata Airlines upping frequencies to Istanbul Ataturk.
Overall, six airports in China feature in the top 20 - Yantai (7th), Hefei (12th), Shijiazhuang (18th) and Fuzhou (19th) in addition to Quanzhou and Nanchang - while four are in India. The Indian airports are Bangalore (8th), Jaipur (10th), Lucknow (11th) and Hyderabad (20th).
Sevilla International (6th) is the highest-placed airport in Europe in the top 20 alongside fellow Spanish airports Tenerife North (9th) and Valencia (13th), with route and frequency increases by low-cost carrier Ryanair a common theme for each. Ethiopian Airlines' growth fuelled a 25.8 percent passenger increase at Addis Ababa (15th), making it Africa's sole entrant.
Top ten fastest-growing major airports during H1 2018:
Although no airports in the Americas were among the top 20 ranked by percentage growth, research by Routesonline has found that nine airports in the US featured in the list of airports which added the largest number of passengers during the first-half of 2018, compared to the same period in 2017.
Tokyo's Haneda International added more than 4.3 million passengers from January to June, compared with a year ago, putting it at number one in the table. Sabre Market Intelligence preliminary figures show it welcomed 43,288,558 passengers during the first six months of 2018.
At number is Bangalore after adding 4.18 million passengers, while Jakarta's Soekarno–Hatta is third following a 3.9 million increase.
Chicago O'Hare is in fourth place with growth of 3.5 million passengers, the highest-placed of nine US airports in the top 20. Also featuring is Dallas Fort Worth (7th), Los Angeles International (8th), Seattle-Tacoma (13th), Newark Liberty (14th), Denver (16th), San Francisco (18th), Boston Logan (19th) and Orlando International (20th).
Top ten airports by actual passenger growth during H1 2018:
---
The data
Top 20 major airports in the world by percentage passenger growth during H1 2018 vs H1 2017 (airports +2.5 million pax):
Top 20 major airports in the world by actual passenger growth during H1 2018 vs H1 2017 (airports +2.5 million pax):