Norwegian cleared to enter Brazilian market
Norwegian has moved a step closer to launching flights to Brazil as it continues its South American push.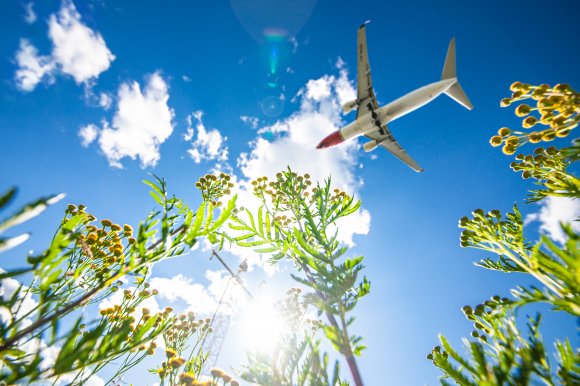 Scandinavian low-cost carrier Norwegian is seeking to muscle in on the UK-Brazil market, currently the sole domain of oneworld alliance partners British Airways and LATAM Airlines Group.
The airline has secured approval from Brazilian civil aviation agency ANAC to operate flights between Europe and Brazil "as a regular international air passenger service, cargo and mail order company".
ANAC has also given the green light for two other low-cost airlines - Avianca subsidiary Avian and Argentina's Flybondi - to operate to Brazil. Avian is interested in starting operations in September with non-scheduled flights.
The approvals come less than two years since ANAC's Resolution No. 400/2016 was published, which eliminated regulation on baggage allowance and effectively paved the way for budget operators to enter the market.
Although Norwegian's application is for Europe-Brazil, it is understood the carrier is keen to start services from the UK in 2019, likely to be from London Gatwick to Rio de Janeiro or Sao Paulo.
It follows its entry into the South American market earlier this year with a 14-hour, non-stop flight to Buenos Aires Ezeiza International from London Gatwick, in competition with British Airways' route from London Heathrow.
According to OAG Schedules Analyser, Norwegian offered 11,920 seats between the UK and Argentina in June 2018, compared with 16,500 by British Airways. However, in December 2018, Norwegian plans to expand the EZE-LGW service from a four to seven-weekly.
UK-Argentina monthly two-way capacity by airline:
Norwegian reported a new passenger record in July 2018 as it carried almost 3.8 million passengers in a single month. The total number of passengers increased by 13 percent compared to the same month previous year. The load factor was 93 percent.
"We are very pleased that an increasing number of passengers in Europe, USA, South America, the Middle East and Asia choose Norwegian for their travels," said chief executive Bjørn Kjos.
"It is also satisfactory that even with a strong capacity growth our load factor is high. Our capacity growth is still high, but it is not increasing as rapidly as in previous months, which is in line with our strategy.
"We have been through a long period of strong growth and going forward we will reap what we have sown for the benefit of our customers, staff and shareholders."
Image credit: Norwegian