China Southern ramps up flights between World Routes hosts
China Southern adds Adelaide flights as capacity between China and Australia continues its upward trajectory.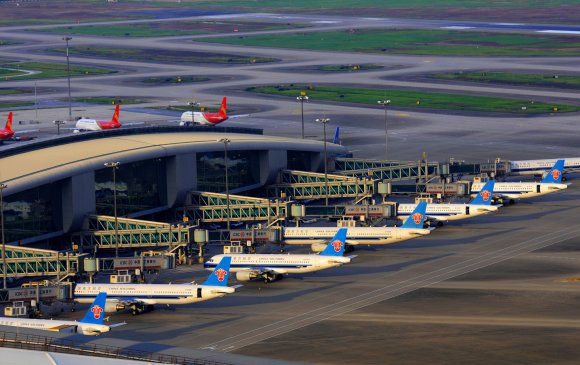 Capacity between China and Australia is on course for double-digit growth this year, with the total number of available seats set to top the 4.6 million mark.
The figure is even more impressive when considering the total was less than one million at 950,153 just a decade ago, according to figures from OAG Schedules Analyser.
China Southern Airlines is the latest carrier to add additional capacity, with additional frequencies between Guangzhou and Adelaide - the host cities for World Routes 2018 and 2019 respectively.
As reported by Airlineroute, the carrier currently operates three flights per week in and out of Adelaide but this will increase to between five and seven flights per week during peak periods from 28 October 2018.
From 25 February 2019, China Southern will also maintain five flights per week on an ongoing basis.
"This is a great gain in capacity and shows big confidence in Adelaide," said David Ridgway, South Australian minister for trade, tourism and investment.
"We know that the Chinese market plays a crucial role in our visitor economy, and the additional flights are welcome news for our hotels, retailers, restaurants and tour operators."
---

China Southern CEO at World Routes
Hear from Tan Wan Geng, the president and CEO of China Southern, at World Routes 2018 in Guangzhou.
View the full Conference Programme
---
In 2017, South Australia welcomed a record 60,000 Chinese visitors who spent $389m in the state.
South Australian Tourism Commission chief executive Rodney Harrex added: "We know that South Australia has what Chinese visitors want in an Australian holiday – nature and wildlife experiences, impressive food and wine experiences and self-drive experiences.
"And the message is getting out; Chinese visitors to South Australia have grown rapidly, with the market now the state's second largest inbound market.
Recent statistics from Tourism Research Australia show that the region's visitor economy is now worth $6.7bn. International expenditure hit a new record of $1.2 billion, up 10 percent, welcoming 475,000 international visits, up 9 percent
Expenditure, visits and nights all outperformed the national averages while international nights in South Australia were up 4 percent, reaching a record high of 11.1 million.
"The South Australian Tourism Commission has invested strategically in marketing in China, with key initiatives like bringing on Huang Xiaoming as a South Australia ambassador as well as strong digital campaigns, which have helped tremendously with growing South Australia's reputation," added Harrex.
"Increased China Southern Airlines flights to Adelaide is a big step towards attracting visitors to Adelaide and South Australia."
China-Australia two way capacity: