American makes cuts to Asia service but plots European expansion
American Airlines is reducing its services to Asia - including the removal of Chicago-Shanghai - but the carrier plans to expand its European network next summer with three new destinations.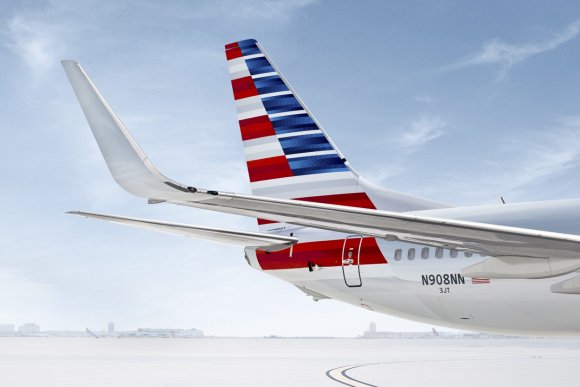 American Airlines is pulling its service between Chicago O'Hare and Shanghai Pudong from late October, but will seek a dormancy waiver from the US Department of Transportation to permit a return to the market "once conditions improve".
The decision to close the route comes three months after the US airline announced it would end its Chicago O'Hare-Beijing Capital service because of overcapacity in the market.
The last ORD–PVG westbound flight will be on 26 October 2018 and the last eastbound flight will be on 27 October.
American said passengers holding reservations after these dates would be accommodated on other flights and can continue to reach PVG directly through its hubs at DFW and LAX and from ORD via NRT in conjunction with its partner Japan Airlines (JAL).
"We remain strongly committed to Asia and will continue to serve the region through our hubs in Dallas/Fort Worth and Los Angeles," said Vasu Raja, vice president of network and schedule planning.
"Our Chicago–Shanghai service is unprofitable and simply not sustainable in this high fuel cost environment and when we have opportunities to be successful in other markets."
ORD-PVG available capacity by airline (Sept 2017 - Aug 2018):
American will also reduce its Chicago-Tokyo Narita service from daily to three days per week starting 18 December. However, together with JAL there will continue to be non-stop service from ORD to NRT ten times per week.
During the peak summer season between June and August, JAL will also increase its service on the route so that combined, the carriers offer twice-daily service that captures peak demand out of Tokyo.
American is also making changes to its European network from summer 2019. Among the routes, three new destinations are being added with flights to Berlin-Tegel, Guglielmo Marconi Airport and Dubrovnik.
The planned 2019 European additions:
| | | | |
| --- | --- | --- | --- |
| Route | Aircraft | Season | Frequency |
| CLT–MUC* | A330-200 | Begins 31 March | Daily |
| DFW–DUB* | 787-9 | 6 June – 28 Sept | Daily |
| DFW–MUC* | 787-8 | 6 June – 26 Oct | Daily |
| ORD–ATH* | 787-8 | 3 May – 28 Sept | Daily |
| PHL–EDI* | 757 | 2 April – 26 Oct | Daily |
| PHL–TXL* | 767 | 7 June – 28 Sept | Four times weekly |
| PHL–BLQ* | 767 | 6 June – 28 Sept | Four times weekly |
| PHL–DBV* | 767 | 7 June – 27 Sept | Three times weekly |
| PHX–LHR | 777-200 | 31 March – 26 Oct | Daily |
*subject to government approval
However, the carrier is ending its seasonal services from PHL to Glasgow and Frankfurt, and its year-round to Munich. Also being cut is JFK to Dublin, Edinburgh and Port-au-Prince, and the seasonal Chicago to Manchester. Dallas/Fort Worth to Puebla; Los Angeles to Toronto; and Fort Lauderdale–Hollywood to Port-au-Prince will also end.
"By providing the only non-stop service from North America to Bologna and Dubrovnik and adding Berlin to our international footprint, American is making it easier to see the world," said Raja
"Through our Atlantic joint business, we have seen increased interest to these markets from the US, and adjusting our network to introduce these destinations will provide more choices for customers on both sides of the Atlantic."
This summer, American launched seasonal service from PHL to Budapest Ferenc Liszt International in Hungary and Vaclav Havel Airport Prague in the Czech Republic, as well as from ORD to Venice Marco Polo in Italy and from Dallas Fort Worth to Keflavik International in Iceland, all of which will operate through the end of October and return in 2019.
American will also add a new non-stop flight from Sky Harbor International in Phoenix to London Heathrow, complementing existing service from PHX provided by Atlantic joint business partner British Airways.
With the addition of American's PHX–LHR service, American and British Airways together will operate more than 70 flights per day to London from North America.
"We are in the business of making the world more accessible, and with the success of Budapest and Prague, as well as the new flights we're announcing today, we continue to make the world a little bit smaller for our customers," said Raja.
"We are pleased to work with our partners at British Airways to design a schedule that complements the full joint business."
Atlantic joint business partner Finnair has also announced new service between Helsinki and Los Angeles International, which will begin 31 March 2019.
On American's planned service between Dublin and Dallas Fort Worth, Dublin Airport managing director Vincent Harrison said the route would further grow tourism and trade between Ireland and the US.
Meanwhile, Hawaiian Airlines is suspending its three-weekly non-stop service between Honolulu and Beijing Capital in October. The airline, which started the service in April 2014, will re-deploy its 278-seat Airbus A330-200 aircraft elsewhere in its network.
"These decisions are never easy and this one is especially difficult because we believe in China's future as a robust market for the Hawaiian vacation experience and we will continue to market one-stop options to Honolulu from cities throughout China on our airline partners,'' said Peter Ingram, Hawaiian's president and chief executive.
"We have enjoyed sharing our Hawaiian hospitality with thousands of our Chinese guests, and will continue to invest in raising awareness of the beauty and grace of the Hawaiian Islands with a determination to return to China with non-stop service.
"In the meantime, we will re-deploy our aircraft to pursue other opportunities consistent with Hawaiian's expansion plans."