Icelandair faces competition concerns as CEO departs
Fierce competition from low-cost carriers means Icelandair is under increasing pressure to protect its place in the market.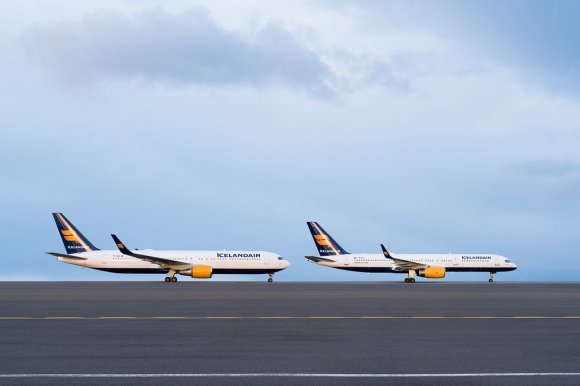 Icelandair's president and chief executive Björgólfur Jóhannsson admitted in July that competition in the carrier's markets has "rarely been as fierce as it is now".
"Everything has been under review," he explained, "including the company's structure, strategy, route network, fleet composition, fare categories and sectors."
The warning came as Iceland's oldest airline posted a loss of $25.7m for the second quarter of 2018, compared with a profit of $9.9m for the same period a year ago. This was despite income rising by 9 percent to $398.9m.
Less than a month later and Jóhannsson has resigned, with Icelandair outlining that its full-year results would be worse than predicted. Passenger revenues are expected to be up to $80m lower than previously expected.
"There are primarily two reasons for the lowered revenue forecast," said Jóhannsson, who will be replaced as president and chief executive on an interim basis by chief financial officer Bogi Nils Bogason.
"Firstly, we still expected rising average fares during the final months of the years, in the updated EBITDA forecast published on 8 July, due to cost increases of airlines. Now, we expect the rising of average fares to occur later, that is not until in 2019.
"Secondly, the structural changes at the company's sales and marketing department, which were made in the summer of 2017, have not been implemented well enough and changes in the company's route network have resulted in an imbalance between Europe flights and North America flights.
"Due to this, our revenue forecasts, which are among other things based on historical development, have not been providing accurate results and thus the current revenue forecast has been lowered."
Icelandair has already implemented a strategy to help revive its fortunes, which includes divesting its hotel operations, exploring a new connection bank at Reykjavik's Keflavík Airport and evaluating routes using its Boeing 737 MAX 8 aircraft.
However, Jóhannsson said it would "take some months for the positive effects of the changes to be reflected in the company's results".
While the significant rise in fuel costs over the past 12 months has undoubtedly played a part in the carrier's financial outlook, intense competition in Icelandair's key markets has been a decisive factor.
According to OAG Schedules Analyser, 30 airlines serve Keflavík Airport in 2018, compared with just ten a decade ago. The total number of departure seats has also surged from 1.2 million in 2009 to 5.1 million in 2017. This year it is on track to top 5.7 million.
Over the past five years, Icelandair's capacity share of the market from Keflavík has also shrunk from 75.9 percent in 2013 to about 45 percent this year.
The low-cost fares offered by WOW, whose strategy is to connect North America and Europe via Iceland, have been a major factor for the drop. It now has a capacity share of about 33.2 percent from Keflavík, just six years after launching.
New routes are also being opened by competitors entering the market. So far in 2018, United has launched a route to Reykjavik from Newark Liberty, while American Airlines has started operations from Dallas/Fort Worth.
In addition, the technological capabilities of aircraft such as the Airbus A321neo and Boeing 737 MAX 8 have enabled new business models to come to the fore in recent years, with the likes of Norwegian and LEVEL offering a string of long-haul low-cost transatlantic routes.
Although Icelandair is now forecasting that its earnings (EBITDA) will be in the range of $80-100m this year - down from $170-190m at the start of 2018 - Jóhannsson has maintained that its problems have been addressed.
"In my opinion, the future of Icelandair Group is bright; the company is financially strong, has excellent employees and has a good position in its markets," he said.
"I am proud of our success in recent years and grateful for having had the opportunity to work with a lot of extraordinary individuals."