Jet Airways to grow domestic network as turnaround plan kicks in
Indian carrier Jet Airways is planning to grow its domestic presence over the coming months as it seeks to revive its fortunes. Separately, the Indian government has published draft proposals to extend its UDAN regional air connectivity scheme to international routes.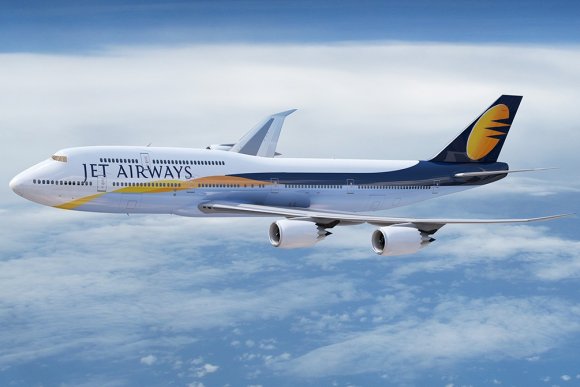 Full-service carrier Jet Airways is set to introduce 28 new flights in the coming month, enabling it to meet the rising demand for domestic and international air travel in India's emerging cities.
The airline will introduce daily flights from Indore, connecting the largest city in Madhya Pradesh to Jodhpur as well as to Vadodara. It is also set to commence flight operations between Chandigarh and Lucknow, Ahmedabad and Jodhpur as well as Vadodara and Jaipur.
Jet Airways will be the only airline in the country operating these routes which will improve connectivity between north India and central as well as western India.
The airline is also introducing additional frequencies on key existing routes, expanding non-stop capacity between Mumbai – Guwahati and Delhi – Bagdogra and providing additional one-stop connectivity on the Mumbai – Bagdogra and New Delhi – Guwahati routes.
Among other network enhancements, Jet Airways will launch non-stop flights connecting Bengaluru with Lucknow, Indore with Kolkata, Kolkata with Chandigarh, Coimbatore with Hyderabad, Visakhapatnam with Mumbai and Delhi.
The new schedule focuses on Indore, connecting the city to 14 destinations across the airline's domestic network. It will be the only carrier providing non-stop connectivity from Indore to Ahmedabad, Jaipur, Vadodara, Jodhpur, Allahabad, Chandigarh, Lucknow, Nagpur and Pune.
The planned new routes follow the publication of Jet Airways' second quarter financial results.
After delaying the announcement of its results for almost three weeks, the airline reported a net loss of INR 1,326 crores ($187.4m) for the three months to 30 June 2018, compared to a net profit of INR 58 crore during the first quarter of the year.
This was despite total revenue growing 5.2 percent to INR 6,257 crores ($884.4) during the second quarter.
Its board has now approved a "comprehensive cost reduction programme" and balance sheet restructuring as it seeks to revive its fortunes.
During the quarter, Jet Airways inducted its first Boeing 737MAX aircraft into its fleet with another ten expected during the year. The Indian carrier hopes the 737MAX will enhance its operational reliability and also reduce its sub-fleet complexity while reducing costs.
Vinay Dube, chief executive of Jet Airways said: "The rise in the price of Brent fuel, a depreciating rupee and a resulting mismatch between high fuel prices and low fares have adversely impacted the Indian aviation industry, including Jet Airways.
"We are implementing a host of measures to reduce costs and grow revenue, while retaining our focus on our guests.
"I am confident that the various transformation initiatives identified and under implementation by the company will help in addressing the challenges faced by us. In fact, several such transformation initiatives have already started to deliver positive results."
Speaking to analysts, Amit Agarwal, the airline's deputy chief executive and chief financial officer, said during the second quarter Jet Airways tapped into liquidity of more than $300m to fund operations and ensure it meets its debt repayment obligations.
Separately, the Indian government has published draft proposals to extend the UDAN scheme - its affordable air travel programme - to international routes as well as domestic.
"The objective of the UDAN (International) scheme is to enhance international air connectivity between Indian states and select international destinations through the provision of financial support to airlines," aviation minister Suresh Prabhu wrote on Twitter. "It is the next step after the positive domestic impact of UDAN."
The scheme envisages providing monetary support, in the form of a subsidy per seat, for the unsold seats from the number of seats as bid by the airline to make operations viable.