Aviation's role in boosting Silk Road connectivity
China is setting out its stall for a $900bn investment programme to nurture new trade links between East and West. Routes News looks at the opportunities for air transport providers.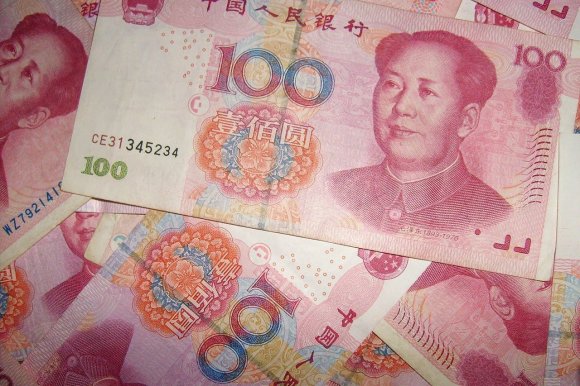 Distilling complex economic strategies into straightforward, digestible terms is never an easy task, and China's Belt and Road Initiative (BRI) is no exception.
Originally launched in 2013 as the One Belt One Road Initiative, Beijing renamed its pet project two years ago following confusion about the use of the singular word "one". In fact, the BRI encompasses an array of land and maritime trade routes that collectively bind together the economies of Europe, Asia and Africa.
Many of the BRI's land corridors overlap with the ancient Silk Road networks that allowed traders to move their goods from East to West for more than a thousand years. But there are new pathways too – in regions once skirted by the cart-pulling camels and horses – and now there is even a "Digital Belt and Road" that focuses on e-commerce and scientific cooperation.
Put simply, the BRI means whatever the administration of Chinese President Xi Jinping wants it to mean – and its definition and scope change year by year.
The strategy's long-term goals, however, are much more clear-cut: by earmarking up to $900bn for overseas infrastructure and investment, Beijing is trying to secure its future as the world's most important trade partner and a unique kingmaker in geopolitical relations. This both enthrals governments who are benefiting from the spending spree and unnerves those that are not.
And while most BRI funding is devoted to land-based projects – the network of highways running across Pakistan to Gwadar Port, for example, or the web of pipelines sucking up gas from central Asia – the developmental splurge creates opportunities for air transport providers as well.
"In some ways, it's sort of an antithesis to aviation, [because flying] goes across all borders, all mountain ranges," notes Thomas Hallam, CEO of Somon Air, an airline based in the central Asian republic of Tajikistan.
"But it all builds infrastructure, it builds economies. And then suddenly those people who don't want to be stuck on that road – but who are there because of that road – they disperse on to travel to other destinations. So I see it as important to growing the Tajik economy [and] allowing us to have a better economic base."
Beijing understands only too well the supporting role that aviation needs to play in boosting Silk Road connectivity. But with Chinese funds being prioritised for railway, highway, maritime and energy services – core infrastructure at the heart of the BRI – secondary spending on airports and airlines is largely left to partner states.
Projects in the pipeline
A June 2018 report by CAPA highlighted a slew of such airport projects gathering steam in central and west Asia. Kazakhstan leads the way in the former Soviet bloc, with at least six gateways undergoing terminal or runway work (Astana, Baikonur, Kostanay, Oral Ak Zhol, Semey and Shymkent).
Four airports are being upgraded in Kyrgyzstan (Bishkek, Batken, Isfana and Jalal-Abad), and two in Uzbekistan (Tashkent and Nukus). In Tajikistan, a new freight terminal is being built in Dushanbe and, according to Hallam, efforts are under way to lift Qurghonteppa to international standards.
Turkey's location at the crossroads of Asia and Europe makes it another candidate for BRI-related aviation growth, particularly as slots become available following this year's opening of the Istanbul New Airport. Among the above projects, only those in Kyrgyzstan appear to have direct funding from Beijing, but Chinese investments are popping up elsewhere in the sector.
In March, for example, just 375km north-west of Istanbul, China's HNA Group won a 35-year concession to operate Bulgaria's Plovdiv Airport. However, the status of the agreement is now unclear, with some reports suggesting that HNA is doubling its planned investment, while others claim the deal has collapsed.
Two years ago, in nearby Albania, state-owned China Everbright Group became the sole owner of Tirana Airport's operator. Investment in Georgia Another Chinese firm, Hualing Group, is behind Georgia's MyWay Airlines, a startup that launched operations this year and plans to turn Tbilisi into a sixth-freedom hub connecting cities in Asia and Europe.
"Hualing are pretty much the number one investor now in Georgia," says Igor Aptsiauri, MyWay's commercial director. "This is not something they decided overnight. They were here a lot of times studying the market, the situation, the potential growth. And we are very happy that finally they decided to enter in this direction."
Blair Pollock, CEO of Qazaq Air, an airline that launched operations in Kazakhstan in 2015, adds: "The Belt and Road Initiative clearly provides many new transport and business opportunities between the West and the East – and for those along the way.
"None more so than for Kazakhstan, which is slap bang in the middle of it all. As a regional airline feeding passengers into its hubs of Astana, Atyrau and Almaty, [Qazaq Air] expects to see growth in regional traffic as a result, and from western China in particular."
The three-year-old carrier is planning to grow its fleet of Bombardier Dash 8 Q400s from three to five units next year, paving the way for overseas expansion of its domestically focused network. Its interest in China specifically was underlined in June, when Pollock signed a memorandum with China Express Airlines to explore "the exchange of cross-border passenger traffic and the possibility of direct financial investment".
Other Kazakh airlines are also now looking east for BRI-related partnerships. Air Astana, the country's flag carrier, recently signed a codeshare agreement with Hong Kong's Cathay Pacific, explicitly linking the deal to Kazakhstan's "integral role" in the BRI.
It comes as Air Astana has changed its strategy over the past few years, ditching a longstanding aversion to sixth-freedom traffic by growing its China-Europe transfer flows.