India vows to spend $60bn on airport infrastructure and help airlines
India plans to spend $60bn over the next 15 years to expand its airport infrastructure as growth forecasts indicate a trebling of passenger demand by 2037. The country's government is also working on a relief package for struggling carriers.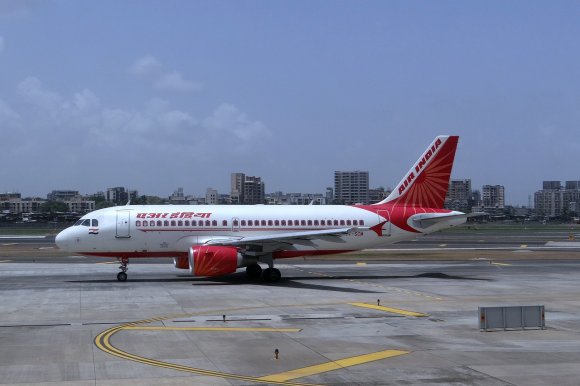 India's civil aviation minister Suresh Prabhu has vowed that 100 new airports will be built in the country over the next ten to 15 years at a cost of $60bn.
"The aviation sector has the potential to contribute significantly to the contribution of not just India's economic growth, but also the world at large," said Prabhu.
"One hundred new airports are being planned to be built in India over the next ten-15 years with an investment of $60bn. We are also working on the cargo policy which will provide a boost to the nation's logistics capacity."
His comments come as a report by the International Air Transport Association (IATA) has called on the Indian government to maximise the potential contribution of aviation by addressing infrastructure constraints and end policies which impose "excessive costs" on airlines.
IATA's growth forecasts for India indicate a trebling of passenger demand by 2037 when some 500 million people are expected to fly to, from or within India.
However, the country's carriers are suffering a "double-whammy" of steeply rising fuel costs and the decline in the value of the Indian rupee. The rise in fuel costs is particularly acute for Indian carriers for which fuel makes up 34 percent of operating costs, well above the global average of 24 percent.
Many carriers have reported losses during the quarter to June 2018, including Spicejet and Jet Airways, while Indigo's profit fell 97 percent. Air India has a debt pile of about $8.5bn.
"While it is easy to find Indian passengers who want to fly, it's very difficult for airlines to make money in this market," said Alexandre de Juniac, IATA's director general and chief executive.
"India's social and economic development needs airlines to be able to profitably accommodate growing demand. We must address infrastructure constraints that limit growth and government policies that deviate from global standards and drive up the cost of connectivity."
IATA's report called on India's government to develop a "comprehensive and strategic masterplan" for the country's airports; remove all obstacles to open Navi Mumbai Airport "as quickly as possible"; modernise airport processes; and use military airspace to expand airspace capacity.
It also encouraged the government to look at ways to improve India's competitiveness by aligning with global standards and reducing "excessive" state-imposed costs.
In response, India's Ministry of Civil Aviation announced the plans for 100 new airports and said it was working to provide support to struggling carriers affected by rising costs and the falling rupee.
News agency ANI reported that national carrier Air India will get Rs. 2,100 crore ($269m) from the government in the form of guaranteed borrowing.