Interview: Washington targets domestic growth and routes to Asia
Routes to China and India are top targets for Metropolitan Washington Airports Authority, Yil Surehan tells Routesonline, as well as the ongoing domestic expansion of United.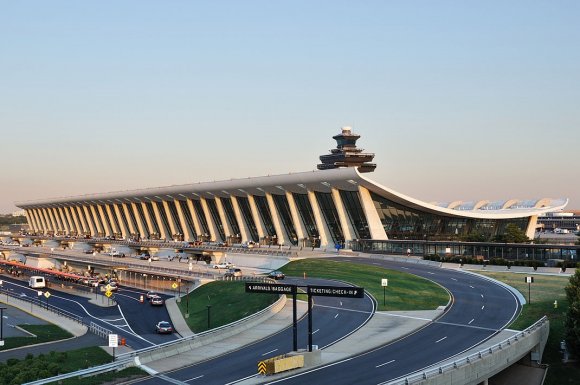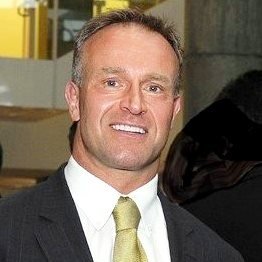 Yil Surehan, vice president for airline business development at Metropolitan Washington Airports Authority, speaks to Routesonline about the growth of the two airports it operates - Ronald Reagan Washington National and Washington Dulles International.
2017 was a record year for passenger numbers at Dulles International and Reagan National airports. How are the airports performing so far this year?
From January through June 2018, passenger traffic increased 4 percent year-over-year at Dulles International (IAD) and decreased 2 percent at Reagan National (DCA), due primarily to winter weather impacts. However, for July through December 2018, scheduled available seats are up 6 percent year-over-year at IAD and up 1 percent year to year at DCA.
Available departure seats from IAD by month (2014-18):
What have been your best-performing routes from IAD and DCA?
With over 135 non-stop destinations served from IAD and another 95 nonstop destinations served from DCA, it's difficult to list all of our best-performing markets without leaving a few out. At IAD, we are seeing growth in all major sectors, including North America, transatlantic, transpacific and Latin America. Since DCA is slot-constrained, we see passenger traffic remaining stable to slightly positive moving forward.
United has grown frequencies and routes from its IAD hub so far in 2018. Why is the airport such an attractive proposition for the airline? How much potential is there for further capacity growth?
Washington Dulles is attractive to United for many reasons - mainly cost, geography, economic strength and available facilities. Our average Cost Per Enplanement (CPE) has declined by 36 percent over the past five years, making it a much more cost-effective hub for United.
Geographically, IAD is ideally located to facilitate north-south domestic connecting traffic, as well as to flow connections to the west and to Europe. The rapidly-growing National Capital Region is ranked sixth in population, fifth in GDP and first in household income in the US, so there is strong demand from the local O&D market as well.
United can grow its IAD hub by adding flights to off-peak connecting banks to accommodate additional connecting and local traffic without the need for additional facilities. In addition, IAD is the only large hub airport in the Northeastern US to offer triple simultaneous IFR arrivals, making it a dependable connecting airport.
Internationally, IAD has this year added Edinburgh, San Salvador, London Stansted and Hong Kong, with services to Brussels and Tel Aviv announced for next year. How significant are these additions to your network? Are there any specific destinations you are now targeting?
We are working with United and our 37 other airline partners to add service to new destinations and additional service to existing destinations – internationally, but also domestically. Now that we have non-stop service to Israel (United's Tel Aviv route starts in May 2019), our top targets for new international service are in China and India.
In addition, the size and strength of the local Washington, DC, market will enable international low-cost carriers to thrive, creating a new base of price-sensitive customers traveling to large cities in Europe and Latin America.
Metropolitan Washington Airports Authority has been working to lower cost per enplaned passenger in recent years. What progress has been made?
Through strict cost controls, increased non-aeronautical revenues and increased passenger traffic, we have been able to reduce the average Cost Per Enplanement (CPE) at Dulles International by 36 percent over the past five years; it is now less than $17.
Going forward, as we work with our airline partners to increase enplanements at IAD, we believe that we can cause the average CPE to decline even further. This reduced cost, combined with high yields driven by the region's strong economy, helps ensure that airlines are successful at IAD.
Can you tell us about the aims of Project Journey at Reagan National Airport and what developments there have been since its launch?
Reagan National Airport is transforming the passenger experience through Project Journey by constructing new facilities to enhance the safety, security and comfort of airport travelers. Record annual passenger counts, approaching 24 million, are well in excess of the airport's original design capacity.
To meet this greater demand, a new 14-gate concourse will replace the existing American Airlines hardstand regional operation at Gate 35X. Additionally, two new 50,000 sq ft security checkpoints will expand screening capacity and create a seamless, free-flowing environment in a terminal that is currently divided into three separate post-security piers. Both projects are estimated to open in 2021.
Image credit: Joe Ravi