Birmingham eyes better European hub connectivity and long-haul routes
Increasing connectivity to European hubs, as well as growing its long-haul network, are key targets for Birmingham Airport. Acting aviation director Tom Screen outlines the UK airport's future network development ambitions and main message it will take to World Routes 2018 in Guangzhou.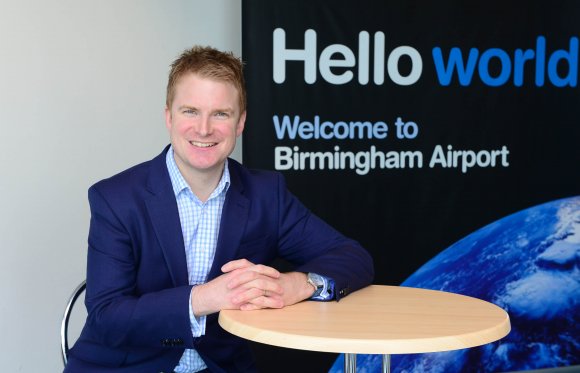 Almost 13 million passengers passed through Birmingham Airport's terminal building last year, marking the busiest 12 months in its 78-year history.
The figure was an impressive 11.5 percent year-on-year rise and came despite the failure of long-established leisure airline Monarch, which was the airport's third largest carrier with ten aircraft based there.
The expansion of low-cost carrier Jet2 has been a major boon, picking up many routes previously operated by Monarch.
Although the airline only began operating from BHX in March 2017, it has grown to become the airport's third-largest during summer 2018, with a 12.7 percent share of the available departure seats.
"Jet2 has been a phenomenal success for us," says Tom Screen, Birmingham Airport's acting aviation director. "The airline initially started with a base of four aircraft but this will increase to ten by summer 2019 and 11 at peak times. The growth has been huge."
According to figures provided by OAG Schedules Analyser, Jet2's summer 2018 schedule has a total of 630,914 available departure seats from Birmingham, compared with 295,497 a year earlier. Capacity this winter will be 52 percent higher than 2017/18 at 216,497 seats.
Its summer 2019 schedule also includes routes to seven new destinations for BHX: Bergerac, Bourgas, Chania, Izmir, Kefalonia, Pula and Verona.
However, Screen says that it still has gaps in its European network following Monarch's demise, most notably to Lisbon, Nice, Gibraltar and Valencia, while Athens is a target after Aegean Airlines dropped its route to Greece's capital city.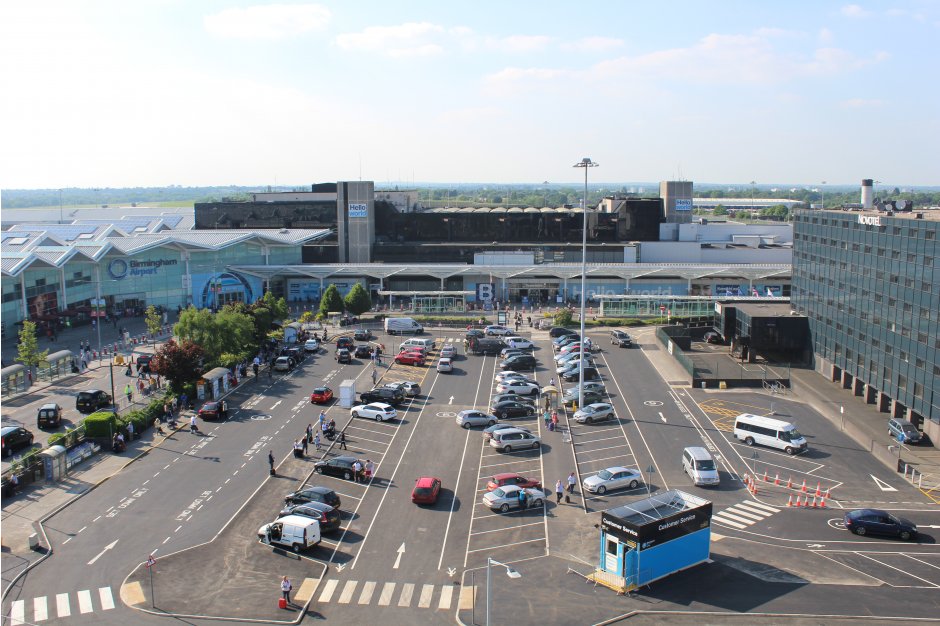 "A major aim is to increase connectivity to European hubs," Screen adds. "We have good connections to the likes of Amsterdam, Paris and Madrid, but we would like links to cities such as Helsinki and Riga, as well as more capacity to Munich. Finnair and Air Baltic are therefore target airlines for us."
Finnair in particular would offer Birmingham Airport improved connections to Asia, given that increasing Europe-Asia routes has been the backbone of the airline's strategy for a number of years.
However, BHX is looking to further develop its own direct route network to Asia, building on the non-stop services to Delhi, Amritsar and Ashgabat. The Amritsar service was launched by Air India in February 2018 and increased from twice weekly to three times a week just three months later.
"India is such a huge market and we see massive potential there," says Screen. Since Air India began services from Birmingham five years ago, it has carried more than 500,000 passengers, fuelled by strong demand from the city's large Sikh community.
Looking west and Screen admits that Primera Air's decision in June to suspend flights from Birmingham to New York and Toronto was "disappointing" - with the airline blaming the late delivery of its Airbus A321neo aircraft for the move - but he adds that demand for flights to North America remains strong.
"We'd love to get the route to New York back and that's something we're pursuing," he says.
Despite the disappointment, Screen explains that Birmingham's recent £300m infrastructure overhaul makes the airport an attractive prospect for airlines. The upgrades include an extended runway, a new air traffic control tower, a redeveloped terminal to handle wide-bodied aircraft, additional car parking, plus a doubling of self-service check-in stations and bag drop desks.
"We have a very strong message to take to airlines," Screen says. "We have made a series of significant investments and have a firm focus on enhancing the passenger experience.
"In the coming years, HS2 [the new high-speed rail line connecting Birmingham and London] will also play a central role in our conversations. It will dramatically enlarge our catchment area and contribute to our status as a connected hub for the UK."