Europe risks 'flight chaos' unless regulators start Brexit planning
Brexit will cause "significant disruption" to the European and global aviation industry unless bilateral talks between UK and European regulators are started now, an aerospace trade body has warned.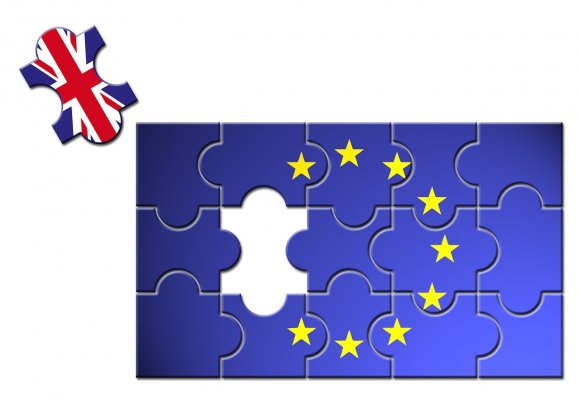 Trade body ADS has urged the European Commission to allow British and European airline regulators to begin technical planning for Brexit, otherwise there could be flight chaos once the UK exits the European Union next March.
In a letter to the Commission - its second in four months - the organisation said that discussions between the UK Civil Aviation Agency (CAA) and European Aviation Safety Agency (EASA) were essential to ensure there is "adequate preparation" for Brexit.
"ADS knows the UK Government has requested on several occasions that technical discussions between EASA and the CAA begin," the letter said. "We understand these have not been allowed to take place so far at the instruction of the European Commission."
It added: "ADS understands that detailed bilateral discussions at a technical level have already taken place between the CAA and the US, Canada, and Brazil.
"As long as the Commission blocks similar bilateral technical discussions between the CAA and EASA, it fosters uncertainty and risks legal liability, insurance and passenger safety issues for the global aviation and aerospace industry."
Currently the UK is part of EASA, which controls aerospace regulation in Europe. However, its withdrawal from the UK casts doubt over ongoing future arrangements once Britain departs the EU on 29 March 2019.
The warning from ADS came as it emerged that low-cost carrier easyJet is preparing for a no-deal Brexit amid the ongoing uncertainty.
The airline is planning to shift 1,400 UK pilot licenses to Austrian ones. As first reported by Air Transport World, a spokesperson for the airline confirmed that the new licensing process will begin from November.
"Depending on the outcome of the Brexit negotiations, UK-issued pilot licenses after the UK leaves the European Union (EU) could be no longer valid within the EU," the spokesperson said.
"That's why we have worked with the UK's Civil Aviation Authority's and Austro Control [Austrian Aviation Authority] to come up with a solution."
Pilots registered in Germany are understood to be exempt from this move. Crews based in the UK will also be unaffected.
easyJet was awarded an Air Operator's Certificate by Austro Control in July 2017 and is in the process of transferring about 130 of its UK-registered Airbus A319s and A320s to the Austrian airline, known as easyJet Europe.
Taking place from 8 - 10 April 2019, Routes Europe 2019 will provide the perfect meeting place for airlines, airports and other stakeholders to take stock of the industry following the UK's exit from the EU. The Conference Programme will also explore what the post-Brexit landscape will mean for airlines and airports alike.