China Southern plots global growth from Guangzhou and Beijing
China Southern plans to increase its fleet from 800 to 2,000 aircraft by 2035, while new routes to South America and Africa are on the agenda.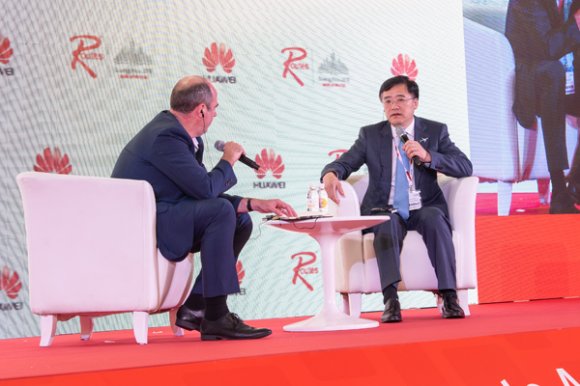 China Southern plans to increase its fleet from 800 to 2,000 aircraft by 2035, the airline's president and chief executive Tan Wan Geng has told a packed Keynote Arena at World Routes 2018 in Guangzhou.
In an open and engaging interview, the carrier's boss also revealed that he expects China Southern to be flying to South America within the next three years, while it is exploring new ways of cooperating with low-cost carriers.
Speaking to delegates in the airline's home city, Mr Tan said China's phenomenal aviation market growth is presenting a multitude of opportunities. According to IATA forecasts, the country will become the largest aviation market in the world during 2022 and will be 1.5 billion passengers per year in size by 2036.
"China's civil aviation market is increasing very fast, driven by outbound tourism. The growth rate has surpassed 20 pc over the past ten years," said Mr Tan.
"By 2020 there will be 200 million outbound tourists from China. This provides us with a lot of opportunities for development, we will expand and collaborate with our peers in international markets. We plan to have 1,000 aircraft by 2020 and by 2035 it will increase to 2,000."
---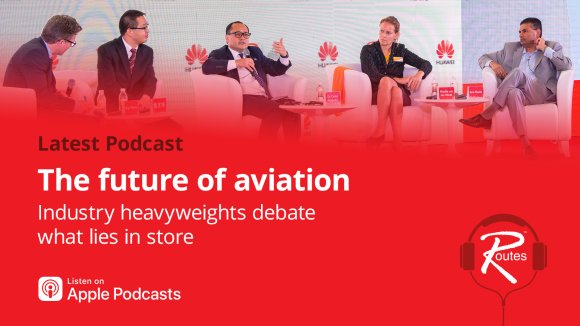 Routes Podcast: Recorded live at World Routes 2018 in Guangzhou, our latest podcast addresses how technology is changing the aviation industry and what airlines and airports must do to respond.
---
Mr Tan said the growth was not "aggressive" but at the right pace given the growth of the Chinese market. However, he said that competition, particularly on international routes, remains "severe".
"In China there are already over 50 airlines and we are faced with fierce competition with international airlines. Low-cost carriers (LCCs) are also offering competing services and fighting for market share.
"For the consumers budget airlines offer different options. Consumers can choose China Southern and also choose LCCs. There is a big market for both. Some consumers who are sensitive for cost will choose budget travellers. We don't mind that competition."
Mr Tan admitted that the advent of LCCs in China and Asia means there are now more opportunities to cooperate - and a partnership with an LCC could be on the agenda.
"In Southeast Asia there are lots of budget carriers and we have been trying to find ways of coping with this over the past few years. On price we can't compete, but we have the service. You can also connect to different destinations on China Southern, while we offer a variety of different products from low to high end.
"Can we cooperate with budget airlines? The operating model is different to us and the management is different. But I believe airlines will have to cooperate more in the future. All major airlines need partners and we are looking into the possibility of establishing more JVs. We haven't tried with LCCs yet but we are considering how to cooperate with them."
Speaking about China Southern's network strategy, Mr Tan said the airline would have routes to South America within the next three years and he expects more destinations in Africa to be opened. It is also aiming to increase frequencies from Guangzhou to major international destinations.
From September 2019, China Southern will have begun operating from a second hub in China when the new Beijing Daxing International Airport opens. Mr Tan said that the opening would enable the carrier to serve the whole Chinese market.