Social media 'critical for aviation industry to reach customers'
Invest in social media or miss out on potential customers, aviation industry told.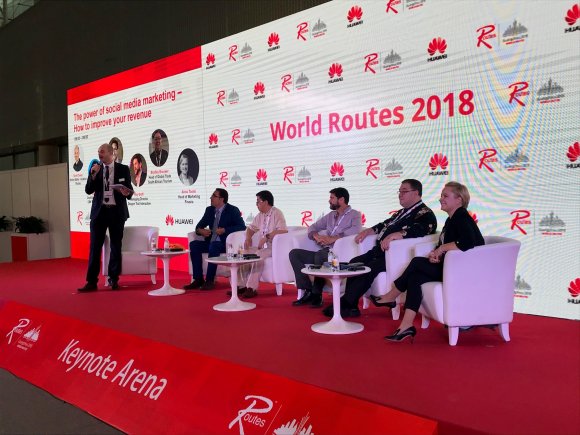 Airlines and destinations not using social media to reach an increasingly fragmented audience are at risk of being left behind, an expert panel has warned.
An a session dedicated to maximising revenue through social media, the changing nature of traveller profiles means that a 'one-size fits all' approach no longer works.
"The outbound travel market is getting younger and more fragmented; that requires a different marketing approach," explained Roy Graff, Managing Director, EMEA, Dragon Trail Interactive. "It's a lot more driven by women and millennials."
Some destinations are more successful than others, the session heard.
"As a destination we need to apply more resource to social media networks," said Bradley Brouwer, Head Global Trade, South African Tourism.
"A lot of countries are still lagging behind. The key is to use is for as many people as possible. You need to monitor your customer base to see if they got what they were expecting."
One destination currently using extensive social media marketing is Valencia, which has made it a priority.
Miguel Ángel Pérez, Brand Manager, Valencia Tourism, said the organisation has moved from WeChat and Weibo to now operating seven social media channels in China.
"It's definitely helpful for us to showcase our destination to our huge potential audience in China," he said.
Chinese travellers, which are the world's fastest growing outbound market, are especially accessible through social media marketing, said Adam Wu, Chief Executive Officer, World Travel Online.
"Customers can use dedicated QR codes for discounts in shops; WeChat is practical tool as much as a promotional tool," he said.
"No one can predict the future but we know that more people will be travelling. The president of China said that 500 million Chinese people will be travelling."