Singapore Airlines takes delivery of first A350-900 ULR for world's longest flight
Singapore Airlines has taken delivery of the first A350-900 ULR aircraft as the carrier prepares to "open a new chapter in non-stop air travel".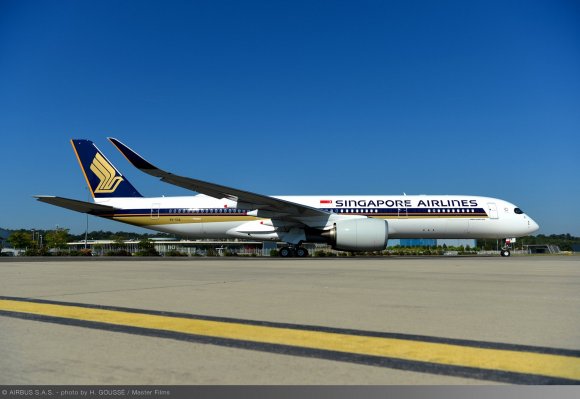 Airbus has delivered the first A350-900 Ultra Long Range (ULR) aircraft to launch customer Singapore Airlines (SIA) ahead of the airline opening the world's longest commercial flight.
The latest variant of the A350 XWB has a range of up to 9,700 nautical miles, or more than 20 hours non-stop.
SIA has ordered seven A350-900ULR aircraft, configured in a two-class layout, with 67 Business Class seats and 94 Premium Economy Class seats.
The carrier will begin operating the A350-900ULR on 11 October when it will launch non-stop services between Singapore and New York. With an average flying time of 18 hours and 45 minutes, the service will become the world's longest commercial flight.
"This is a proud moment for both Singapore Airlines and Airbus, not only because we have again strengthened our partnership, but also because we have pushed the limits with this highly advanced new aircraft to extend long-range flying to new lengths," said Singapore Airlines chief executive Goh Choon Phong.
---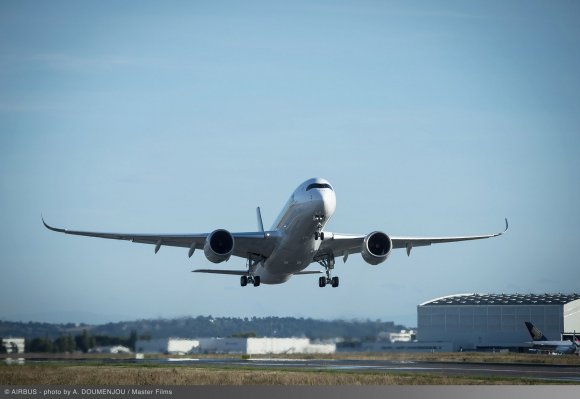 What are the longest passenger flights in the world?
As Singapore Airlines prepares to launch Singapore - New York, Routesonline looks at the top 20 longest commercial flights in the world during the third quarter of 2018.
---
"The A350-900ULR will bring more convenience and comfort to our customers and will enable us to operate ultra-long-range flights in a commercially viable manner. It will help us boost our network competitiveness and further grow the Singapore hub."
The A350-900ULR is a development of the A350-900. The main change over the standard aircraft is a modified fuel system, enabling the fuel carrying capacity to be increased by 24,000 litres to 165,000 litres.
Tom Enders, chief executive of Airbus, said: "With its unrivalled range and step-change in fuel efficiency, the A350 is uniquely placed to meet demand for new ultra long-haul services."
As at the end of August 2018, Airbus had recorded a total of 890 firm orders for the A350 XWB from 46 customers. Almost 200 A350 XWB aircraft have already been delivered and are in service with 21 airlines.
Singapore Airlines is one of the largest customers for the A350 XWB Family, having ordered a total of 67 A350-900s, including the seven ULRs.