Route rundown: KUL-CCU, CTU-CAI, BWN-NRT
This week: Malaysian carrier Malindo Air adds its eighth destination in India; Sichuan Airlines plans Africa debut; and Royal Brunei Airlines to resume Japan services after two decades.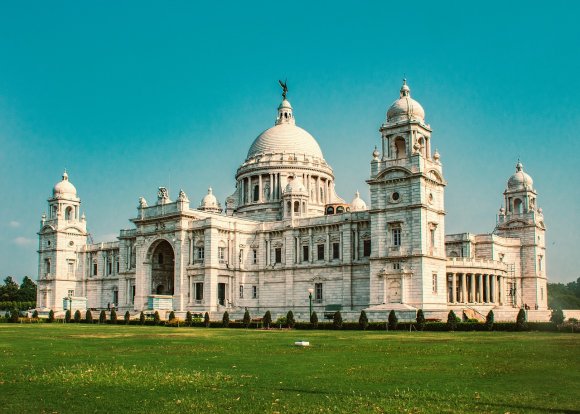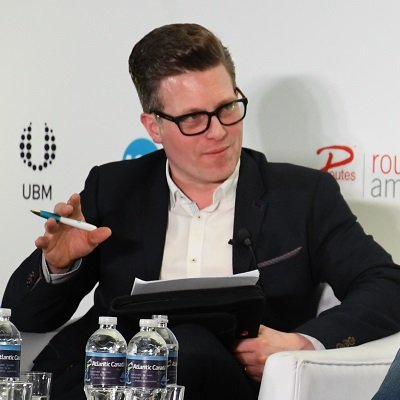 Nigel Mayes is the senior vice president, consulting & product development at ASM. Nigel has more than 15 years' experience in route development and is responsible for product development at ASM.
The sister company to Routes, ASM is the world's leading route development consultancy and has supported the creation of new air services since 1993.
---
Route 1: Kuala Lumpur – Kolkata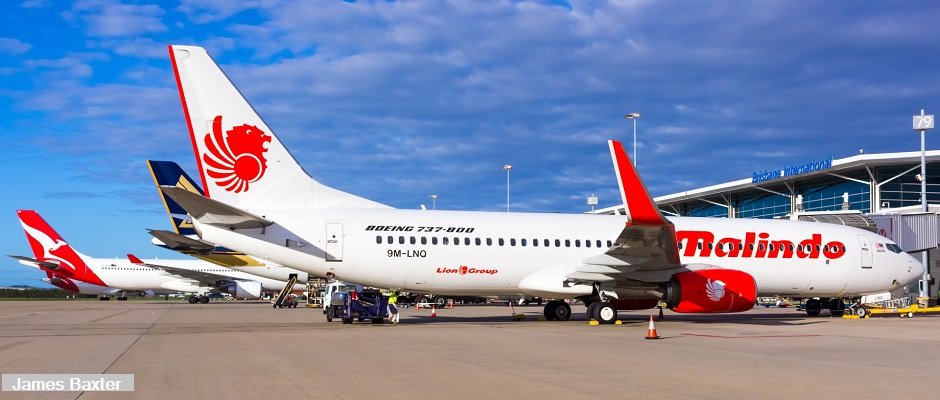 Data
Carrier

Aircraft

Boeing 737-800

Frequency

Five weekly

Start date

22

October 2018

Distance

2,642 km

O&D traffic demand (2017)

109,293

Growth % YOY

45.2%

Average one-way fare $ (2017)

$195.16
Insight
Malaysian carrier Malindo Air is introducing new services between Kuala Lumpur and Kolkata – Netaji Subhas Chandra Bose International Airport effective 22 October 2018, flying five times weekly. Kolkata will become the eighth destination in India that the airline flies to in addition to Amritsar, Bengaluru, Delhi, Kochi, Mumbai, Thiruvananthapuram and Tiruchchirappalli. KUL-CCU is currently served daily by AirAsia, while Indonesia AirAsia operated Denpasar – Kuala Lumpur – Kolkata from October 2017 to January 2018. Malindo Air will be hoping to attract business and leisure travellers, as well as connecting passengers beyond Kuala Lumpur. Of the India to Kuala Lumpur traffic during August 2018, 29 percent of passengers connected on to onward flights, with Denpasar, Singapore and Sydney the top three final destinations.
Kolkata is an interesting choice as it's the eighth largest city market from Malaysia, the following markets are all larger from Malaysia: Tiruchirapally, Chennai, Delhi, Mumbai, Kochi, Hyderabad and Bengaluru. Although Kokata will be the eighth Indian market for Malindo, there are two larger cities that are not served Chennai and Hyderabad, and the carrier also serves Amristar which is actually the tenth largest city market from Malaysia. Kolkata will be viewed as a good target given the lack of competition on the route with only a daily Air Asia service operating between Kolkata and KL.
---
Route 2: Chengdu – Cairo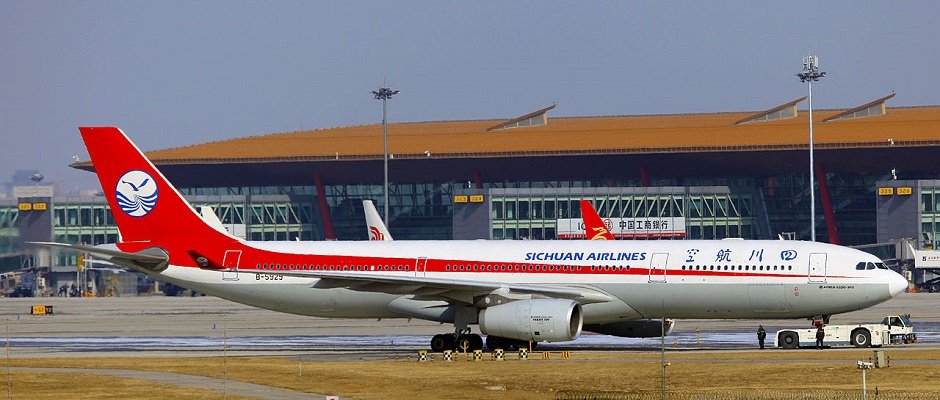 Credit: byeangel
Data
| | |
| --- | --- |
| Carrier | |
| Aircraft | Airbus A330 |
| Frequency | Two weekly |
| Start date | 23 October 2018 |
| Distance | 6,847 km |
| O&D traffic demand (2017) | 6,972 |
| Growth % YOY | 16.7% |
| Average one-way fare $ (2017) | $225.33 |
Insight
Sichuan Airlines has filed a preliminary schedule for its planned debut in Africa as it continues its international expansion. The Chengdu-based carrier intends to operate a non-stop service from its home hub to Cairo, the capital of Egypt. The inaugural flight is scheduled for 23 October 2018, with the service operating twice a week using Airbus A330 aircraft. Details of Sichuan Airlines' proposed flights to Cairo comes in the same week as the carrier began serving Tel Aviv from Chengdu, the host city for World Routes in 2016. Currently just Ethiopian Airlines and Air Mauritius operate flights to Africa from Chengdu, flying to Addis Ababa and Mauritius respectively.
Sichuan already serves 11 international markets in eight countries: St Petersburg, Moscow, Prague, Zurich, Tel Aviv, Dubai, Auckland, Sydney, Melbourne, LA and Vancouver. These are spread across Europe, North America and Oceania which is unusual as carrier normally focus on one or two regions.
However, with traffic rights difficult to come by from the CAAC, Sichuan will be targeting markets where it believes it can easily get the traffic rights with a view to blocking future competition. Cairo will no doubt be an outbound market from Chengdu and follow on from the success of the recently launched Tel Aviv service. Obviously geographically from Chengdu it is easier to serve points west of the city as traffic would have a backhaul to connect through the main hubs of Beijing, Shanghai and Guangzhou.
---
Route 3: Bandar Seri Begawan – Tokyo Narita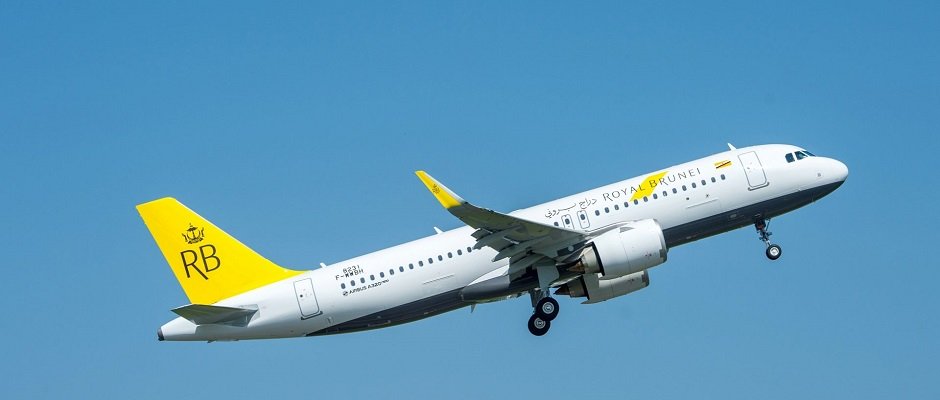 Image: byeangel
Data
Carrier
Aircraft
Airbus

A320

Frequency
Three weekly
Start date
15 March 2019
Distance
4,335 km
O&D traffic demand (2017)
3,640
Growth % YOY
28.2%
Average one-way fare $ (2017)
$448.57
Insight
Flag carrier Royal Brunei Airlines is to resume services to Japan from next year after an absence of more than two decades. From 15 March 2019, the airline intends to operate Bandar Seri Begawan – Tokyo Narita non-stop using Airbus A320 aircraft. The three-weekly service is subject to slot and government approvals which are being pursued. As reported by Airlineroute, Royal Brunei Airlines last served Japan on scheduled basis with Bandar Seri Begawan – Osaka Kansai service between November 1994 and November 1998. The new route follows the introduction of its non-stop flight to London from Brunei which is scheduled to begin at the end of October, as well as services to Nanning, Hangzhou and Taipei.
Surprisingly there is no Japan services to BWN, and only one service with Malaysia Airlines between Japan and Kota Kinabalu (BKI), looking at the northern part of Borneo including East Malaysia and Brunei. However, there are a number of services to this area of Borneo area from South Korea, Royal Brunei operate twice daily between ICN and BWN and there are four carriers serving South Korea to Kota Kinabalu, Air Seoul, Eastar Jet, Jeju and Jin Air.
On the ICN – BWN service, the majority of the traffic is local (95 percent), given the reduction of services to Australia and New Zealand over the years the opportunity for connecting traffic has reduced. Network-wide Royal Brunei currently only has 44 percent of passengers travelling locally and 46 percent connecting beyond BWN; 15 years prior the proportion of connecting traffic was still 46 percent, although the flows of traffic will have changed slightly.
Source: Sabre Market Intelligence
---