Why Primera Air paid the ultimate price
Primera Air attempted to ride the low-cost transatlantic wave but was dragged under amid fierce competition, aircraft delays and spiralling costs. Routesonline offers exclusive analysis on the reasons behind the demise of the budget leisure carrier.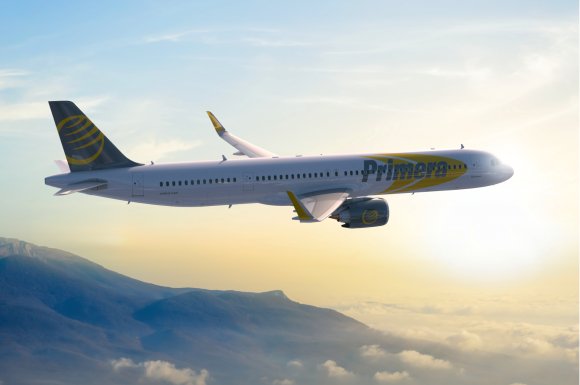 Primera Air can trace its roots back to 2004 when it was founded as an in-house charter carrier, but it wasn't until last year that the airline really began to catch the eye.
In summer 2017, the Latvia-based carrier unveiled a bold expansion plan that would see it move into the low-cost long-haul market, offering flights from London Stansted, Birmingham and Paris Charles de Gaulle airports to New York and Toronto.
At the time it vowed to "make a quick and firm move to become an indispensable name in the transatlantic flight market", replicating the model pioneered by Scandinavian rival Norwegian.
It hoped to add eight Airbus A321neos to its fleet in 2018, followed by ten Boeing 737 MAX 9s in 2019, and eight MAX 9s plus two A321LRs in 2020.
But after announcing a record year in 2017 - when it carried more than one million passengers predominantly on short-haul flights from Danish airports to Spanish sun destinations - storm clouds began to gather.
In late January this year, Primera cancelled its proposed Birmingham - Boston route because of "changing passenger flow trends", while planned services to New York from the UK airport were scaled back from daily to four a week.
Its first transatlantic flight from London Stansted to Newark Liberty took off in April, but the launch was marred by the late delivery of its own A321neo aircraft. The airline instead used a wet-leased Boeing 757 from US charter carrier National Airlines.
Although its first A321neo was delivered later that month, in May Primera suspended flights from Birmingham to New York and Toronto for summer 2018 because of "severe" delivery delays to additional jets.
Its maiden flight from London Stansted to Toronto was then cancelled, while the frequencies of proposed services to Toronto and Washington Dulles from Stansted in winter 2018/19 were scaled back.
And the bad news for passengers kept on coming.
In August, the carrier confirmed it would stop all of its European short-haul flights from Birmingham after the routes "didn't perform as well as expected". Its final flights from the city would have been on 29 October.
Airlineroute also reported in August that some of Primera's "non-stop" flights from Stansted to Newark would in fact stop in Iceland's capital Reykjavik for refuelling. The revelation, which attracted international media coverage, came after the carrier switched the aircraft operating the route from an A321neo to Boeing 737-800.
Despite the negative publicity, the airline has in recent weeks displayed a bullish front about its expansion plans.
Firstly it announced new flights from Brussels to Boston, Newark and Washington Dulles during summer 2019, and this was quickly followed by planned services from Berlin Tegel to Boston, New York JFK and Toronto.
Next came details of flights from Frankfurt to Boston, Montreal, New York JFK and Toronto starting in June 2019, as well as services from Madrid to Boston, Newark and Toronto. In addition, two new routes from Paris Charles de Gaulle were announced to Montreal and Tel Aviv for winter 2018/19.
However, on 1 October 2018, Primera's story came to an abrupt end when it confirmed it had failed to secure long-term financing. The airline blamed "several unforeseen misfortunate events" over the past two years which have "severely affected the financial standing" of the business.
"In 2017, the company lost one aircraft from operations due to severe corrosion problems and had to bear the total cost of rebuilding, resulted in a loss of more than €10m," it said.
"2018 began with a fantastic start of our low-cost long-haul project with a brand-new Airbus 321neo fleet, however, due to severe delays of aircraft deliveries this beginning ended up being rocky and incredibly problematic: operational issues, cancelations of number of flights, loss of revenues are just a few to mention.
"In addition, to fulfil our obligations in front of passengers, Primera Air leased in aircraft and bared additional costs of over €20m."
Whether bad luck or poor planning, Primera will no doubt be remembered as the low-cost transatlantic carrier that promised much but failed to deliver on its ambitions.
However, while the impact of its failure on the transatlantic market will be relatively small, it will be interesting to watch how the market reacts on its short-haul European routes.
READ MORE: Primera Air: the failed carrier's history, fleet and network
The expert's view: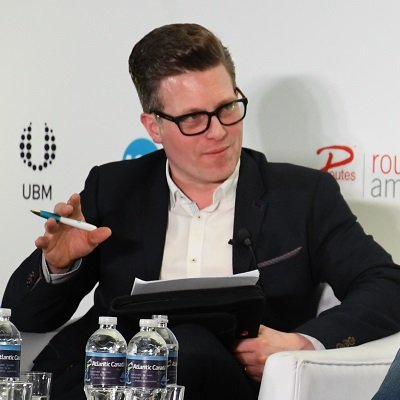 Nigel Mayes, SVP of consulting and product development at leading aviation consultancy ASM

"The collapse of Primera demonstrates how difficult it is to move from an airline that is focused on charter and wetlease services to becoming an airline offering long-haul low-cost scheduled services.

"Primera tried to replicate the Norwegian business model and developed a network serving the high volume transatlantic market.

"From the start of summer 2018, the carrier served Boston, New York and Toronto from Birmingham, Paris and London Stansted, to more recently adding Montreal and Washington, and then announcing transatlantic services from Brussels, Frankfurt, Madrid and Berlin from summer 2019.

"It would have been tough to develop the Primera brand next year in so many different city markets. Despite the volumes on the transatlantic market from some of Europe's largest cities, there is intense competition and pressure to reduce fares, coupled with some unforeseen operational issues Primera unfortunately paid the ultimate price."

The sister company to Routes, ASM is the world's leading route development consultancy and has supported the creation of new air services since 1993. Find out more.