Blue Air consortium wins race for Air Moldova
Loss-making national airline Air Moldova has been sold by the country's government to a company backed by Romanian low-cost carrier Blue Air.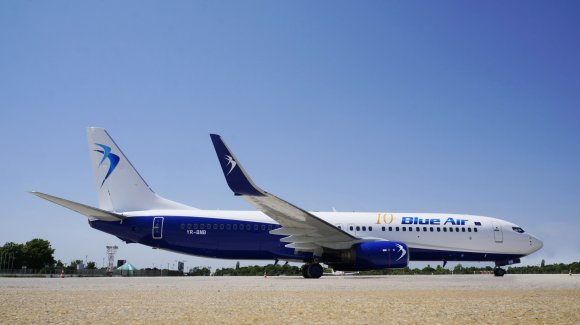 Civil Aviation Group, a joint venture between Romanian low-cost carrier Blue Air and a group of investors, has won the privatisation process of Moldova's loss-making national airline Air Moldova.
The company will pay about $2.56m and take on debts of approximately $61.5m. Air Moldova was founded in 1983 and has flights to 33 destinations.
"The international success of Blue Air gives us the opportunity to put our experience at work for the future of Air Moldova," said Marius Puiu, Blue Air's chief executive.
The new owner plans to maintain Air Moldova's current flight schedule. It added it plans to transform the carrier into a "modern and successful airline".
Although the carrier remains the largest in the country's market with a 44.9 percent capacity share, its dominance in recent years has been steadily eroded.
The closure of direct flights between Russia and Ukraine has had an effect, with the likes of Aeroflot Russian Airlines and Ukraine International Airlines launching new routes to Chișinău.
In total, the number of available departure seats from Moldova more than doubled between 2013 and 2017, rising from 808,031 to 1,708,454, according to OAG Schedules Analyser data.
This sharp capacity growth also follows an agreement signed in 2012 to gradually integrate Moldova into the European common aviation market. The deal removed restrictions on prices and number of weekly flights between Moldova and the EU.
Although the agreement allowed Air Moldova to increase capacity, it also led to tougher competition. Low-cost seats accounted for just 1.4 percent of the market in 2013, but this rose to 12.1 percent last year.
Wizz Air has grown its capacity share from 1.1 percent in 2013 to 12.7 percent in 2018, while Chișinău-based Fly One also has an 11.5 percent capacity share, just two years after launching.
In December 2018, Wizz plans to add a second aircraft at its Chișinău base.