Bulletin board: aviation industry news round-up
This week: Ryanair to close two bases; United orders more Dreamliners; Airbus secures A321LR safety approval; American increases Dallas Fort Worth network and more.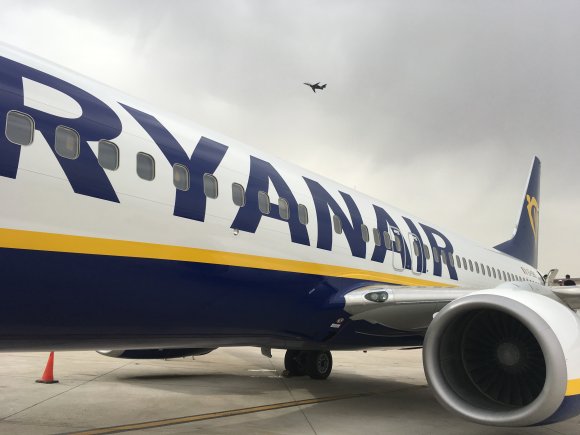 A round-up of the latest news from the aviation industry this week.
Ryanair to close two bases and trim a third
Low-cost carrier Ryanair is to reduce its capacity by 1 percent this winter season and close some of its bases.
The airline's four-aircraft base at Eindhoven in the Netherlands will close, but "most routes" will continue on overseas based aircraft.
In addition, its two aircraft Bremen base will close with most routes continuing on non-German aircraft, while its five aircraft Niederrhein base will be cut to three aircraft.
Ryanair's planned cuts came as the carrier warned investors its full-year profits will be lower than expected. It said profits would be 12 percent lower than the €1.25-1.35bn (£1.11-1.2bn) previously forecast, and it now expects profits of between €1.1-1.2bn.
Chief executive Michael O'Leary said: "While we successfully managed five strikes by 25 percent of our Irish pilots this summer, two recent coordinated strikes by cabin crew and pilots across five EU countries has affected passenger numbers (through flight cancellations), close in bookings and yields (as we re-accommodate disrupted passengers), and forward air fares into Q3.
"While we regret these disruptions, we have on both strike days operated over 90 percent of our schedule. However, customer confidence, forward bookings and Q3 fares has been affected, most notably over the October school mid-terms and Christmas, in those five countries where unnecessary strikes have been repeated."
Smith named interim Air France CEO
Air France-KLM's new chief executive Benjamin Smith will also head the airline's French division for a transitional period.
It comes after Air France confirmed it has accepted the resignation of Franck Terner as chief executive.
"Benjamin Smith's priority will be to define Air France's short and medium-term strategic vision, find a solution to salary issues and set up a new company governance structure," said Anne-Marie Couderc, chairman of the Air France-KLM and Air France boards of directors.
Smith was previously Air Canada's chief operating officer.
United orders more Dreamliners
United Airlines is expanding its Boeing 787 Dreamliner fleet with a new order for nine 787-9s. The deal is valued at $2.53bn at list prices.
The US carrier said the order reflects its fleet strategy of replacing older wide-body jets with new, advanced aircraft.
United began flying the Dreamliner in 2012, using the long range and fuel efficiency of the 787-8 and 787-9 to serve intercontinental routes such as Houston to Sydney and San Francisco to Singapore.
In July it announced a purchase of four 787-9s and has now ordered a total of 64 Dreamliners.
In addition to the aircraft order, United plans to deploy its new Boeing 787-10 Dreamliners on transcontinental routes between Newark and California. The 787-10 is 18 feet longer than the 787-9 and can carry more passengers and more cargo.
United will begin flying them on 7 January 2019 between Newark and Los Angeles, followed by Newark to San Francisco on 14 February.
Study reveals aviation's economic impact
The global air transport sector supports 65.5 million jobs and $2.7trn in global economic activity, according to new research the Air Transport Action Group (ATAG).
The Aviation: Benefits Beyond Borders report also looks at two future scenarios for growth in air traffic and related jobs and economic benefits. With an open, free-trade approach, the growth in air transport will support some 97.8 million jobs and $5.7trn in economic activity in 2036.
However, if governments create a more fragmented world with isolationism and protectionist policies, over 12 million fewer jobs and $1.2trn less in economic activity would be supported by air transport.
"There are over ten million women and men working within the industry to make sure 120,000 flights and 12 million passengers a day are guided safely through their journeys," said ATAG's executive director Michael Gill.
"The wider supply chain, flow-on impacts and jobs in tourism made possible by air transport show that at least 65.5 million jobs and 3.6 percent of global economic activity are supported by our industry.
Airbus secures A321LR safety approval
Airbus won safety approval for its A321LR jet from the European Aviation Safety Agency and US Federal Aviation Administration.
The joint approval allows the aircraft to operate with up to three underfloor additional centre tanks (ACTs).
This latest milestone is one of various A321neo capability options which when combined, allow the A321LR version to fly up to 4,000nm with 206 passengers with extra fuel stored in three ACTs.
Primera was scheduled to be the launch customer for the jet, but the carrier ceased trading earlier this week.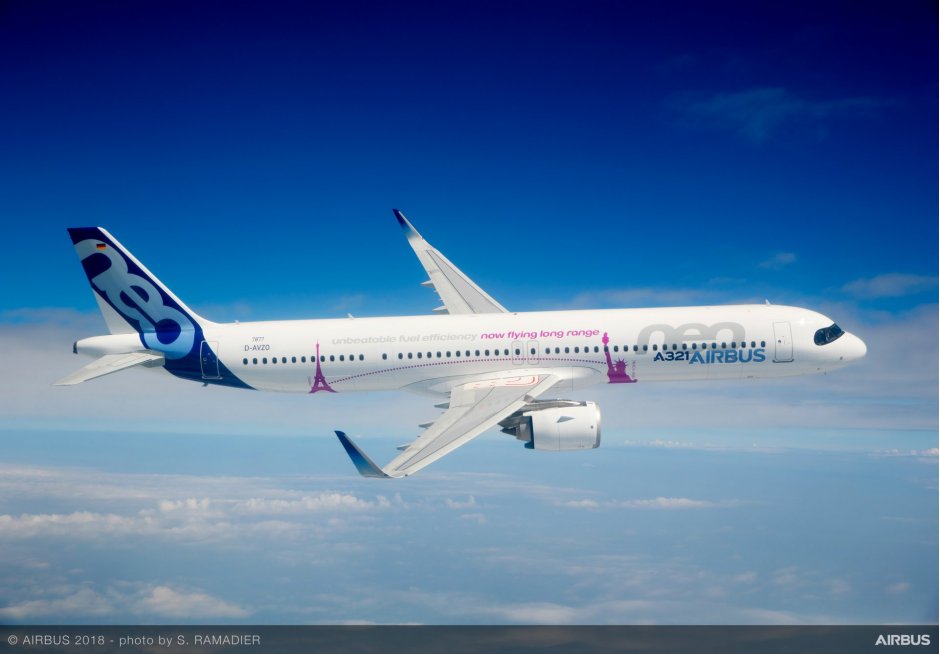 American increases Dallas Fort Worth network
American Airlines is to increase service from its largest hub at Dallas Fort Worth. The routes include four international additions to Durango, Mexico; Tegucigalpa and San Pedro Sula, Honduras; and Santo Domingo, Dominican Republic.
In addition, eight domestic routes are being launched to Augusta, Georgia; Gainesville, Florida; Yuma, Arizona; Meadows Field, California; Monterey, California; Flagstaff Pulliam, Arizona and Hollywood Burbank, California.
The US carrier is also adding a new daily flight from Miami International to Antonio Maceo Airport (SCU) in Santiago de Cuba; LaGuardia to Queen Beatrix, Aruba; and Charlotte Douglas to Santo Domingo.
Flair to add 737-800NGs
Canada's Flair Airlines has signed a letter of intent to bring its first Boeing 737-800NG into its fleet, with the aircraft expected to begin flying January 2019.
The move marks the beginning of the low-cost carrier's transition from its current fleet of seven B737-400s to the larger 800NG series.
In addition, it is leasing two B737-800NGs for its winter schedule that will enter service in December. Flair operated as a charter carrier before transitioning to scheduled service in 2017.
Lufthansa board approves Airbus order
The supervisory board of Lufthansa has approved the purchase of 24 Airbus A320neos and three A321neos. The list price for the aircraft is about $3bn.
The aircraft are scheduled for delivery in 2023 and 2024. Ten of the 27 aircraft are intended for SWISS, while the remaining aircraft will be in service by other carriers within the Lufthansa group.
The deal increases the total number of A320neo and A321neo orders to 149 for the group, 13 of them are already operating with Lufthansa.
Air New Zealand set for first A321neo flights
Air New Zealand confirms its first Airbus A321neo aircraft will enter commercial service in mid-November on Trans-Tasman and Pacific Island routes.
The carrier has 13 Airbus neo aircraft (seven A321neos and six A320neos) on order to replace its current A320 fleet that currently operates Tasman and Pacific Island services, and a further seven Airbus A321neo for anticipated domestic network growth.
Air New Zealand chief executive Christopher Luxon said the arrival of the new fleet was a significant step in the airline's short-haul strategy.