Airbus names successor to Enders as CEO
European plane manufacturer Airbus has named the successor to outgoing chief executive Tom Enders.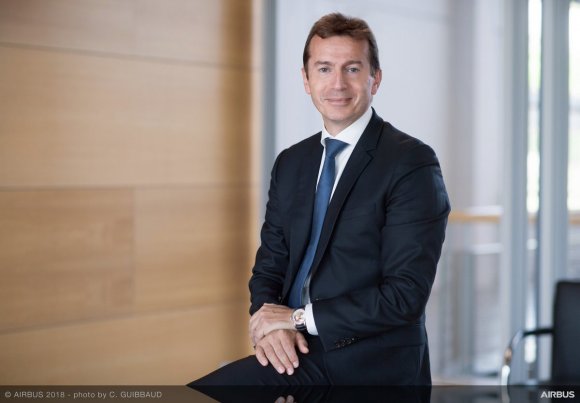 Guillaume Faury has been selected as the next chief executive of Airbus, replacing Tom Enders when he retires at the next shareholder meeting in April 2019.
Faury served in various senior management roles at Eurocopter from 1998 to 2008 before joining Peugeot in 2009 where he served as executive vice president for research and development.
In May 2013, he returned to Airbus as CEO of Airbus Helicopters and in early 2018 he took the helm of Airbus Commercial Aircraft.
Enders said: "Guillaume is an excellent choice. He has gained broad industrial and aeronautic experience over many years and in many roles both inside and outside Airbus.
"With his strong values and international mindset, Guillaume stands for the new generation of leaders that Airbus needs for the coming decade. He knows he can rely on me to facilitate a smooth transition."
Airbus chairman Denis Ranque added that Faury's global outlook, extensive operational experience, strong personal values and straightforward leadership style made him the "ideal candidate to rally Airbus teams".
Ranque, meanwhile, will continue as chairman until the end of his mandate in April 2020.
In September 2018, Airbus increased the order book for its best-selling A320 Family with orders for 37 of the single-aisle aircraft, while delivering 69 jetliners during the month from across its A220, A320, A330, A350 XWB and A380 product lines.
September's new business was led by 25 A321neo aircraft for VivaAerobus – the ultra-low-cost carrier based in Mexico, along with seven A320neo and three A321neo jetliners for Swiss International Air Lines.
Completing the month's bookings were one A320neo for Oman's budget airline, SalamAir; and an ACJ320ceo for an unnamed customer.