Industry Experts Billed for New Aviation Conference
Aviation industry experts have been confirmed to speak at the inaugural TakeOff event, taking place in Memphis, October 29-30, 2018.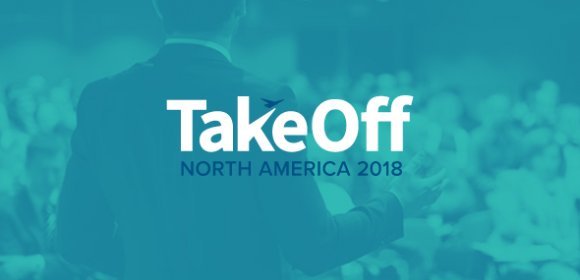 TakeOff, a new air service development forum dedicated to the North American marketplace, will be launching in 10 days.
In addition to one-to-one meetings and networking opportunities, the two-day event will feature a conference programme where key industry figures discuss the state of the industry, senior airline individuals give an insight into their future plans and the US Department of Transport outline their ambitions for the Small Community Air Development (SCASD).
Key influencers in US aviation Erik Hansen, Vice President of Government Relations at the U.S. Travel Association; Kirk Lovell, Director of Air Service and Business Development at Myrtle Beach International Airport; Matt Cornelius, Vice President of Air Policy, at ACI North America; and Brooke Chapman, Associate Director of the Small Community Air Service Development at the U.S. Department of Transportation, will discuss the biggest issues affecting the industry, including major challenges and opportunities. They will also discuss how small airports can effectively prepare themselves for the future.
Delegates will hear directly from US airlines on their network strategy when Jack Massey, Senior Analyst for Route Planning at JetBlue; and Courtney Goff, Public Relations Specialist at Allegiant take to the stage. Listeners will hear how new aircraft will open up new opportunities, how carriers are shaping their route development plans, and the information that airlines need from airports to make planning decisions.
The Small Community Air Development (SCASD) program can be a powerful tool in developing airports and securing new carriers through revenue guarantees. Brooke Chapman will be back on stage along with Vince Corsaro, Transportation Industry Analyst for the Small Community Air Service Development at the US Department of Transportation (DOT) to discuss the future of the programme and their ambitions for the scheme.
Taking place in 2018 for the first time, this event will be held at the Peabody Hotel in Memphis from 29-30 October. A forum for airline-airport meetings in the US, TakeOff has been designed with smaller airports in mind. Attendees will be able to meet with domestic network planners to discuss their existing route networks and potential air routes. They will also be able to attend exclusive airline briefings and learn about the latest developments in the industry during the conference program.
The event is organized by ASM North America. Members of the team will be on-site to provide guidance on best practice and deliver educational air service development sessions. Memphis International Airport (MEM) and Memphis Tourism are the Destination Sponsors of the event.